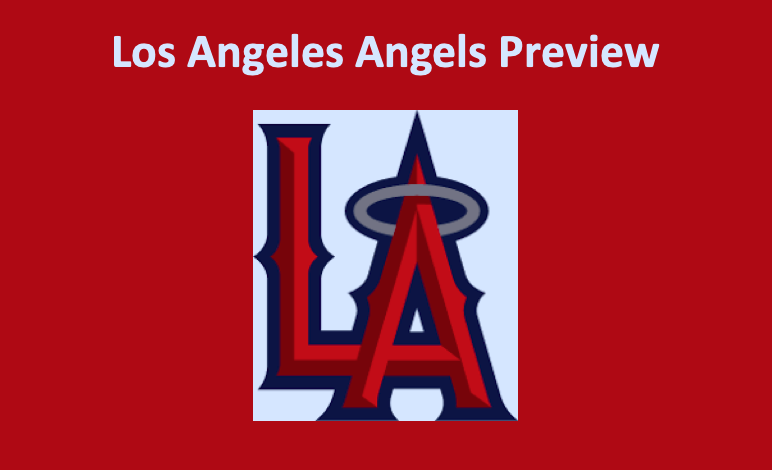 Our 2020 Los Angeles Angels preview notes that this team, despite having talent, has underperformed. The last time the Angels had a winning season was 2015, and the last time they made the playoffs was 2014. In 2019, the Los Angeles Angels went 72-90 finishing fourth. They were 35 games behind the AL West-winning and ALCS Champion Houston Astros. The Angels had a tough season as they lost starting pitcher Tyler Skaggs to a drug overdose. Plus, they saw players go on the injured list 32 times. In a patchwork season, they got diminishing results. This 2020 Los Angeles Angels preview does acknowledge that the Angels should show some improvement this season.
Los Angeles Angels Preview – Pitchers
Last season, Angel pitchers struggled. LA pitchers recorded a 5.12 ERA (12th) while their 576 walks were the sixth-most in the American League. Their two shutouts ranked 15th in the league. Although the pen's 32 saves were the third-fewest amongst all AL teams, their 15 blown saves were also the third-fewest. Their save percentage of 68.09 ranked sixth.
Starters
Righty Shohei Ohtani is first on the mound. At least, he should be at some point in May. Ohtani is coming off of Tommy John surgery. Prior to that, in 2018, he showed great stuff including a deep splitter and high-velocity fastball. In that season, he started 10 games and went 4-2. Going into spring training, he's still on the DD. Lefty Andrew Heaney (4 W – 6 L, 4.91 ERA, 1.29 WHIP), who's had injury issues, does utilize a fine, high-spin sinker, possesses great velocity, and generates a lot of swings and misses. On the downside, Heaney allows too many homers and tosses an abundance of pitches. Julio Teheran (10 W –11 L, 3.81 ERA, 1.32 WHIP), who may top the rotation until Ohtani comes back, has had 30 starts in each of the last seven seasons. He's a free-agent signing from the Braves.
Dylan Bundy (7 W – 14 L, 4.79 ERA, 1.35 WHIP) comes from the Orioles. Although he offers three solid pitches, his fastball's velocity is in decline. He came into the league as a top prospect with Baltimore and spent his first five seasons with them. Griffin Canning (5 W – 6 L, 4.58 ERA, 1.22 WHIP) looked like he was off to a sound rookie season last year when elbow issues sidelined him. He showed good stuff and his four-pitch arsenal includes a 94-mph four-seam fastball.
Relievers
In 2019, righty Ty Buttrey (6 W – 7 L, 3.98 ERA, 1.27 WHIP) struggled in the second-half. Although his slider looked sound, his changeup was smacked around. Cam Bedrosian (3 W – 3 L, 3.23 ERA, 1.14 WHIP) has an active slider that makes him a promising setup man. Closer Hansel Robles (23 Saves, 5 W – 1 L, 2.48 ERA, 1.02 WHIP), who came from the Mets, improved his command and increased velocity. Robles offers an effective fastball and slider that can get the job done.
Angels – Everyday Players
In 2019, LA batters hit .247 (10th), posted an OBP of .324 (7th), and recorded a slugging mark of .422 (11th). They were fourth in walks, which helped the team's on base percentage. LA's OPS of .746 ranked ninth. Our Los Angeles Angels preview finds that their 65 steals came in 11 under the league average earning Los Angeles a ranking of ninth. Still, Angel runners only got caught 20 times, which gave them the second-highest steal percentage (76.47).
Los Angeles – Top of the Order
Second baseman Tommy La Stella (.295 BA, 44 RBI, 16 HR) bats first with center fielder Mike Trout (.291 BA, 104 RBI, 45 HR) hitting second. Last season, La Stella displayed good power. He tends to make hard contact and rarely walks or strikes out. Trout is an exceptional hitter and, overall, a good fielder. The exceptionally versatile Shohei Ohtani (.286 BA, 62 RBI, 18 HR) is in the DH spot. In 2019, despite health issues related to pitching, he still performed well at the plate. He has exceptional untapped potential as a hitter. Hitting cleanup, third baseman Anthony Rendon (.319 BA, 126 RBI, 34 HR) brings a lot of RBI potential. At the plate, the former National is patient, discerning, and powerful. In the field, Rendon is also a major talent.
Angels – Middle and Bottom of the Order
Left fielder Justin Upton (.215 BA, 40 RBI, 12 HR) hits fifth. He had a tough time in 2019 due to knee and toe injuries as he played just 63 games. But Upton is a 30-plus homerun hitter. Still, he needs to be more disciplined at the plate. In the field, he's not as effective as he used to be. Albert Pujols (.244 BA, 93 RBI, 23 HR) is back to play first. He can still take advantage of pitching mistakes and power the ball. But Pujols lacks running and defensive chops. Right fielder Brian Goodwin (.262 BA, 47 RBI, 17 HR) bats seventh. He showed enough improvement at the plate to earn another shot this season.
Shortstop Andrelton Simmons (.264 BA, 40 RBI, 7 HR) and catcher Jason Castro (.232BA, 30 RBI, 13 HR) are eighth and ninth in the order. Simmons, who missed two months last season, is a top-tier defender. His hitting skills are solid. Castro comes to the Angels from the Twins where, over the past two seasons, he's appeared in just 98 games. Known as a good pitch-framer, he lacks pop when throwing down to second. Castro's good for 15 to 20 round-trippers per season.
Los Angeles – Coaching and Management
Manager Joe Maddon left the Cubs to come to the Angels. This is his first season with Los Angeles. A three-time Manager of the Year selection, he's a strategist who often goes against convention. In 1994, he started his coaching career with the Angels. Under his guidance, Chicago won the 2016 World Series. Billy Eppler starts his fifth full-season as the team's GM. If he doesn't achieve some success, we doubt the Angels will give him another year.
Los Angeles Angels Preview – Our Prediction
Our 2020 Los Angeles Angels preview observes that the LA rotation is lacking. The starting situation is relatively unstable. There's hitting and certainly Trout and Rendon are top talents. But the bottom half of the order is worrisome. Maddon will make a difference but not enough to turn this team into a division-winner. At least, not this season.
Los Angeles Angels Summary
Los Angeles Angels – 3rd AL West (84 Wins – 78 Losses)