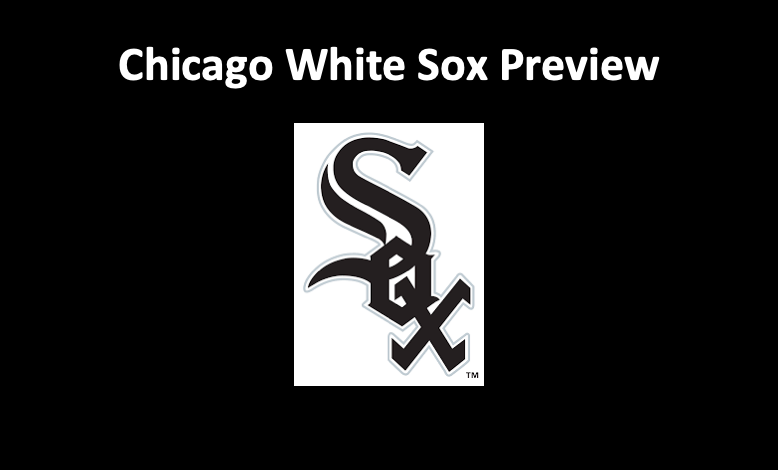 Our 2020 Chicago White Sox preview observes this team last had a winning record in 2012. This 2020 Chicago White Sox preview finds that there's a good chance the Sox will see a big improvement over their 2019 mark of 72-89. The White Sox have made major improvements through the free-agent market, picking up quality pitchers and everyday players. The fact is a rebuilding effort that stared in 2017 looks to be complete. In a division where anything seems possible, the Chicago White Sox are a baseball team dedicated to getting to the top of the heap in 2020.
Chicago White Sox Preview – Pitchers
In 2019, Chicago pitching was ninth in ERA (4.90) and 11th in opponent batting average (.263). They posted the fourth-most walks (582) and had just seven shutouts (tied for ninth). Their 33 saves ranked them 10th, while their 16 blown saves were the fourth-least in the AL. We expect the problematic numbers to improve, and, at the very least, the solid stats to stay firm.
Starters
Despite the fact that the White Sox added two quality free agent starters in the offseason, 25-year-old Lucas Giolito (14 W – 9 L, 3.41 ERA, 1.06 WHIP) is still this team's ace. He effectively uses his fastball and changeup to get the job done. Former Braves lefty Dallas Keuchel (8 W – 8 L, 3.75 ERA, 1.37 WHIP) is the second hurler in. The former Cy Young Award winner has lost some juice, but he does have a solid fastball and plus changeup. Keuchel is also a top-notch fielder. He's still a premium performer. Reynaldo Lopez (10 W – 15 L, 5.38 ERA, 1.46 WHIP) certainly has good stuff. His changeup is tough to hit. Still, the aging vet has lost something off his fastball.
Former Brewer Gio Gonzalez (3 W – 2 L, 3.50 ERA, 1.29 WHIP) is fourth in the starting rotation. Added during free agency, Gonzalez, a lefty, has also seen his velocity decline. Once again, a strong changeup has become his go-to pitch. Dylan Cease (4 W – 7 L, 5.79 ERA, 1.55 WHIP), who in his 2019 rookie season struggled, is expected to perform better. He features a plus changeup and slider and a 97-mph fastball.
Relievers
Former Cubbie right-hander Steve Cishek (4 W – 6 L, 2.95 ERA, 1.20 WHIP) is expected to be the setup man. Cishek uses a solid repertoire of pitches, including a 91-mph sinker and a low, slow-moving slider. He also mixes in a 91-mph four-seam fastball. The vet is effective. Lefty Aaron Bummer (0 W – 0 L, 2.13 ERA, 0.99 WHIP), who has a mid-90s sinker and slippery cutter, offers quality innings. Closer Alex Colome (30 Saves, 4 W – 5 L, 2.80 ERA, 1.07 WHIP), who converted 30 of 33 save opportunities last season, relies on his cutter to get the job done. This season, he could be a 45-plus save guy.
White Sox – Everyday Players
In one way last season, White Sox bats were healthy. Our Chicago White Sox preview finds that they ranked fifth in the AL in batting average (.261). However, after that, there was a big drop off statistically. Chicago was 11th in OBP (.314), 13th in SLG% (.414), and 12th in OPS (.728). They hit 182 homers and drove in 676 runs. In both categories, they were third-lowest in the league. White Sox batters walked just 378 times, which placed them last in the league. Chicago's fielding percentage was .980 (14th) and they made 111 errors, which put them in the bottom fifth of the AL.
Chicago – Top of the Order
First up for the Sox is third baseman Yoan Moncada (.315 BA, 79 RBI, 25 HR). Moncada, a switch-hitter, has plenty of speed and power. Next up, shortstop Tim Anderson (.335 BA, 56 RBI, 18 HR) certainly proved that he can hit. Anderson, the MLB batting champ, makes solid contact with fine results. However, in the field, he's a defensive liability. First baseman Jose Abreu (.284 BA, 123 RBI, 33 HR) led the AL last season in RBI. He is an asset at the plate but lacks fielding chops. Free agent Edwin Encarnacion (.244 BA, 86 RBI, 34 HR), most recently a member of the Bronx Bombers, joins the ChiSox to DH. For nine straight seasons, he's hit 30-plus homers. He could be that extra power this team's been lacking.
White Sox – Middle and Bottom of the Order
In the middle spot, catcher Yasmani Grandal (.246 BA, 77 RBI, 28 HR) is a patient, smart, and powerful switch-hitter. Behind the plate, Grandal is fluid, an excellent pitch framer, and offers a strong and accurate arm. Left fielder Eloy Jimenez (.267 BA, 79 RBI, 31 HR) has power to burn but also offers a high strikeout rate. As a defender, he's troublesome. Nomar Mazara (.268 BA, 66 RBI, 19 HR), who joins the team via a trade with Texas, bats seventh. Mazara often gets behind on counts and is especially ineffective against lefties.
Rookie centerfielder Luis Robert is expected to supplant utility fielder Leury Garcia. Last season in the minors, Robert hit 32 round-trippers and stole 36 bases. Rookie second baseman Nick Madrigal may not start on opening day. However, he's expected to break into the batting order in a short amount of time. Madrigal is especially speedy. Until he's given a chance, expect Danny Mendick (.308 BA, 4 RBI, 2 HR) to start.
Chicago – Coaching and Management
Rick Renteria is a solid player's manager. He utilizes his pitchers well. Renteria was let go by the Cubs just before they won it all. He'd love to get this team to the top of the heap. Rick Hahn starts his eighth season as GM. He's done a good job over the last few years in building up this team. Jerry Reinsdorf is in his fourth decade as owner.
Chicago White Sox Preview – Our Prediction
Our 2020 Chicago White Sox preview finds that this could be the year for the White Sox. They've made some important improvements on the mound and on the field. The ChiSox come to the 2020 season with improved long-ball potential and some rookies and young talent who can take off. Also, they're solid in the coaching ranks and front office. Expect them to make some moves during the season if a deal or two can help the Sox secure a playoff berth.
Chicago White Sox Summary
Chicago White Sox – 2nd AL Central (94 Wins – 68 Losses)