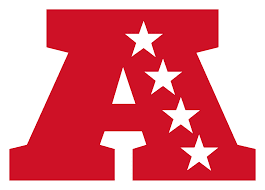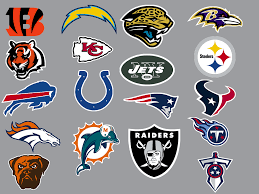 The NFL kicks off with an AFC contest featuring the Kansas City Chiefs at the New England Patriots on Thursday, September 7. All other teams will meet anf all other games will be played on Sunday, September 10 starting at 1 p.m. Teams are busy preparing for the 2017 season, as training camps have opened and players are getting back into the daily grind. The NFL preseason starts on Thursday, August 3 with one game, and then the exhibition games go into full gear on August 10. It is, as you well know, a very tough journey for any team trying to get to the Super Bowl. We've got a great 2017 AFC Preview of each division, as well as every team, that will help you understand each team's chances of completing that journey.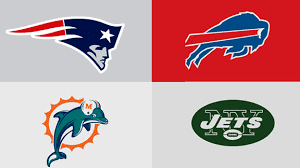 The New England Patriots are the reigning Super Bowl champs for this year, and they are definitely the team to beat. Tom Brady leads a fine passing attack, while the Patriot defense is tough on passing games. Expect the Pats to have competition from the Miami Dolphins. The Dolphins made it to the playoffs last year and have a good shot at them again. The Buffalo Bills come into the 2017 season looking to leave behind the Rex Ryan years and build upon new coach Sean McDermott's efforts. They will offer decent competition. The New York Jets will continue to struggle, as they attempt to find a quarterback who can lead the team.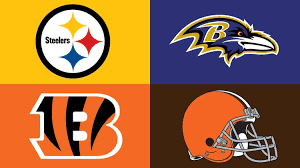 Although the Pittsburgh Steelers look like a shoe-in for the AFC North title, the fact is there are some concerns with Ben Roethlisberger and his physical stamina. Big Ben has been dinged up a lot over the years. If he goes down, this team may be in trouble. The Baltimore Ravens and Joe Flacco will give the Steelers a ride for their money. Both teams have very tough defenses that can control their destinies in 2017. Does QB Andy Dalton have what it takes to keep the Cincinnati Bengals in the hunt for a playoff spot? With some of the fastest rookies in this year's draft on board, this team could surprise many. The Cleveland Browns show some promise this season, but their quarterback situation simply works against any chance they have of excelling. It is definitely rebuilding time for this franchise.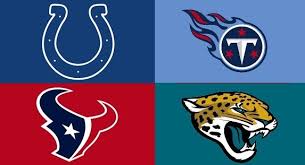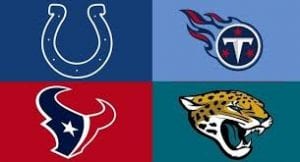 Tennessee Titans quarterback Marcus Mariota is poised and ready to lead his team to a division title. Both the Titan offense and defense look to be very good. The Indianapolis Colts are hoping that QB Andrew Luck will be taking snaps throughout the season. Luck has, in the past, been prone to injury. Luck has some quality receivers that include T.Y. Hilton and Jack Doyle. Eric Gore is a dual threat running back who is also a solid pass catcher. The Houston Texans, like the Browns in the AFC North, are quarterback-poor, and that means a long and frustrating season. There are some fine receivers, including wideout DeAndre Hopkins, and a solid running game in RB Lamar Miller, but the O-line is porous. The Jacksonville Jaguars put a pretty good defense on the field, but this team has a difficult time scoring points. On offense, QB Blake Bortles threw 23 TD strikes last year and 16 picks. The Jacksonville offensive line is still a problem. Both running and passing games are weak.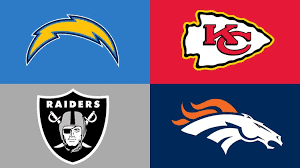 The Denver Broncos will not dominate the AFC West in 2017. In fact, chances are that Denver will finish third and out of the postseason. The team that should take the division is the Oakland Raiders. Raider's QB Derek Carr had a magnificent 2016 season and looks to repeat his accomplishments again. The team welcomes running back Marshawn Lynch from the Seattle Seahawks in hopes that he can ensure a strong rush attack. The Kansas City Chiefs will look the QB Alex Smith to get them to the postseason. If Smith manages to do so, he'll then have to do something he has never done, win a playoff game. The newly named Los Angeles Chargers will be last in this division. QB Phillip Rivers is as accurate as can be, but he needs protection and the Charger's offensive line is weak and lacks depth.
2017 NFC Preview: Final Word
This 2017 AFC Preview provides a general overview of each division and each team within its repsective conference. For more in-depth analysis of every aspect of the AFC, please follow the division and team links on this page. The 2017 NFL season is almost here, and it will offer fans a fantastic ride. Get ready for another exciting professional football season.