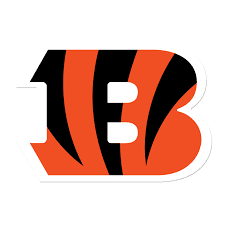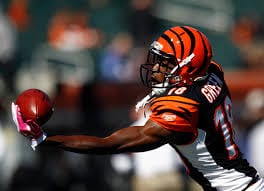 From 2011-2015, the Cincinnati Bengals (6-10) have been one the NFL's most consistent franchises, going to the playoffs five years straight and winning at least 10 games in four of those five years. But last season the wheels came off of Cincinnati and the Bengals missed the playoffs, and for a second straight postseason, the team saw numerous veterans leave for other franchises. Our Bengals 2017 NFL preview notes that this team has 11 rookies from 2016 and four more from the initial four rounds from the two seasons prior who have never played on the field due to injury. In 2017, will this team and QB Andy Dalton be ready to come back from the edge of the abyss of 2016 or will they go headlong into it?
Offense: 7.5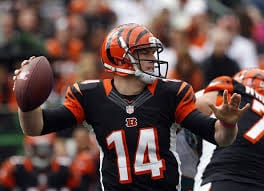 Andy Dalton performed admirably last season, as he tossed for over 4,000 yards connecting on 18 TD passes and throwing just eight picks. Dalton, who completed 64.7% of his passes, had to deal with a weak O-line, numerous injuries to key receivers, and an off-again/on-again rush attack. In quarterbacking such an inconsistent team, Dalton was amazingly consistent. The Bengals also have one of the best backup QBs in the league in AJ McCarron who was effective in subbing for Dalton when he got injured last season. Wideouts A.J. Green and Brandon LaFell are quality pass-catchers. Despite being injured last year, Green caught four TD passes and a total of 66 passes for 964 yards, while averaging 14.6 yards per catch. LaFell took in 64 passes for a total of 862 yards, while averaging 13.5 YPC and scoring six times. Cincinnati made WR John Ross (Washington) their top pick and the ninth pick overall of the 2017 NFL Draft. Ross was the fastest rookie wideout in the draft. He will have an immediate impact.
They also chose the fastest RB, going with Joe Mixon (Oklahoma) as their second pick. There is controversy over Mixon, as in 2014 he was involved in a domestic violence situation. The Bengals feel that he has matured since then. Mixon, if he performs as expected, could be a major NFL rushing talent. The Bengals need him to perform well, as their primary rusher, Jeremy Hill (839 YDs, 3.8 AVG, 9 TDS), has seen his productivity decline over the past three years. Veteran center Russell Bodin is back on the line, but just about all the other guys are different. This is a line that allowed 41 sacks on Dalton. At this point, this unit is a major question mark.
Defense: 7.5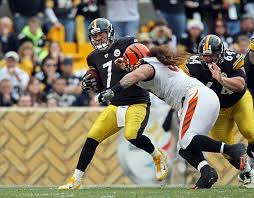 The Bengals allowed opponents 19.7 PPG (8th) last season. They were especially effective against the pass bringing down 17 interceptions (Tied 4th). The team recorded 33 sacks (Tied 19th). The defensive line was good, but they were in no way the fearsome pass rushers they had been in the past. Top performers for the front line were Carlos Dunlap (9 Sacks) at end and Geno Atkins (8 Sacks) at tackle. Together they combine for half of the team's 33 sacks. Andrew Billings, who was a 2016 draft-pick, should get a chance to play. He missed all of last season due to injury. DE Jordan Willis (Kansas State) and DT Ryan Glasgow (Michigan) will both see action this season. Like the other 2017 draft picks, they are both very fast.
The linebacking unit has a big hole with the departure of free-agent Karlos Danby, who led the team with 114 tackles. Vontaze Burfict, who had 101 take downs, is back and 26-year-old Kevin Minter, a free agent, has been added to the squad. Who will step up and fill other key roles is unknown, but the Bengals do have solid candidates. The secondary showed sound improvement last season, as corner Dre Kirkpatrick (3 INTs) and safety Shawn Williams (3 INTs) both stepped up. George Iloka (3 INTs), the other safety, offers fine defensive chops. Corner William Jackson III will see action after missing his entire rookie season due to injury. Adam Jones is a fine veteran corner, but his numerous off-field issues, which now include three misdemeanor charges, are proving to be problematic.
Special Teams: 7.5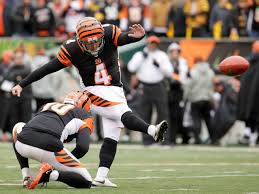 Randy Bullock replaced veteran placekicker Mike Nugent partway through last season, Nugent has missed six PATs and six field goals. Bullock was perfect on PATs and went five-of-six on field goals. He's back but there is competition, as the Bengals drafted Jake Elliot (Memphis) in the fifth round. Punter Kevin Huber averaged 46.3 yards per punt and placed 23 within the 20. Veteran long snapper Clark Harris is as reliable as can be. Alex Erickson was solid on kickoff returns helping the Bengals earn a ranking of third in the league and first in the AFC.
Coaching and Management: 7.5
Marvin Lewis (118-110-3 Overall) starts his 15ht season with the Bengals without a contract extension. He's 0-7 in postseason play. He may be moving on at he end of this season. Offensive Coordinator Ken Zampese is in his second season and has to find solutions regarding the O-line and running game. Defensive Coordinator Paul Guenther needs to get the pass rush up and running at full speed again. Lewis not only has to deal with game issues, but also problematic players that include Jones and Burfict.
Cincinnati Bengals 2017 NFL Preview: Last Word
The Bengals certainly have quality players and a lot of potential. Health has been a major issue for them. Plus, they may be seeing a decline in overall creativity and effectiveness in their coaching staff. Dalton is a premium QB who has to be protected. Our Cincinnati Bengals 2017 NFL preview recognizes that this team has the talent to take the division but do they have the fortitude?
Cincinnati Bengals 2017 NFL Preview Prediction: 3rd AFC North; Record: 8-8
GO BACK TO: