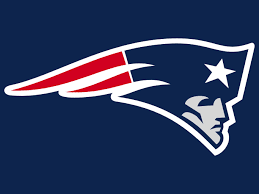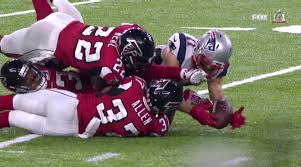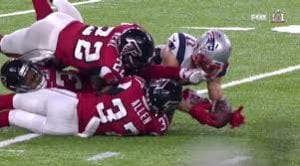 Our New England Patriots 2017 NFL preview observes that this team does have the stuff to go all the way again. The question is will they? The New England Patriots (14-2) certainly have the potential. They come to the 2017 season with the top quarterback and head coach in the league, a talented and deep group of receivers, and a defense that was first in the NFL in points allowed per game (15.6). Plus, the Pats were third in the league in points scored (27.6). There's room for improvement certainly and with coach Bill Belichick at the helm you know that in the offseason the organization worked hard to fill some of the team's needs. Here's how the Pats look for 2017.
Offense: 9.0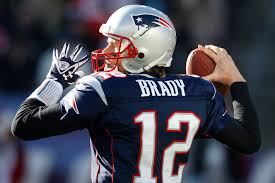 Tom Brady is almost 40, and he looks great and, even better, is still playing at the highest level possible. Along with leading the team back from the abyss in last season's Super Bowl, in the regular season, Brady threw for 3,554 yards and passed for 28 TDs. Of special note is the fact that he tossed just two picks all year. He is the ultimate field general, willing to give up his body for yardage, hitting receivers through the thinnest of openings, and always in control. He's also blessed with a deep group of receivers. Last season six players had 25 or more receptions. Julian Edelman led all pass catchers on the team with 98 receptions for 1,106 yards. He averaged 11.3 YPC and scored three times. TE Rob Gronkowski was effective when healthy. But back injuries are threatening his career. TE Martellus Bennet was a major force, but he's moved on through free agency.
At RB Mike Gillislee, who led the league in average yards per carry (5.7), joins the team as a free agent. He'll replace LaGarrette Blount who, despite gaining 1,161 yards and scoring 18 TDs in 2016, was not re-signed by the Patriots. The O-line is solid with tough interior linemen ably keeping pass rushers away from Brady. They also did a good job of opening holes for the running backs. The Patriots were 5th in sacks allowed (24) and fourth in overall offense.
Defense: 8.5
New England was eighth in total defense while coming in tied for third against the rush and at 12th versus the pass. As noted, they were especially stingy at giving up points and possessed a fine red zone defense. DE Tray Flowers (7 Sacks) continues to develop, as he starts his third season as a pro. Missing from last season are linemen Chris Long and Jabaal Sheard and their nine combined sacks. There's a group of guys who can be useful in replacing them, including DE Kony Ealy, formerly with the Panthers, and rookies Derek Rivers (Youngstown State) and Deatrick Wise Jr. (Arkansas).
MLB Dont'a Hightower is a great leader and excellent blitzer. On the outside, Shea McClellin and Kyle Van Noy should both offer solid play. Look for last year's sixth-round pick, OLB Elandon Roberts, to be a stopper on the rush. The team features some very strong deep backs, including veteran safety and workhorse Patrick Chung, who played 95% of the snaps and had 87 tackles in 2016. Corner Malcolm Butler can get under the skin of receivers, while newly acquired CB Stephon Gilmore brings a commanding physical presence to this unit. Safety Devon McCarthy is extremely versatile and a tough defender.
Special Teams: 8.0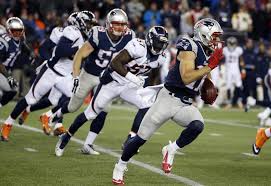 The Patriot coverage teams are some of the best in the NFL. Matthew Slater, a consistent Pro Bowl selection, is one of the finest special teams players in the entire history of the league and last season Nate Ebnar was a takedown expert on kicks and punts. The return game is not overpowering or impressive, but both Julian Edelman and Danny Amendola are reliable. Joe Cardona has been perfect on long snaps in his initial two seasons with the Pats, while Ryan Allen has proven to be a sound punter. Stephen Gostkowski has had 10 fine years as New England's placekicker, and then last season, he started missing extra points and field goals. Hopefully, that was an anomaly.
Coaching and Management: 10.0
Bill Belichick (226-80 Overall) has a postseason record of 25-9 and five Super Bowl victories in the past 17 years. He manages to keep his various coordinators and assistants for years and years, giving the team continuity. Although not the snappiest dresser or the most effusive personality, Belichick is one of the finest strategists to ever coach a football team. This is his 18th season with the New England Patriots. It should be a winning one at least.
New England Patriots 2017 NFL Preview: Last Word
The Patriots are definitely favored to take the division once again and to get to the Super Bowl. Yes, they are also favored to win it. Gronkowski's health is a concern and the rushing group is rather thin. However, we'd be remiss in our New England Patriots 2017 NFL preview if we did not point out that Belichick is an expert at finding the player with the right skills to fill a hole on the team. That talent goes a long way in a long season.
New England Patriots 2017 NFL Preview Prediction: 1st AFC East; Record: 14-2
GO BACK TO: