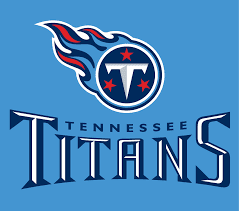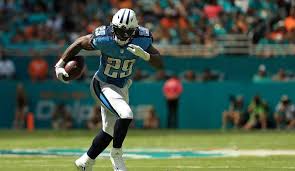 Our Tennessee Titans 2017 NFL preview begins with a simple observation, which is that in this year's draft, the Tennessee Titans (9-7) helped to ensure that quarterback Marcus Mariota has enough weapons to mount a massive pass attack. Two rookie wide receivers and a rookie tight end, all taken in the first four rounds, will offer Mariota numerous quality choices when it comes to throwing the ball and give the Titan receiving unit a whole lot of depth. That's certainly good news for a team that showed a lot of improvement last season, winning four more games than they had the previous two seasons combined.
Offense: 9.0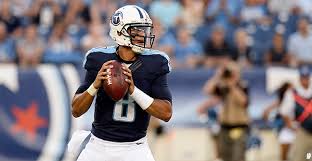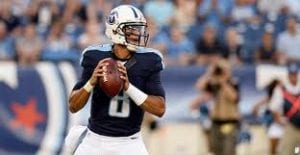 If Mariota is healthy, he should have a fantastic season. Last season, he was in control, throwing 26 TD strikes and just nine picks. Mariota passed for over 3,400 yards and completed 276 of 461 passes. Topping the list of pass catchers from last season is Richard Matthews who caught 65 passes for 945 yards while scoring nine times and averaging 14.5 YPC. TE Delanie Walker, once again a Pro Bowler, also had 65 catches. He totaled 800 yards, averaging 12.3 yards per catch and scoring seven times. Add to the mix now two wideouts, first-round and fifth overall draft-pick Corey Davis (Western Michigan) and third-round and 72nd overall Taywan Taylor (Western Kentucky) and one tight end, third-round pick Jonnu Smith (Florida International), and you've got a lot of added potential. Davis is the big factor in 2017, as the Titans believe his skill set and mental attitude are exactly what the team needs.
At running back, DeMarco Murray returns after compiling 1,287 yards on the ground and an additional 377 in the air. Murray averaged 4.4 yards per rush and 7.1 per catch while scoring nine TDs running and three more on catches. Derrick Henry, the 2015 Heisman Trophy winner, gained 490 yards, averaging 4.5 per attempt and scoring five times. The solid rush attack is helped by a fine O-line, which in 2016 became a major strength when just a year before it was a big weakness. The line found stability at center with the addition of Ben Jones from the Texans and the development of young talent.
Defense: 8.0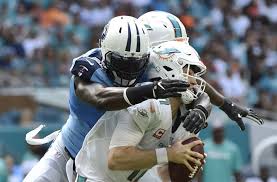 The Tennessee defense needed to improve from last season, and they have to a degree. Last season the rush defense was solid, allowing just 88.3 YPG (2nd), but the pass defense was porous, giving up 269.2 YPG (30th). Here are two eye-opening stats, the Titans were tied for sixth in sacks with 40 and were tied for 18th in interceptions with 12. On the line, end Jurrel Casey 5 Sacks), who earned his second Pro Bowl invite, proved to be a strong and consistent leader. NT Sylvester Williams comes over from Denver and should be a solid, stabilizing force.
The linebacking unit has not changed. It is a good group, featuring two fine OLBs, Brian Orakpo (10.5 Sacks) and Derrick Morgan (9 Sacks). ILBs Avery Williamson and Wesley Woodyard were ultra-reliable. Williamson leads the LB unit and topped the team in tackles with 149. Woodyard was second with 88. The secondary starters are almost all new. Two new corners, Logan Ryan and first-round pick Adoree' Jackson (USC) will start. Plus, new safety Johnathan Cyprien joins the only returning starter to the unit, Kevin Byard. This is an improved group that also has some depth.
Special Teams: 7.0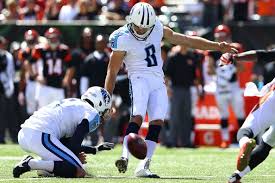 The kicker and punter are both solid, as placekicker Ryan Succop hit 22 of 24 with his two misses from 50-plus and punter Brett Kern placed 32 inside the 20 while averaging 44.2 YPP. The punt and kick return units performed below average. Eric Weems has been added to handle returns and will have competition from Jackson and Taylor. The coverage units have also been upgraded.
Coaching and Management: 7.5
Mike Mularkey (11-14 Overall) is back for his second full season with the Titans and his fifth season as an NFL coach. In his past coaching efforts Mularkey was 16-32, but he was handling two terrible teams. He also went 2-7 as an interim coach for Tennessee. But last season, his first full one at the helm, he took them to a winning record, which was something the Titans have not achieved in five years. He's detail oriented and demands that everyone be on the same page, and yet, Mularkey and his older staff have developed solid relationships with team members. He's on the right track at this point to see this team have a breakout season.
Tennessee Titans 2017 NFL Preview: Last Word
Our Tennessee Titans 2017 NFL preview sees this team as being the best in the division and competitive in the playoffs. There should be a lot of points being churned out by the offense. Look for the defense to be improved, holding teams to lower point totals. Things are looking bright for this young team in Tennessee.
Tennessee Titans 2017 NFL Preview Prediction: 1st AFC South; Record: 11-5
GO BACK TO: