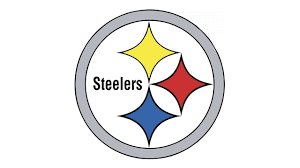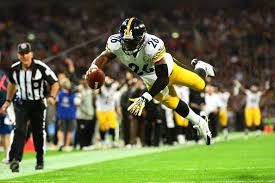 The Pittsburgh Steelers (11-5) will be in the hunt again for a Super Bowl berth. Last season after a 4-1 start, they lost four straight only to win their final seven regular season games. In the playoffs, the Steelers beat Miami 30-12 and Kansas City 18-16. Then they met New England, a team they had lost to in the regular season 27-16 and with which they always seem to have trouble. Pittsburgh lost that playoff game and the chance to go to the Super Bowl 36-17. Our Pittsburgh Steelers 2017 NFL preview sees a team that will, as long as QB Ben Roethlisberger and Le'Veon Bell stay healthy, once again win its division and go deep into the postseason. However, you can still expect competition from the Baltimore Ravens and Cincinnati Bengals. Winning the AFC North will not be easy.
Offense: 9.0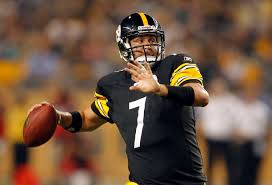 It all starts with Roethlisberger, but it does not all end with him. Big Ben is the lynchpin in this offense and although at times he seems destined for retirement, he seems to always bandage himself up, play through or around injuries, and bring game. In 2016, he passed for over 3,800 yards, hitting for 29 TDs and tossing 13 INTs. Roethlisberger stayed away from sacks, getting nailed just 17 times and although he threw too many picks, he still proved to have a lot of zip and distance on the ball. On the receiving end, WR Antonio Brown, a truly gifted and magnificent athlete, led the team with 106 catches for 1,284 yards and 12 touchdowns. He averaged 12.1 YPC. WR Martavis Bryant will join him. Bryant is also a top athlete, but he can't stay away from suspensions. If he does so this seaon, this can be a dynamic duo. The Steelers had five receivers that caught 21 passes of more last season. This is a deep group.
Dual threat Le'Veon Bell is the Steelers primary running back who can certainly catch a pass or two. Along with carrying the ball 261 times for 1,268 yards and scoring seven times, he also caught 75 passes for 616 yards and two TDs. Bell averaged 4.9 yards per rush and 8.2 yards per catch. There are two things to consider about Bell who is a premium runner. The first is he's showing signs of wear and tear. The second is he's wearing the franchise tag without coming to an agreement on a long-term deal with management. Bell had little backup last season, but there's hope that rookie James Conner, a third-round pick who played for the Pittsburgh Panthers, can change that. He's a tough, resilient runner who can lash through defenses. The O-line is certainly one of the best in the league. It includes multiple-time Pro Bowlers center Maurkice Pouncey and guard David DeCastro. Right tackle Marcus Gilbert is also a top performer.
Defense: 8.0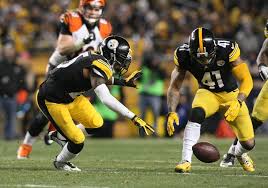 In most areas, the Pittsburgh defense is good and solid but not spectacular. They finished tied for ninth in sacks with 38 and tied for 15th in picks with 15. The defense allowed just 20.4 PPG, which put them in the top third in that category. The D-line is the best unit on this side of the ball, and it includes ends Cam Heyward and Stephon Tuitt. Heyward is a top player who led the team in sacks in 2015 but played just seven games last season due to injury. Last year, Tuitt had four sacks and two forced fumbles. Javon Hargrave had a fine rookie season at center, proving he could play in the NFL. Former first-pick by Jacksonville, Tyson Alualu, has been added as a backup. There's good depth on this unit.
The linebacking squad lost two starters from last season, Lawrence Timmons (114 Tackles, 2 INTs) and Jarvis Jones. Timmons was tops on the team in tackles while Jones saw limited action due to injury. To help make up for those deficits the Steelers made linebacker T.J. Watt (Wisconsin) their number one pick. He'll rotate with the always focused James Harrison at OLB. Harrison, now 39, led the team with five sacks last season. OLB Bud Dupree (4.5 Sacks) is also back as a starter. ILB Ryan Shazier (87 Tackles, 3 INTs) is fast and versatile. He had a pro Bowl season in 2016.
Finally, the secondary is a major concern for this team. There are some good players, but not as much depth as Pittsburgh would like. Last year's first draft pick, corner Artie Burns, started last season, as did rookie strong safety, their number two pick, Sean Davis. Burns took in three INTs. The 2015 number two draft-pick, corner Senquez Golson, has missed two seasons due to injury. He can have an impact if he's healthy. Ross Cockrell looks to start at corner once again. Cockrell is a reliable, intelligent defender.
Special Teams: 7.0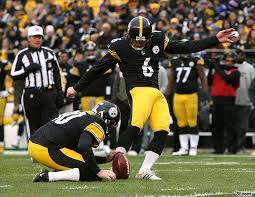 Placekicker Chris Boswell was 36-of-36 on extra points and twice last year hit six field goals in a game. That included the bizarre 18-16 playoff win in Kansas City where the Steelers never scored a touchdown. Back for his third season as punter is Australian Jordan Berry who has improved a lot since arriving at the NFL. Rookie Colin Hoba will be competitive against veteran long snapper Greg Warren. Antonio Brown may see some relief on return duties, as the Steelers bring in halfback Knile Davis.
Coaching and Management: 8.5
Mike Tomlin (111-63 Overall) is back for his 11th season as head coach. He's looking to snare his third Super Bowl and has many of the tools he needs to do so. This is the second season running that he's made no changes to his staff. Tomlin has the third-best regular season record amongst active coaches, 103-57 (.644). He brings a lot of stability and game-earned smarts to the field each and every week.
Pittsburgh Steelers 2017 NFL Preview: Last Word
In concluding our Pittsburgh Steelers 2017 NFL preview, we see this club as taking down the division and having the weapons necessary to be major contenders for the Super Bowl. They have an offense that can score points in numerous ways, a good defense, and a reliable placekicker. An aging Roethlisberger would be a concern if he weren't so tough and resilient.
Pittsburgh Steelers 2017 NFL Preview Prediction: 1st AFC North; Record: 11-5
GO BACK TO: