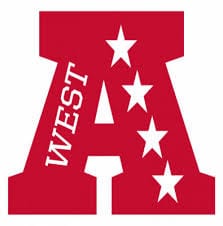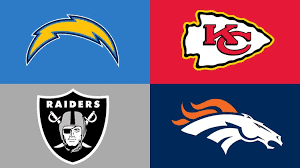 In our 2017 AFC West Preview, we see that there's going to be some tough competition amongst the four teams. Certainly, the Oakland Raiders look to be the most likely candidates to win the division. They have a very productive offense and some solid defensive players. But don't count out the Kansas City Chiefs. This is a team that also has a dynamic offense and decent defense, plus a great group of special teams. The Denver Broncos still bring one of the best defenses to the field, but they are suspect on the offensive side of the ball. In some ways, the Los Angeles Chargers look solid. But a closer look reveals health issues and lack of depth. They will likely struggle this season.
Denver Broncos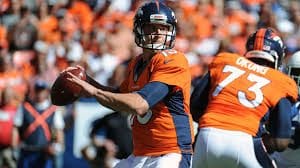 It was just a few years ago that the Denver Broncos (9-7) took down the NFL championship. But a lot has changed, as they have lost key, stabilizing players on offense and seen some of their better defensive players either retire of go to other teams. Plus, the team is undergoing a major transition with the retirement of head coach Gary Kubiak and hiring of new head coach Vance Joseph. The defense, which features Von Miller at LB, is one of the toughest in the league. Still, there are a lot of variables with this team. Can GM John Elway help turn this team around quickly or is this a multi-year process?
Kansas City Chiefs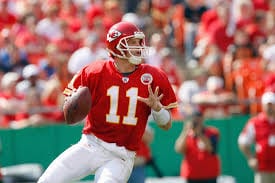 Andy Reid came to the Kansas City Chiefs (12-5) a few years ago and got quick results. The Chiefs have become perennial postseason participants, but, at the same time, the have become a habitual one and done team. Everyone is looking at veteran QB Alex Smith to finally win a playoff games. Remember how close they came last year, losing to Pittsburg 18-16? Kansas City has one of the most exciting, young playmakers in the game, Tyreek Hill. Hill is a triple threat, at running back, as a receiver, and on special teams. Plus primary running back Spencer Ware can gobble up turf, while wideout Travis Kelce is a ball magnet. This team has the potential to go all the way in 2017.
Los Angeles Chargers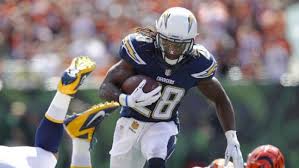 It is strange not to call them the San Diego Chargers, but this team is no longer in San Diego. It is true they are not in Los Angeles either but the Carson Chargers just doesn't sound right, and when they make their move to Inglewood in a few years to their permanent home we doubt that will inspire a name change. The Los Angeles Chargers (5-11) have one of the best quarterbacks in the game in Phillip Rivers. Rivers has some great receivers to throw to and he has a very fine running back in Melvin Gordon. But he does not have a great line. The Chargers will be working on developing that O-line for 2017, and also emphasize running more.
Oakland Raiders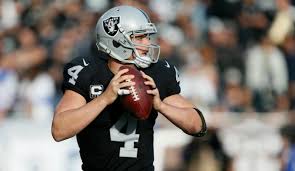 The Oakland Raiders (12-4) will move to Las Vegas in a few years, but until that time they will keep their original name and play in their city of origin. QB Derek Carr had a magnificent 2016 season, and this team might have gone deep into the playoffs if Carr had not broken his leg in the next-to-the-last game. Carr is back and ready to toss to some very productive receivers. One major question for this team is its running game. Latavius Murray, one of the NFL's top running backs, is now with the Minnesota Vikings. At the same time, Oakland brought in a less-productive RB, Marshawn Lynch from the Seattle Seahawks. Will Lynch be able to perform up to his former high standards? That's something he has not done in two seasons. Time will tell.
2017 AFC West Preview: Final Standings
Our AFC West Preview offers individual team pages filled with information about and offering analysis of each team. Follow the team links below to access those pages and find out why we think these four teams will finish in the order we've designated.