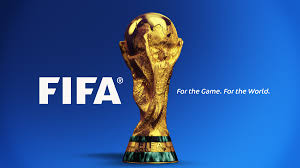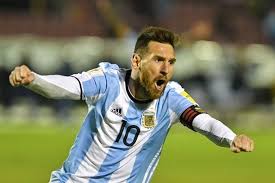 The teams that appear to have the best chance of winning the 2018 World Cup in Russia are the obvious ones. The clubs that we focus on in this article, the 2018 World Cup betting favorites, are those you should be wagering on when putting money down on futures, props, and three-ways. Each of these teams should make it out of the Group Stage, finishing first or second, and should make it past the second round too. Although, nothing is guaranteed.
However, and this is fair warning, don't bet blindly. Keep up on the latest developments, team issues, injuries, and problems. Consider weather conditions, players and coaching matchups, and venues. Might a favorite be coming into their next match fatigued or in some manner dealing with disharmony? Watch for changing odds and work to understand why those odds are changing.
Who's the Fave Today?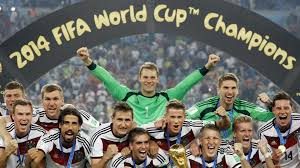 it's no secret that Germany is considered by many to be the number one favorite to repeat as World Cup champs. Presently, they are at +475. The team recently won the Confederations Cup with basically what would be considered their B team.
However, it won't be an easy road for coach Joachim Low. Germany, in Group F, plays Mexico, Sweden, and South Korea. Although they are expected to do fine in that round, this is perhaps the most talented collected of teams in any group. The Knockout Round will be even more challenging. Everyone will be looking to shred them, the current champs. Still, Low's team is noted for being able to finish at the top of the heap in big events.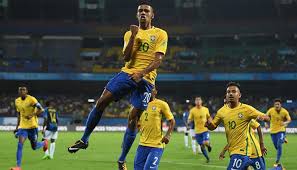 As of late, Brazil (+450) has actually become the odds-on favorite to take the trophy home in this one. This was the first team to qualify for the tournament. They were impressive in doing so. Of course, they have one of the best scorers in the world, 26-year-old Neymar. He's at the top of his game. Manager Adenor Bacchi is a master coach. Brazil has won the most World Cups, five. By the way Germany has four crowns, as does Italy, but the Italians did not qualify for this event.
Teams Also on the Radar
Three other teams are given decent odds for taking home the trophy, Spain (+600), France (+650), and Argentina (+950). Here's how they look going into the tournament.
Spain- Best of the Three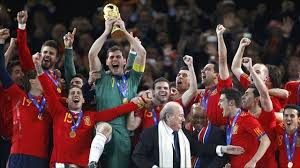 Of the three teams that are also on the radar, Spain has the best chance of making it to the finals and winning it all. New coach Julen Lopetegui has made a huge difference. There's a lot of optimism on this team and a major amount of skill and talent. They are loaded with solid attackers and their defense is top-notch. Watch this team very carefully. They've won one cup and that was in 2010.
France- Consistency Needed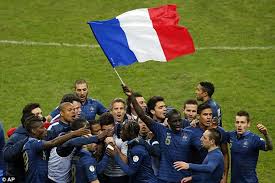 France is a gritty, determined, and young team with an impressive attack and a lot of talent. Twice this year they have gone up against Germany and gotten the better of them. But their D is weak, and, as young teams tend to do, they are prone to making mistakes. When mistakes are made against world-class competitors, you usually pay a price. Inconsistency will be this team's worst enemy. The French have taken home one trophy and been to the finals one other time. The win was in 1998, and they were runners-up in 2006.
Argentina- Coaching Dilemmas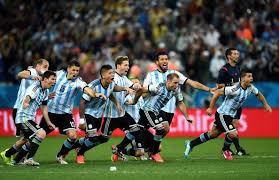 Argentina, which has won two cups and been to three other finals, barely qualified for this tournament. They were runners-up to Germany in 2014 and come loaded with talent. But Lionel Messi, one of the best of the best in the world, is 31 and no longer at his peak. Plus, this team has had numerous coaching woes this year, as they have worked with three different coaches. The Argentines have won the crown twice in World Cup play and been to the finals three other times.
The "Maybes"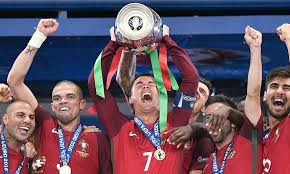 There are a few other teams that although not 2018 World Cup betting favorites should be considered. These are Belgium (+1200), England (+1800), Portugal (+2500), and Uruguay (+2800). Of these nations, Uruguay's won two World Cups (1930, 1950) and England one (1966).
Of the four teams, we like Portugal the most, despite their odds. The team includes the inimitable Cristiano Ronaldo and is coached by Fernando Santos. They are disciplined, hard-working, and come to this event as the 2016 European Champions. Uruguay has a fine mix of talent that includes defender Diego Godin and strikers Edinson Cavani and Luis Suarez. Manager Oscar Tabarez has done fine work with this team.
Belgium and England are both in Group G with a very dangerous Tunisian team and a first-time qualifying Panamanian club. Both Belgium and England suffer from the same dilemma, not being able to finish. Manager Roberto Martinez was brought in to get Belgium to a new level, and he seems to have done so. England features striker Harry Kane, a young player who is a prolific scorer. We'll wait and see what these teams can do.
Final Word – 2018 World Cup Betting Favorites Are Projections (Only)
The major thing to remember about our 2018 World Cup betting favorites is these are projections based on past performances, current personnel and circumstances, and overall odds and rankings. A lot can happen in the World Cup and nothing is guaranteed. Still, when betting on this tournament, you do always want to consider who are the favorites and if they will live up to expectations.