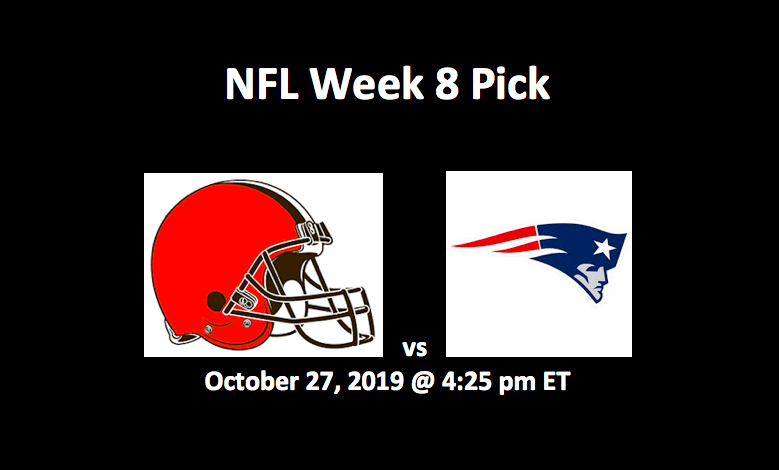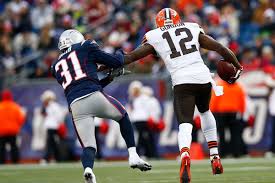 Our Cleveland vs New England pick offers the Pats at -10.5. Cleveland vs New England pick notes that the Patriots have the top-ranked defense in the league, while the Browns are ranked 21st on offense. At the same time, New England brings the 10th-best offense to today's game. Cleveland's defense comes in ranked 22nd.
The Browns, who have struggled, certainly need a victory. New England is looking to stay perfect and to keep its offense an defense both on track. The game is set to be played at a wet and chilly Gillette Stadium on Sunday, October 27 at 4:25 pm ET.
Cleveland vs New England Pick – Recent Performance
The Cleveland Browns (2-4 Overall 2-1 Away) are second in the AFC North, but, at this point, the team needs some wins to even be thought of as wildcard contender. They are three wins in back of first-place Baltimore. The Browns have lost three of their last four games with their one win being a big 40-25 romp over Baltimore. In their last two games, both losses, the Browns have allowed 31 points to San Francisco and 32 to Seattle. They are coming off a bye week.
The New England Patriots (7-0 Overall, 3-0 Home) have had one glitch this season. That was their 16-10 win against the Bills. Many thought that the Pats would blow Buffalo out. But the Bills, who have a decent defense, stepped up. Still, the result was a New England victory. The team's other six wins were by 16 points or more. After the Buffalo game, the Patriots beat Washington 33-7, the New York Giants 35-14 and the New York Jets 33-0. By the way, the Browns also beat the Jets. That score was 23-3.
The New England Balance
Our Cleveland vs New England Pick notes that this Pats team has scored 223 points and allowed just 48 for a PF/PA differential of plus-175. New England is number one in the NFL in points for, points against, and differential. The Patriot defense has been so good, that in some ways their highly productive offense has been overlooked. Tom Brady has tossed 11 TD passes and four picks, while tossing for close to 2,000 yards. Julian Edelman leads a diverse and productive group of receivers. RB Sony Michel, who's averaging 3.3 YPA, has scored six times.
We are not hallway through the season yet and the Patriot D has recorded 26 sacks, 40.5 TFL, and 18 picks. They've defended 50 passes. Plus, they have forced seven fumbles and recovered four. LB Jamie Collins comes to this game with 4.5 sacks, nine TFL, three interceptions, and four PD. Corner Stephon Gilmore has recorded three picks and nine PD. This is a deep group.
Cleveland Looking for Consistency
The Browns have allowed 154 points and scored 120. That gives them a PF/PA differential of minus-34. QB Baker Mayfield, who this season has passed for close to 1,500 yards, is completing 56.6% of his passes. Mayfield has struggled, tossing 11 interceptions and just five TDs. He's been sacked 16 times. WR Odell Beckham Jr. tops the team with 29 catches. He's got one TD catch. RB Nick Chubb, who's averaging 5.3 YPA, has accumulated 607 yards and six TDs. Thus far this season, he has been this team's offensive dynamo.
The Cleveland defense has posted 19 sacks, four picks, and 17 PD. They've recorded 38.5 TFL. LB Joe Schobert leads the team with 63 tackles, while safety Jermaine Whitehead is second with 36 tackles. Whitehead also has two PD and one pick. Cleveland's defense lacks depth and quality.
Our Cleveland vs New England Pick
The combined PF/PA differential for our Cleveland vs New England pick has the Patriots at plus-209. We expect that the Pats will prove to be too much for Mayfield and company. At the same time, look for New England to score readily against what is a less than average defense. The rain could make for some miscues, however, we expect it will affect the Browns more than the Pats. We are taking the New England Patriots at -10.5.
Cleveland vs New England Pick – Summary
New England Patriots at -10.5