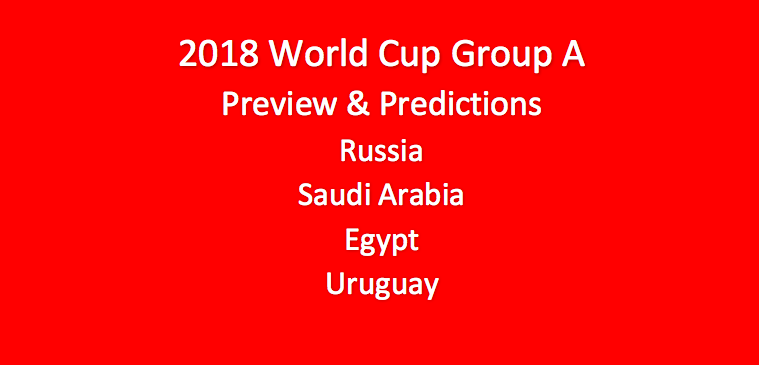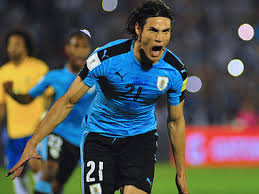 Our 2018 World Cup Group A Preview featuring Egypt, Russia, Saudi Arabia, and Uruguay, sees this as, overall, a relatively friendly group for the host country. Still, there will be plenty of competition, and although at times in World Cup history underdog host nations have done well, there are also many times they have fallen by the wayside, never making it to the Knockout Round. The odds for Group A have Uruguay EVEN, Russia at +125, Egypt at +550, and Saudi Arabia at +3300. Here's our 2018 World Cup Group A Preview and overview of each team with our picks.
Egypt at +550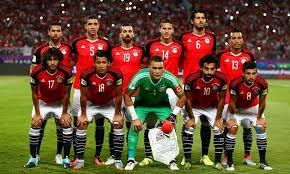 Egypt has not been to the World Cup since 1990. This was a team that had for years dominated play on its continent, taking the African Cup of Nations from 2012-15. But recently, they did not even qualify for the tournament. However, this year a rejuvenated club did qualify for the African Cup of Nations and made it to the finals.
This team does have some quality members including Liverpool's Mohamed Salah, one of the Premier League's in-form players. Salah was solid in qualifying play. He netted five goals in six games in the final round of qualifiers, which included the late penalty that earned his team a World Cup berth.
However, there's said to be unrest related to the conservative style of Argentine coach Hector Cuper. Cuper, like many from his nation, prefers to focus on defense and counter attack at key moments. This has proven to be a successful technique for him. If Cuper can wrangle his players and keep them focused on his scheme, Egypt will have a shot to advance.
Russia at +125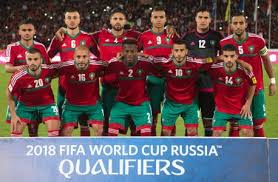 As far as group play is concerned, there's quite a bit of good news for Russia. First, they do not have to play Germany, Brazil, or Spain. Additionally, they play the opening match of the tournament and it's against Saudi Arabia. This is not a marquee opening for the 2018 World Cup, but it's a great draw for the Russians. On the other side, the negative, Russia is the lowest ranked team at this event. And they have not made it out of the group stage of any tournament since 2008.
The player who will most likely keep them in contention is goalkeeper Igor Akinfeev. The CSKA Moscow player and captain of Russia's World Cup team is definitely skilled and talented. However, he'll need to keep his focus and ably meet the mental challenges that come in high pressure situations. This is something that in the past he has struggled with, as he's been prone to mistakes when netminding in big matches.
All is not tranquil on this team. The Russians have struggled in finding the right coach. After stints with big-money, foreign managers such as Fabio Capello and Guus Hiddink, they decided to go with homegrown Stanislav Cherchesov. Cherchesov is a former goalkeeper who plays a conservative, defensive game. Some players don't like this type of scheme. In Euro 2016,
Russian fan hooliganism gave the club a bad rep, and France threaned to toss them out. The Russians have to make sure that they don't get in their own way of winning and making their way out of the group round.
Saudi Arabia at +3300
After qualifying for their fifth World Cup berth, Saudi Arabia has had its challenges with coaches. Since making it to the event, two coaches have been fired. Edgardo Bauza was let go nine days before the draw and after he had coached five friendlies.
Eariler, in September, Bauza had been chosen to replace coach Bert van Marwijk. Van Marwijk had been fired despite the fact that he had coached Saudi Arabia into this World Cup, which marks their first appearance since 2006.
Just a few days ago, Juan Antonio Pizzi was named as the new coach for Saudi Arabia. The team will look to him to guide them out of the group play phase and into the next stage. That's a place they have not been since 1994. Their biggest asset on the field is striker Mohammad Al-Sahlawi (Al-Nassr), The 30-year-old put in 16 goals during qualifying. Those scores were huge in Saudi Arabia making to this World Cup. However, this team will struggle to qualify.
Uruguay at EVEN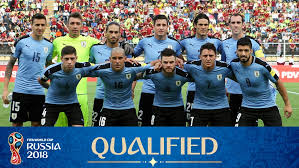 This is a deep and feared team that includes defender Diego Godin (31) and strikers Edinson Cavani (30) and Luis Suarez (30). Plus, they have some very talented young guys in midfielders Federico Valverde (19) and Nahitan Nandez (21). Cavani, who plays for Paris Saint-Germain in Ligue 1, is a major goal scorer. In the South American World Cup qualifying matches he topped all goal scorers, even Luis Suarez, with 10 goals over 18 games.
Coach Oscar Tabarez has headed this team since 2006, bringing them back from oblivion. Can he manage them to their third-ever World Cup? Since he was diagnosed with Guillain-Barre syndrome in 2016, Tabarez, who is 70, has been in a wheelchair. This is the veteran's fourth World Cup and third straight.
There's a lot of optimism here. The only team to perform better than Uruguay in the South American qualifiers was Brazil. Uruguay has some of the best veterans around, as well as a few of the finest prospects. They possess the potential to go far into this competition.
Our 2018 World Cup Group A Preview Final Word
Our 2018 World Cup Group A Preview sees two qualifying scenarios. One is Uruguay and Russia and the other is Uruguay and Egypt. It's interesting to note, that of the eight World Cup Groups, this one has the lowest cumulative rankings. That's what makes this a tough pick. We're going with Uruguay and Russia. The former due to their ranking, talent, and skill and the latter due to their home field advantage and national pride.
More information on the 2018 World Cup is available through our hub. Click here for more articles in everything World Cup.
Our Group A World Cup Picks: Uruguay first and Russia second.