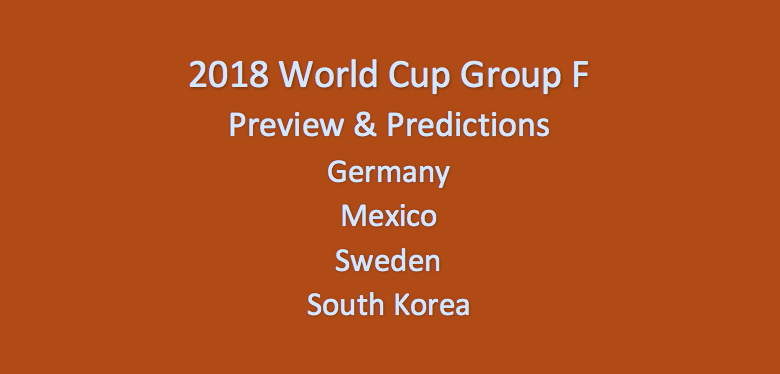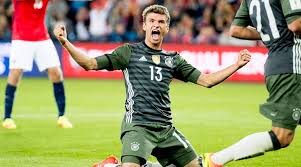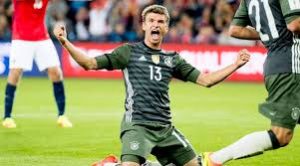 Our 2018 World Cup Group F Preview features four teams that you'd love to see in the knockout round. And that is the problem with this group. Germany (+475), the defending champs, is considered by many to be the frontrunner to take down the trophy again. Although others would say it's Brazil (+450) in Group E. Mexico (+10000) puts a competitive team on the pitch. South Korea (+1500) certainly fields some solidly skilled players. The young team from Sweden (+50000) may be a longshot to win it all, but they have some very exciting talent. Despite the fact that this is a very sound and interesting group, only two will survive this round.
Germany +475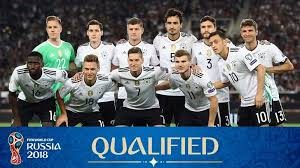 This is a well-honed, deep team that should win Group F. At any stage, they will be tough to beat. In 2017, Germany did not lose a match. Plus, they have already earned a trophy in Russia, as in July they won the Confederations Cup. That event allowed the team to experiment with various options on the field. They qualified for the 2018 World Cup by going 10-0-0 and scoring 43 goals.
Central defender Mats Hummels (Bayern Munich ) and forward/midfielder Thomas Müller (Bayern Munich) will see a lot of playing time. Central midfielder and right-back Joshua Kimmich (Bayern Munich) has proven to be a premium player. Kimmich is a good goal scorer and an excellent assist-man. Midfielder Toni Kroos (Real Madrid), the team leader, is an intelligent and precise footballer who sees the entire pitch and is able to keep the offense moving forward.
Manager Joachim Low served as Jurgen Klinsmann's assistant for the 2006 World Cup. Low became Germany's coach after that tourney and developed the team into a real winner. They took the 2014 World Cup and could do the same in 2018. He likes to play a 4-2-3-1 formation, which is popular in Germany. But he also allows the team to keep it fluid, as situations change and shift. Low is obsessed with the basics and perfecting them, such as timing, passing, trapping, and pressing.
Mexico +10000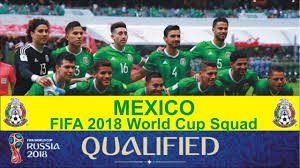 In the past, Mexico has tended to bring a very good group to the tournament. They have done it again for the 2018 World Cup. Their biggest issue is that they never seem to be able to quite finish. Another way to look at it is they rarely reach their full potential. This is a team that has been to the last six World Cups and in each one they have been eliminated in the Round of 16.
Striker Javier Hernandez (West Ham) can be a difference-maker for this team. He will be in front with wingers Jesus Corona (Porto) and Hirving Lozano (PSV Eindhoven). These three possess the potential to be a lethal combination.
Coach Juan Carlos Osorio, a former midfielder, has occupied the manager ranks since 2000 as an assistant and then as a coach since 2006. He's been at the helm of the national team since 2015. Osorio uses a fast attacking style and prepares for matches by developing detailed plans. The knock on him is his temper, which he sometimes cannot control. He was sent off at the Confederations Cup and suspended for this summer's Gold Cup due to inappropriate actions.
It would be considered an accomplishment for this team to make it to the quarter-finals. The last time they achieved this mark was in 1986. They also did it in 1970. Both times Mexico served as hosts for the World Cup. Mexico was impressive in qualifying for this tournament. They did so three matches ahead of both Costa Rica and Panama. There's certainly potential here.
Sweden +15000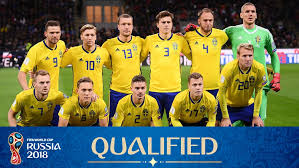 First, let's settle all rumors regarding retired Swedish superstar, forward Zlatan Ibrahimovic. He will not be coming out of retirement to play for Sweden in the 2018 World Cup. Ibrahimovic may have been a great player, but he was not much of a team-builder. Even if he wanted to come back, the Swedes may not have wanted him.
Overall, this team plays more like a team than they ever did when Ibrahimovic was with them. And although Ibrahimovic was able to perform some magical feats, the Swedish squad is much more united and collaborative than they ever were when their star striker was on the pitch. Young winger Emil Forsberg (Leipzig), who's 26 years old, takes over as the team's go-to attacker.
Manager Janne Andersson has been running the team since 2016. He took over the club after Euro 2016. In a fairly short amount of time, Andersson has rebuilt and restructured the Swedes He's got them working together and dedicated to team play.
South Korea +50000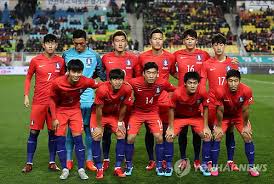 South Korea has become a perennial in the World Cup. Since 1986, they have been to each one. In 2002, they put a creative and highly aggressive team on the pitch that made it to the semi-finals. In 2014, the team, which was much more conservative and subdued, was eliminated in the Group Stage. The 2018 South Korea World Cup team is much more like the latter than the former.
In fact, this South Korean club barely qualified, A few things fell into place that allowed them to travel to Russia. First, they managed a 0-0 draw against fellow Asian-qualifier Uzbekistan. On the same day, which was the final day for Asian group stages, Syria lost to Iran. If those two scenarios had not played out, South Korea would not be attending the 2018 World Cup.
There are three English Premier players on this team. They will ultimately control the destiny of the club. Son Heung-min (Tottenham Hotspur), Lee Chung-yong (Crystal Palace), and Ki Sung-yeung (Swansea) have all played at a very high level, and that experience will be invaluable to this team. Son Heung-min, a 25-year-old winger, is the Premier League's top-scoring Asian player of all-time. Lee Chung-yong, whose nickname is "Blue Dragon," as that is a direct translation of his name "Chung-yong," is a solid winger. Central midfielder Ki Sung-yeung, the 29-year-old captain of this team, ably moves the play forward and solidly thwarts opponent attackers.
Coach Shin Tae-yong is noted for being able to handily manage a team in distress. This is due to his performance as manager after Qatar and China defeated South Korea in Asian qualifying. After those losses, he was brought in to focus the team and secure their World Cup berth. He did so. Prior to coming to this team, he was managing South Korea's U-20 and U-2 teams. One thing is certain, the 49-year-old can keep his cool in tough situations.
Our 2018 World Cup Group F Preview Final Word
Two from Group F will remain behind, and we think those two will be Sweden and South Korea. Germany has just too much of everything to not make it to the next level and beyond, and Mexico is exceptionally solid. Our 2018 World Cup Group F Preview projects Germany in first and Mexico finishing second. To link to more group previews and a full range of World Cup 2018 betting articles, please navigate to our hub page.
Our Group F World Cup Picks: Germany first and Mexico second.