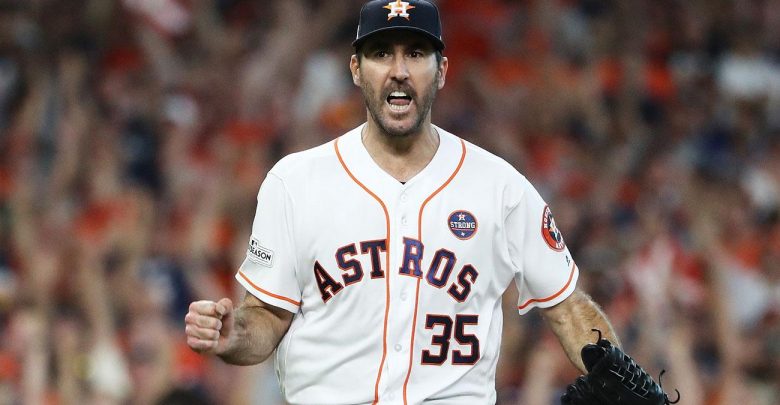 The Houston Astros and the Oakland Athletics meet on Saturday. It is the second of a three-game series that Oakland is hosting. Houston won the opener Friday night, 3-2. It was a defensive battle for both teams. Houston is struggling with injuries right now and has some of its top offensive players out. The Athletics just don't have the pitching and hitting to keep up with the top teams in baseball.
Throughout the rest of this series, I expect to see more of the same. The Astros are going to try and jump on Oakland's pitching early, and Oakland will need to counter. Houston will have Justin Verlander on the mound today, while the Athletics will counter with Brett Anderson. The two teams open June with the Astros being a -145 favorite.
Astros Try To Continue Streak
Houston has been playing really well as of late. They are simply playing like one of the best teams in baseball. They just won a series against the Chicago Cubs, and now look to be in great shape to take a series against Oakland. Houston is looking to win a World Series this year. They have high expectations, and so far they are playing like they are capable of.
If Houston is hitting and pitching well, they will not be able to be stopped by anyone. Houston's pitching has been just downright scary good this year. They are starting to regress a little bit, but their hitting has started to come around more. Once they are fully healthy, this is going to be a very, very dangerous team. Their best three batters are out right now with injuries, and they continue to win games. That is a testament to the depth that they have a crossed the entire system.
Athletics Look to Win Middle Game
While the Athletics aren't one of the worst teams in baseball this year, they are hanging right around the middle of the pack. They are playing better than most expected, but they also are getting lucky. More hits are dropping than they should according to the advanced metrics. On the defensive side of the ball, fewer runs are scoring than projected. Oakland has a recipe for success that they like to follow, but their division is just so strong right now that they might just want to start over from scratch. They have a few key pieces, all of which they have been playing well and would entice some good players in trade.
Astros Should Lock Up Game Two
The Astros just have more talent across the board than Oakland. Even though this is a road game for them, Houston should have no problem dispatching Oakland. Houston is playing very good baseball right now and is starting to turn a corner and make a big run. Oakland has been hanging around but soon probably will start seeing worse results. For tonight's game, I would put my money on Houston. They are the better team and have more talent.