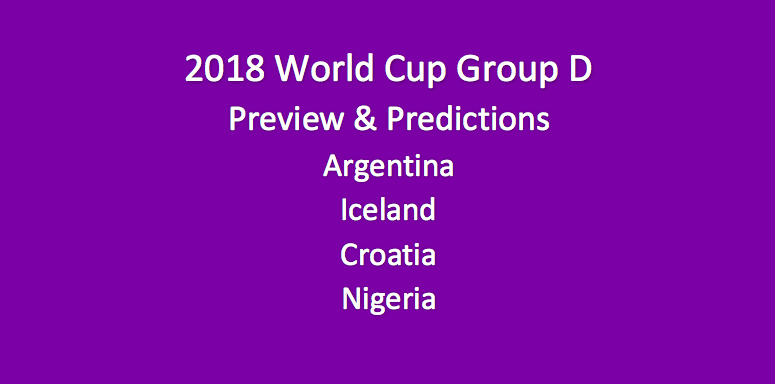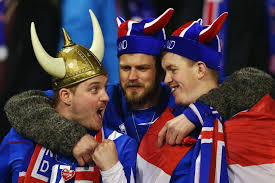 Our 2018 World Cup Group D Preview finds that this is a perplexing mix of football clubs. Certainly, you expect Argentina (+950), with all of its attacking power, to go onto the knockout stage. But Croatia (+3300) will make a game of it and Nigeria (+20000), despite the odds against them winning it all, offer fine talent. Either team has enough in their tank to give the Argentines a run for their World Cup money.
Thus far, Iceland (+20000) has been a surprise to many. Most football prognosticators don't hold out much hope for them at this point. They're probably right. But don't count this team completely out. Their first match is against Argentina on June 16, which is the same day that Croatia and Nigeria meet. See how it goes for both sides in both games. Those first two games will tell you a lot about Group D.
Argentina +950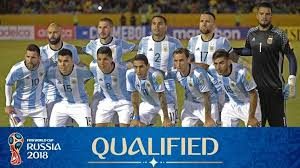 Argentina barely qualified for this event. That's hard to believe, as they bring some massive attacking power to the pitch, including the great Lionel Messi (Barcelona). They were the runners-up in 2014 to Germany and are a very talented and dangerous team. The big questions for this club are can they give it their all and can they do so for the full duration?
The roster includes top talents, such as strikers Sergio Aguero (Manchester City) and Gonzalo Higuain (Juventus). Both are exceptionally solid, skilled and talented, but, also, neither is getting any younger. Their ages are starting to show. Boca Juniors striker Daria Benedetto will add some speed and power to the front.
Messi turns 31 on June 24 during group play. He is the major force on this team in many ways. Messi is the leader, who can inspire and focus his club. In qualifying, it was his goals that secured a faltering team a spot in the 2018 World Cup. He's been selected as World Player of the Year five times, and there's a reason for that.
The coaching spot has been problematic for Argentina. The club is headed by 57-year-old Argentine Jorge Sampaoli. Sampaoli, a former defensive midfielder, has been managing football teams for a little over 15 years. The much-travelled manager is this team's third coach in less than a year, and coming to the World Cup with this team, he has one win in four matches.
Iceland +20000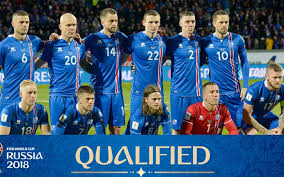 Iceland is a tiny country of just 330,000 people. They are the smallest nation to ever place a team in the World Cup. How small is 330,000? Wyoming, the smallest U.S. state in regards to population, has almost double that number of citizens, and in Russia, Moscow's population is 40 times that of Iceland. How did they ever get here?
Last year in the 2016 Euro quarter-finals, Iceland managed to knockout England. Plus, they qualified for the World Cup ahead of Croatia and Ukraine, establishing that their victory over the Brits was not a one-time miracle.
The team has some dangerous players. These include midfielder Aron Gunnarsson (Cardiff City) and attacking midfielder Gylfi Sigurdsson (Everton). Sigurdsson is a major threat to score, while Gunnarsson, a versatile player who's adroit at either defensive or central midfielder, is a gritty grinder who never gives up. He offers inspired and hardnosed play.
Manager Heimir Hallgrimsson was co-coaching this team with Lars Lagerback until last year when Lagerback went off to manage Norway's club. Hallgrimsson, who has coached off-and-on at various levels for 25 years, has the distinction of also being a dentist. That makes him as enigmatic as his team, which is not a bad thing at all.
Who knows if Iceland's fans will be able to use their unique "thunderclap" chant to maximum effect in Russia? They've done well against Croatia and, quite honestly, Argentina is vulnerable. Might they be a contending dark horse as far as getting into the next round of play is concerned?
Croatia +3300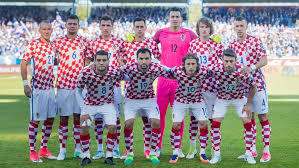 This is a team that has some major world talent, but that also manages to underachieve. For the second World Cup running, this football club barely found its way to Russia. Can they play in form when the Group Round begins, and they have to take on a very dangerous Nigerian team?
Here's the skinny on this squad. There's a whole lot of talent. Their leader and primary playmaker is team captain Luka Modric (Real Madrid). He's an accomplished attacking and defensive midfielder and a true soccer star.
Also on the club is Mario Mandzukic (Juventus), a forward who can score and also play fine D, and Ivan Rakitic (Barcelona), a central or attacking midfielder. Plus there's the very versatile Ivan Perisic (Internazionale), a winger who can be deployed as a second striker or attacking midfielder. And although their average age is 31, they are an impressive looking group.
Zlatko Dalic, who played as a defensive midfielder before he began his coaching career in 2005, manages his 10th team in 14 years. He began Croatia's coach when they needed a major change quickly, as they had one match left in qualifying. The team won that first game with Dalic at the helm, beating Ukraine 2-0. That forced a playoff with Greece, which they won.
There's a lot of potential here but also a lot of question marks. Dalic needs to manage this club carefully and Modric must be a strong leader on the pitch. If everyone contributes, they'll easily make the next round.
Nigeria +20000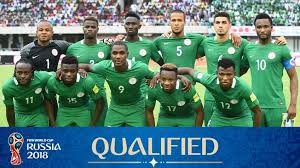 The Nigerian football club is very good. They were the initial team from Africa to qualify. They did so in an impressive manner as they took down current African champion Cameroon 4-0 and finished at the top in a group that included former champs Zambia as well as Algeria. In November playing a friendly in Russia, this team came back from a 2-0 deficit against Argentina, beating them 4-2.
Nigeria has some impressive scoring power in young forwards Alex Iwobi (Arsenal) and Kelechi Iheanacho (Leicester City). Veteran winger/wing-back Victor Moses (Chelsea) offers experience, skill, and smarts. Along with top-notch attackers, the team has found a source of stability and sound play in central midfielder/forward Alex Iwobi (Arsenal). He's an important foundation element on this club.
Manager Gernot Rohr has the ability to get this team focused on the job at hand and to stay calm and in the moment. This is a team that has seen eight different coaches since the 2014 World Cup. Rohr, who played defense on the pitch and at 64 years old has been managing for more than 25 years, appears to be an amazing stabilizing force for a team that has a lot of great talent. Nigeria is not a newcomer to the World Cup, as they've been to the last five of six.
Our 2018 World Cup Group D Preview Final Word
Our 2018 World Cup Group D Preview likes Nigeria in this mix. They've played well throughout and may even be able to force a draw or take a win when they meet Argentina. Iceland will be dangerous, but we doubt they will make it to the Knockout Stage. Both Croatia and Argentina have had their struggles. We envision the Argentines going onto the next round along with the Nigerians. We have more Group Stage picks and 2018 World Cup information through our hub.
Our Group D World Cup Picks: Nigeria first and Argentina second.