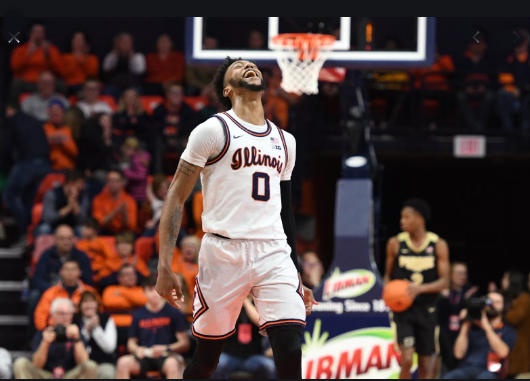 #21 Illinois continues to climb the AP top 25 rankings but it looks like they may be in trouble in the January 21st NCAAB free pick at Purdue. Oddsmakers have set the Boilermakers as a somewhat high -5.5 favorite on Tuesday. This line is all about home court where Purdue has won 15 straight conference games and are 8-1 on the year. Is where you play enough here?
Illini Shooting for the Sweep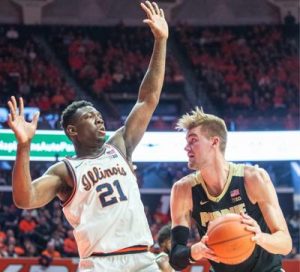 Illinois should be commanding a lot of the public bet in the January 21st NCAAB free pick considering they already have a win over Purdue this season. Win perhaps isn't the correct term, more like a 63-37 thumping. The Illinois bench stepped up in that game with Alan Griffin having 16 points and 12 boards off the bench.
There are a few stats from the first meeting that make the Illini a tempting wager on Tuesday. IU rebounded the Boilermakers 41-28 and held Purdue to their lowest point total in 71 years The Illinois defense held Purdue to 25 percent shooting back on January 5th.
The Illini also come into this game hot, winners of four in a row. They struggled somewhat in the last two at home, but that was a 3-point win over a good Rutgers team and winning by 4 against Northwestern after a week off. Tuesday is a good road test for Brad Underwood's team that already has a narrow win in Madison on the season and a 1-point loss at Maryland. Illinois is the nation's #4 rebounding team in the country, thanks largely in part to 7-footer Kofi Cockburn – they are far from a one-man team though.
Home Court Enough for a Big Boilermakers Win?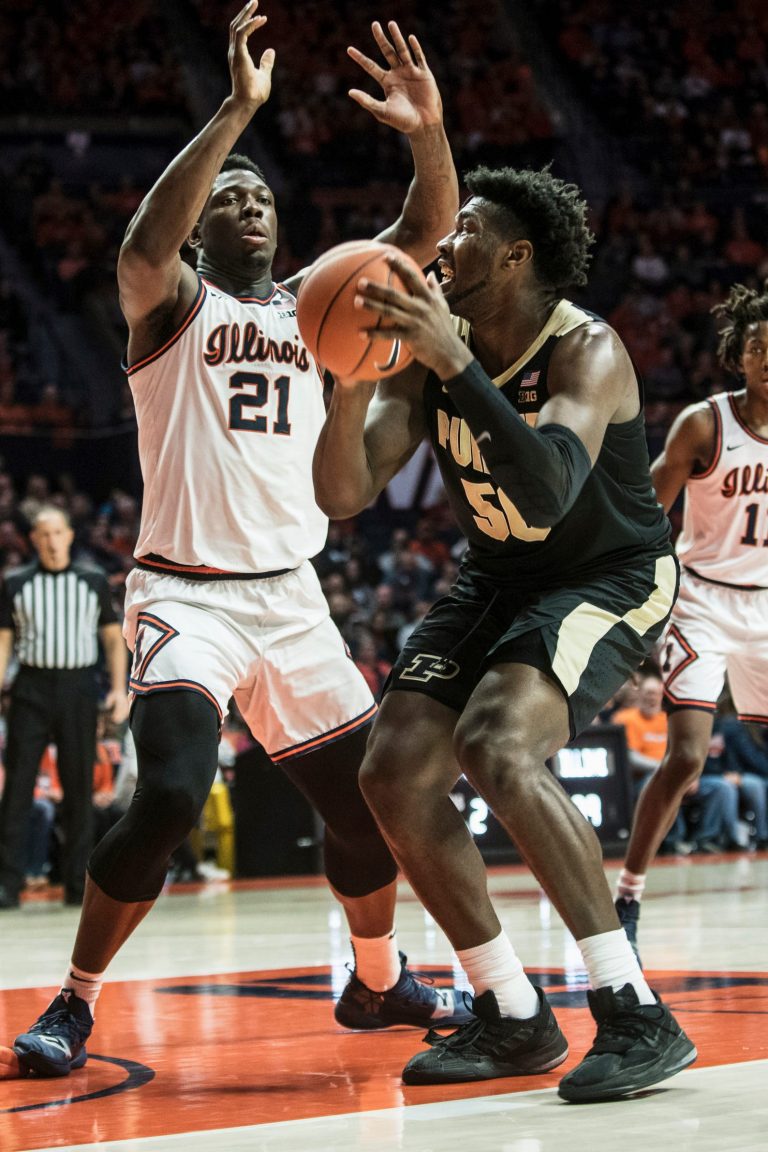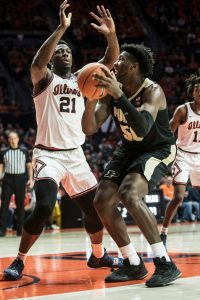 Purdue would love nothing more than to return the favor of the 26 point beating served up to them by Illinois earlier this month. The Illini have played well in a couple conference road games at Madison and College Park, but also took a 20-point whooping in East Lansing. Purdue might not be in any position to be handing out beatdowns right now though.
Purdue has lost 3 of their last 4 – but all three of those were on the road. The last time the Boilermakers were at home on January 12th they absolutely white-washed Michigan State 71-42 as +4 underdogs. Trevion Williams had 16 points to lead four Purdue players in double-figures. No player had more than 8 in the first meeting with Illinois though.
Purdue has been an absolute force at home although they did lose 66-70 to Texas at Mackey Arena way back in November. Even so, the Boilermakers have won 8 straight in West Lafayette vs. Indiana including some severe defeats such as 73-56 last February and 68-91 in 2017.
January 21st NCAAB Free Pick
5.5 points seems like a lot in this one but Purdue is just a different team depending on whether they play at home or on the road. Illinois' defense dominated the Purdue offense earlier in the month though and the Boilers held Michigan State to 42 points when they visited Mackey Arena on January 12th. That all leads to a lower scoring game here:
Pick: Illinois / Purdue *Under* 126.5