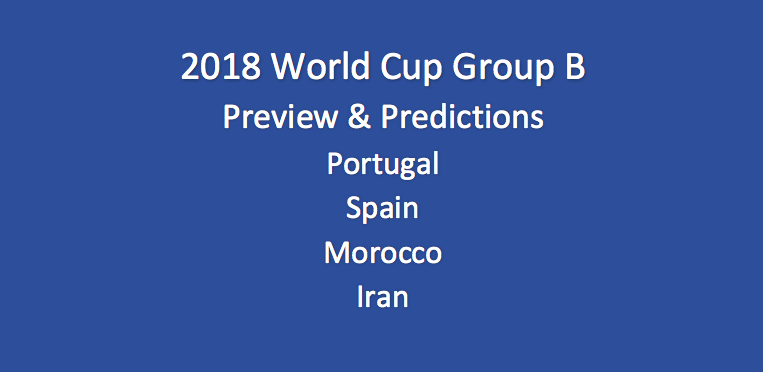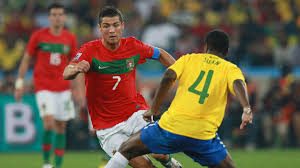 This is not the easiest group to predict. There's Morocco (+50000), which did not give up a goal in African qualifying and Spain (+600), which won the World Cup in 2010 and is considered to be very competitive once again. There's also the European Champions, Portugal (+2800). Spain and Portugal go at it on day two as do Morocco and Iran (+50000). Depending on what happens in those two matches, the June 20 meeting between Portugal and Morocco could decide either team's fate, as most likely one will finish second and the other third. Here's our team analysis for our 2018 World Cup Group B Preview.
Portugal +2800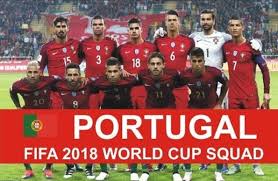 We're looking at a team that has been on a mission that it cannot seem to complete and that mission has been headed by world-class soccer player Cristiano Ronaldo (Real Madrid). Renaldo is now 32 years old, and his age is showing. He can't score in the manner and frequency he used to. Portugal took the 2016 European Championship by surprising France in the final. And that was with Renaldo out due to an early injury.
Along with Renaldo, Portugal brings a team to the pitch that is talented and experienced. Included is midfielder Joao Moutinho, who possesses sound passing skills, and defender Pepe, who loves to play a physical game. New to the team is attacker Andre Silva. He'll be a good counterpart to Renaldo.
Coach Fernando Santos has put together a disciplined squad for this World Cup. They will grind their way towards their ultimate goal. Santos, who has been working with the squad since 2014, focuses first on creating a very tough defensive strategy that can open up the field for his attackers. This should help Renaldo.
Spain +600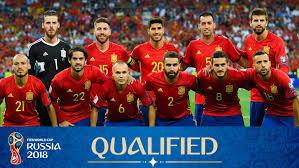 The team has experience and skill and some much-needed optimism, which is related to having replaced manager Vicente del Bosque with Julen Lopetegui. There's definitely good energy on this club and some fine talent. Alvaro Morata (Chelsea) has an opportunity to be the striker for Spain. Diego Costa, another fine and experienced player, will challenge him for that spot. Andres Iniesta (Barcelona), who scored the only goal in the 2010 World Cup final to give this team the crown, is back. He is, however, 34 years old.
Along with bringing a whole lot of fine midfielders and forwards to the pitch, there is the rock-solid Sergio Ramos and Gerard Pique in defense. Goalkeeper David De Gea had a 3-0 shutout versus Italy in the European qualifier.
Spain failed to defend their World Cup crown in 2014 and their European championship in 2016. Manager Lopetegui was a breath of fresh air for this club. In qualifying, his team was 9-0-1. They will be dangerous in this group and, we project, in the knockout round.
Morocco +50000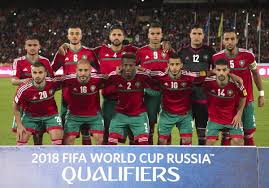 The Morocco club is a longshot, especially in this group. But they will try to make the most of this World Cup, an event they have not qualified for in 20 years. There is some fine, young talent on this club. Included are midfielders Hakim Ziyech (Ajax ) and Younes Belhanda (Galatasaray). Also on board is attacking midfielder Hakim Ziyech (Ajax), who's found peace with coach Herve Renard after an ongoing dispute.
Midfielder Nabil Dirar (Fenerbahce) is a major force on this young team. He's creative and versatile. Manager Renard likes three things, a fast-paced attack, sound defense, and disciplined play. He's getting those elements from this team. He also has a penchant for doing well with African teams. In 2012, he won the African Cup of Nations with Zambia and in 2015 the Ivory Coast banner. To progress, Morocco has to beat Iran and then give Portugal a run for their money.
Iran +50000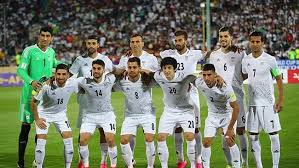 Iran played two qualifying rounds, 18 games total, to get to the 2018 World Cup. They were unbeaten throughout. That means they did not concede a goal in either round, but Iran did end their game with Syria in a 2-2 tie in the final round of play. They were the first team from the continent of Asia to qualify for the 2018 World Cup, notching a spot by beating Uzbekistan 2-0.
Although playing in their fifth World Cup, this is the first time that this team has qualified for back-to-back events. In 2014, they did not win a game. Their key player in this tournament is 22-year-old forward Sardar Azmoun (Rubin Kazan). In international play, he's tallied 22 goals and was a huge threat to score in the 2015 Asian Cup.
Manager Carlos Queiroz, who coached this team in the 2014 World Cup, is back. He is determined to get out of and into the Knockout Round. The veteran coach from Portugal has rebuilt the 2014 team, and, he believes, greatly improved it. If they beat Morocco in their initial game, they could grind into the next round.
Our 2018 World Cup Group B Preview Final Word
In our Our 2018 World Cup Group B Preview, we're projecting Spain will take the top spot. There's just too much of everything on that team for them not to do so. Portugal is a logical second choice, but Morocco or Iran may have something to say about that. Our series on group play continues, and we are also creating other World Cup articles on soccer betting and historic World Cup moments.
Our Group B World Cup Picks: Spain first and Portugal second.