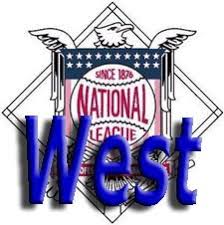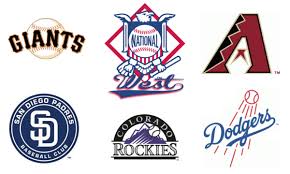 The NL West is loaded with some fine teams, including last season's NL Champions, the Los Angeles Dodgers. Our NL West 2018 MLB preview anticipates that as they did last season, the Arizona Diamondbacks will have a shot at the playoffs. So too may the Colorado Rockies. We anticipate that the San Diego Padres will continue to struggle and the San Francisco Giants will be out of the playoff mix. Here's a quick look at each team. For an in-depth look at each NL West club, please click on the appropriate link.
The Arizona Diamondbacks come into this season with a fine pitching staff and a powerful group of hitters. Former Red Sox bench coach Torey Lovullo comes in to manage this season. GM Mike Hazen brought in a lot of new talent last year, and it's expected with Lovullo that Arizona will continue to develop and recruit new talent. Last season, the pitching staff held opponent run totals down, while the offense jacked up Diamondback numbers. You can expect the same this season.
The Rockies starters could be stronger, but their bullpen is impressive, as it features closer Wade Davis. Davis is one of the best in the game. He comes to Colorado from the Cubs. What they lack in starting pitching, they make up in batting, as this club can generate hits and runs. They were ranked as one of the best in the majors in batting average, RBI, and OB%/ Plus, they ranked first in fielding. Manager Bud Black is one of the best in the majors. He's an excellent game strategist, does a fine job in working with young and veteran talent, and understands players' needs
The Dodgers have one lf the best rotations and bullpens in MLB. They finished last season second in ERA and opponent on-base percentage. They were first in the NL in strikeouts. Clayton Kershaw, Rich Hill, Alex Wood, and Kenta Maeda are all quality starters. Each is capable of double-digit wins. LA's offense is not as impressive as their pitching, but it's certainly good enough to win. Manager Dave Roberts is smart, popular, and knowledgeable.
Last season, Padres pitching and hitting ranked in the lower end of MLB. The team does have some quality relievers, that includes closer Brad Hand and hold specialist Kirby Yates. This year, San Diego will most likely finish last in the division. However, manager Andy Green and GM A.J. Preller won't be going anywhere, as both have had their contracts extended. Green to 2021 and Preller to 2022. That means that ownership is dedicated to creating stability within the franchise in order to rebuild. The Padres have a good farm system and Green is considered to be the right guy to handle a young, talented, and developing roster.
From 2010 to 2014 the San Francisco Giants won three World Series. They were, to put it simply, a feared contender. They still need to do some work to get back to those days when they always seemed to be in the playoff mix. They have some talent but not enough to sustain them over a long season and in such a tough division. Manager Bruce Bochy is a top veteran and future Hall of Famer. He's proficient in just about every aspect of the job, but his health issues, which include three heart operations in three years, could mean an early end to his contract, which goes to 2019. GM Bobby Evans and executive vice-president Brian Sabean will need to work some deals to the point where the Giants will be competitive.
NL West 2018 MLB Preview: Predicted Finish
Here's our prediction for the order of finish in the division. Our NL West 2018 MLB preview sees possibly three teams from this division making the playoffs. We expect the San Diego Padres and San Francisco Giants to miss the postseason. To read our NL Central preview click here, while you can access our NL East previews here.