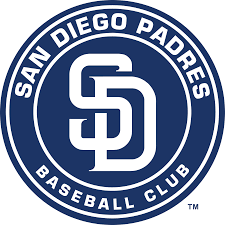 Over the past five seasons, the San Diego Padres (71-91) have not won more than 77 games and never finished higher than third in the NL West. In the offseason, they attempted to sign Shoehei Ohtani, the hottest pitcher from Japan, but that did not work out. This is a team in search of a starting rotation and an offense. Our San Diego Padres 2018 preview sees this team as desperately needing to rebuild. There is some hope for the Padres. Their minor league teams are loaded with some exciting and talented prospects. However, how much of a difference they can make this year is questionable.
Pitching
Despite pitching problems, which included a team ERA of 4.67 (22nd), the Padre hurlers had a respectable opponent OB% of .259 (16th) and their relievers notched 45 saves (tied 6th). The rotation is problematic, while there is certainly some talent in the relief ranks, this is still a thin unit.
Starters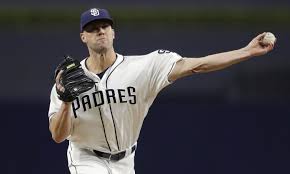 Lefty Clayton Richard (8-5 W/L, 4.79 ERA, 6.9 K/9) is the designated ace, and that is a problem. The 34-year-old vet, who led the NL in losses with 15 and hits allowed (240 over 197 innings), would be a fine fourth or fifth man in the rotation. The rotation then offers three right-handed hurlers, Dinelson Lamet (7-8 W/L, 4.57 ERA, 10.9 K/9), Luis Perdomo (8-11 W/L, 4.67 ERA, 6.5 K/9), and Colin Rea. Lamet joined the rotation last May as a rookie and proved to be quite able with two solid pitches, a fastball and slider. However, he has issues with his changeup and control and has a tough time against lefties. Perdomo also has difficulties retiring left-handed batters and his control issues are considerable. Rae did not pitch last season due to injuries. Robin Erlin, a lefty, will attempt to come back from Tommy John surgery this season. He also did not toss one pitch last season.
Relievers
As noted this group is thin, but they do have two quality arms. Brad Hand (2.16 ERA, 21 SVs, 11.8 K/9), who took on the closer role in July, managed to notch 19 saves in 27 appearances. Kirby Yates (4-5 W/L, 3.97 ERA, 14.0 K/9) starts his fifth MLB season having recorded 20 holds in 62 games and 57 innings.
Everyday Players
Hitting is a major problem for this team. In 2017, they were 30th in batting average (.234), on-base percentage (.299), RBI (576), and runs (604). Things don't get much better when you consider other offensive categories such as slugging percentage (.393/28th), OPS (.692/29th), and total bases (2,107/29th). The Padres highlights on offense include 89 stolen bases (tied 13th) and 189 homeruns (22nd). On defense, they were 27th in fielding (.981), but they were tied for first in double plays with 177.
Hitting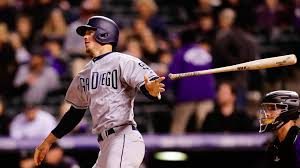 The top of the batting order features centerfielder Manuel Margot (.263 BA, 39 RBI, 13 HRs), who has decent bases-stealing skills, as he took 17 last season, but he has a tough time getting on base. First baseman Wil Myers (.243 BA, 74 RBI, 30 HRs), second in the lineup, smacked over 60 extra-base hits, which totaled 30 homeruns, 29 doubles, and three triples. Third in the order is third baseman Chase Headley (.273 BA, 61 RBI, 12 HRs), who comes back to the Padres after an unsuccessful run with the Yankees. He will attempt to drive his numbers up. Jose Pirela (.288 BA, 40 RBI, 10 HRs) bats fourth. Between Triple-A and the Padres last season, he hit 23 round trippers and knocked in 82 runs.
Second baseman Yangervis Solarte (.255 BA, 64 RBI, 18 HRs), who bats fifth. continues to increase his homerun totals each season, while the sixth batter, right fielder Hunter Renfroe (.231 BA, 58 RBI, 26 HRs), needs to cut back on his strikeouts. Shortstop Freddy Galvis (.255 BA, 61 RBI, 12 HRs), who proved to be durable and productive for the Phillies last season, bats eighth, and catcher Austin Hedges (.214 BA, 55 RBI, 18 HRs) will try to increase his average.
Defense
Despite his hitting issues, Hedges is a top-notch backstop. He's got great framing skills, is agile, and offers a strong and accurate arm. At first base, Meyers brings premium defensive skills, while the skilled but aging Headley will occupy third. In the middle, Galvis will offer skilled play, and the versatile Solarte should prove to be an able second baseman. If Headley is traded at some point, Solarte may move to third. The outfield is young, but talented. Margot proved to be sound in center, while Renfroe displayed a strong and accurate arm in right. In left, four-year vet Pirela is dependable.
Management and Front Office
Manager Andy Green and GM A.J. Preller have both had their contracts extended. Green to 2021 and Preller to 2022. That means that ownership is dedicated to creating stability within the organization in order to rebuild. The Padres have a good farm system and Green is considered to be the right guy to handle a young and developing roster.
San Diego Padres 2018 Preview: Final Word
It will be three to four years before the team's rebuilding efforts pay off. This young team will go through a lot of growing pains this season and the next. But they could be competitive by 2020. Our San Diego Padres 2018 preview projects a last-place NL West finish this season.
Projected Finish: 5th NL West, Record: 71-91