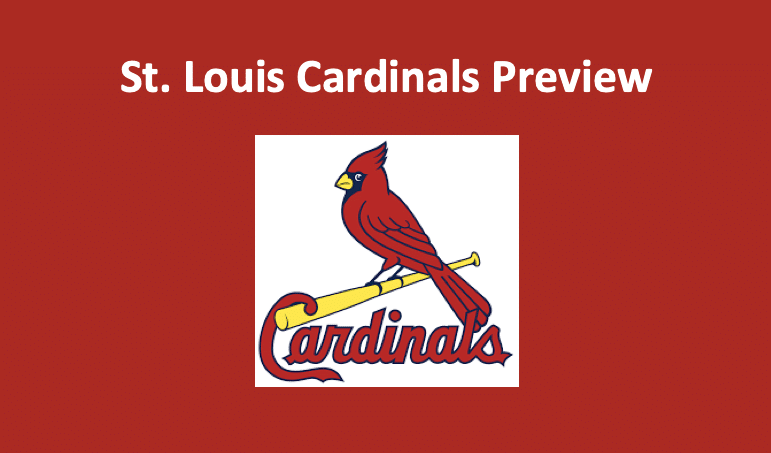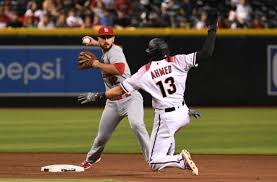 Our St Louis Cardinals Preview looks at whether the Cards can finish atop the National League Central for a second straight season. In 2019, the team finished fourth among all National League ball clubs with a 91-71 record. However, we have to wonder if this ball club can still compete in this division? After all, the Milwaukee Brewers look very sound, and the Atlanta Braves are young and have potential. Our 2020 St Louis Cardinals preview examines how this team will fare in a division that saw other clubs make significant improvements over the offseason.
St Louis Cardinals Preview 2020 – Rotation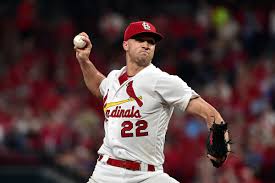 Last season, our St Louis Cardinals Preview 2020 observes, St Louis' starting pitchers combined for a 56-46 record. The club will return four of their five starters, three of whom won more contests than they lost. Jack Flaherty, Miles Mikolas, Dakota Hudson, and Adam Wainwright will all be back in 2020. In the new season, the 23-year-old Flaherty headlines the rotation. Last year he led all of St Louis' starters in both ERA and WHIP. Flaherty finished 2019 with a 2.75 ERA and a 0.968 WHIP while going 11-8 over his 33 starts. Hudson and Wainwright also had decent seasons last year. Hudson led the club in wins with a 16-7 record while maintaining a 3.35 ERA. Wainwright's stat line was less impressive than his teammates' although he still finished the season with a .583 win-percentage. The right-hander went 14-10 with an ERA of 4.19 and a WHIP of 1.427. Wainwright will likely slot into the fourth spot of the Cards' rotation this season.
Bottom of the Rotation
The last returning starter, Mikolas, struggled last season. He led St Louis in losses, dropping 14 of his 32 starts. Mikolas ended 2019 with a 4.16 ERA while allowing an average of 1.223 walks and hits per inning. The Cards will look for a better performance from the 30-year-old. The fifth member of St. Louis' rotation will likely be Kwang-Hyun Kim, who has spent his entire professional career in the Korean Baseball Organization. While he has had a solid 12-year tenure overseas, it remains to be seen how his game will translate to the MLB. Last season, he put together a 17-6 record with an ERA of 2.51
St Louis Cardinals Preview 2020 – Bullpen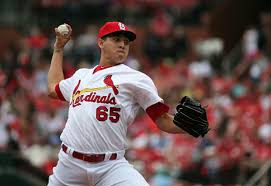 Our St Louis Cardinals Preview 2020 notes that the weakest area of the Cards' lineup will likely be their bullpen, although they should be solid enough, if not better than average. Carols Martinez led the club in saves last season with 24. He returns after posting a 3.17 ERA. He will be a candidate for the closer role again in 2020. Along with Martinez, Giovanny Gallegos, Ryan Helsley, and Andrew Miller will see plenty of time on the mound. Gallegos was arguably St Louis' top reliever last season. In his 74.0 innings pitched he had a 0.811 WHIP and a 2.31 ERA. He will likely see increased usage this season.
Helsley is coming off of a very solid rookie campaign where he saw action in 24 games. The right-hander allowed 12 earned runs over the 36.2 innings he pitched. Helsley will look to build off of his solid rookie season. Miller, while elite for a good portion of his career, has fallen off over the past two seasons. In 2019, the southpaw appeared in 73 games, more than any other Cardinals' reliever. He struggled at times, as indicated by his 4.45 ERA. At the age of 34, Miller looks to be past his prime and is unlikely to return to elite form. Despite this, he projects to see plenty of time on the mound in 2020.
Cardinals – Everyday Players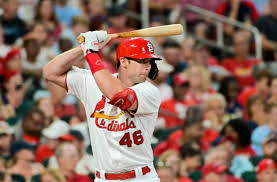 St. Louis will also return most of their position players from last season. They have a very solid batting order from top to bottom. Paul Goldschmidt finished his first season as a Cardinal with a .821 OPS while leading his club in home runs. To go along with his 34 homers, he drove in a team leading 97 RBI. Our St Louis Cardinals Preview 2020 notes that Goldschmidt remains one of the top first basemen in the National League and should be counted on to put together another very solid season. Kolten Wong, Paul DeJong, and Dexter Fowler will all return as well.
Long time Cardinal Yadier Molina will continue to man home plate for his club. Despite starting his age-37 season, Molina is coming off of a solid 2019 campaign. He finished last season with a .711 OPS and a .270 batting average. He looks to be an upper-tier catcher in terms of his offensive abilities, and brings a veteran's presence to one of the more intricate positions in the game.
St Louis – Rounding Out the Roster
24-year-old Tommy Edman could see some more playing time in 2020. During his rookie season, Edman suited up for 92 games. He had a .304 batting average and a .500 slugging percentage over 326 at bats.
One hole that the Cards' will look to fill in their lineup, according to our St Louis Cardinals Preview 2020, will be left field. Marcell Ozuna was a cornerstone for St Louis during his two-season tenure with the ball club. They will look for Tyler O'Neill to step up and replace the departed left-fielder. O'Neill enters his third Major League season. He has seen action in 121 games over the past two seasons while hitting .262 and maintaining a .723 OPS. Look for both Edman and O'Neill to pick up their games in 2020.
St Louis Cardinals Preview 2020 – Prediction
Our St Louis Cardinals Preview 2020 expects the club to compete for a postseason position once again this season. They have a fairly decent pitching staff as well a great batting order from top to bottom. While they look to be a solid club on paper, the NL Central will be competitive this year and the Cards are bound to run into some roadblocks. Despite this, look for St Louis to be in the running for a playoff position in October.
St. Louis Cardinals – 3rd in the NL Central (87-75)