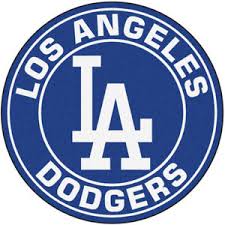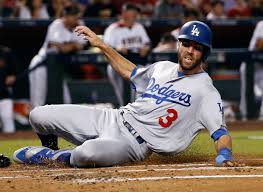 The Los Angeles Dodgers (104-58) posted the best record in MLB last season and made it to game seven of the World Series where they lost to the Houston Astros. The Dodgers now have the highest payroll in all of baseball. Still, they are a team that is, despite their success, seen as being a type of failure. Los Angeles, despite making the playoffs 11 times in the last 23 years, have not won a series since 1988. Our Los Angeles Dodgers 2018 preview anticipates this team will certainly be extremely competitive as they have been for numerous past seasons. Here's how we see this team performing in the NL West.
Pitching
It all starts with the pitching and the Dodgers have one of the best rotations and bullpens in the majors. Along with being first in wins, they were second in opponent on-base percentage (.228) and ERA (3.38). They were first in the NL in strikeouts and their staff gave up the fewest walks. Their 51 saves secured them third in MLB.
Starters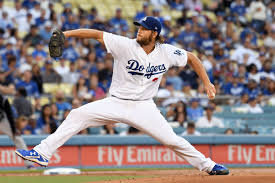 Lefty Clayton Kershaw (18-4 W/L, 2.31 ERA, 10.4 K/9) posted the best ERA in the majors last season. The Dodger ace has an almost impossible to hit curve, a 93-mph fastball, and a slider that completely fools batters. Second starter Rich Hill (12-8 W/L, 3.32 ERA, 11.0 K/9) who is the second of three lefties in the rotation, was a reliever until 2015. Since coming back into the rotation, he's gone 26-14.
Third on the mound is the final left-handed hurler Alex Wood (16-3 W/L, 2.72 ERA, 8.9 K/9) His breaking ball is tough for batters to track. Fourth is righty Kenta Maeda (13-6 W/L, 4.22 ERA, 9.4 K/9) Meada, who is in his third MLB season, has a two-year record of 29-17. The man in the rotation is Hyun-Jin Ryu (5-9 W/L, 3.77 ERA, 8.2 K/9) who came back from nagging injuries that have hampered him over the past few seasons.
Relievers
In three of his last four seasons, Kenley Jansen (1.32 ERA, 41 SVs, 14.4 K/9) has record 40-plus saves, including 41 in 2017. In each of the past two seasons, Pedro Baez (3-6 W/L, 2.95 ERA, 9.0 K/9) has notched 23 holds while appearing in 139 games. Scott Alexander (5-4 W/L, 2.48 ERA, 7.7 K/9) pitched 15 consecutive innings last season.
Everyday Players
This is not a team with great hitting. It's true that in many categories they were in the top third or quarter of all teams. However, their team batting average of .249 earned them a ranking of 21st, while they were tied for 18th in stolen bases (77) and 12th in RBI (730). Their 221 homeruns ranked them 11th. The team's top rankings were in slugging percentage where they were eighth at .437 and on-base percentage where they came in sixth at .334.
Hitting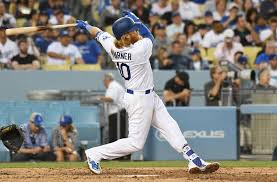 Last season, centerfielder Chris Taylor (.288 BA, 72 RBI, 21 HRs), the top of the order, hit 100 points better and had twice as many homers on the road than he did at home. Second is shortstop Corey Seager (.295 BA, 77 RBI, 22 HRs). He offers consistency, speed, and power. Third is third baseman Justin Turner (.322 BA, 71 RBI, 21 HRs) who walked 59 times last season and struck out a mere 56. In his rookie season last year, first baseman Cody Bellinger (.267 BA, 97 RBI, 39 HRs) proved to be the real thing, finishing tied for sixth in homers and 10th in slugging percentage (.581). Bellinger bats fourth.
After putting up disappointing numbers for two years, Yasiel Puig (.263 BA, 74 RBI, 28 HRs), who plays right field, had a breakthrough season at the plate. The sixth batter in the order, left fielder Matt Kemp (.276 BA, 64 RBI, 19 HRs), is an aging vet who will probably split his duties with another player. Catcher Austin Barnes (.289 BA, 38 RBI, 8 HRs) and second baseman Logan Forsythe (.224 BA, 36 RBI, 6 HRs) round out the batting order. Neither proved to be much of a threat last season. However, Forsythe did have an off-season at the plate. He could rebound in 2018.
Defense
First baseman Bellinger is a better-than-average fielder with some refined skills, while at third, Turner is a solid fielder. At short, Seager offers fine defensive chops. Second baseman Forsythe is also an excellent field. Finally, Barnes is an exceptionally reliable catcher. In 438 innings last season, he made just three errors and has only three passed balls. In the outfield, Turner is a speedy and versatile defender. In right, Puig has a powerful and accurate arm and fine tracking skills. He's a Gold Glove caliber fielder. In left, Kemp is a liability.
Management and Front Office
Manager Dave Roberts has certainly proved himself as a manager. Roberts, who stole that base in the Red Sox/Yankees series that's credited with bringing the Sox back from the brink of elimination in game four of the 2004 ALCS, has an amazing rapport with players and a keen grasp of analytics. He's one of the smartest skippers in MLB. The front office is exceptionally efficient and includes a high-power staff. GM Farhan Zaidi and President of Baseball Operations Andrew Friedman make for an exceptional baseball combo.
Los Angeles Dodgers 2018 Preview: Final Word
We can put it pretty simply. The Dodgers have one of the best pitching staffs in baseball, a smart coach who knows how to work with his players and deal with developing situations, and some good hitters. Our Los Angeles Dodgers 2018 preview recognizes that this is certainly the best team in the NL West, but they still have to perform as expected and win the division.
Projected Finish: 1st NL West, Record: 100-62