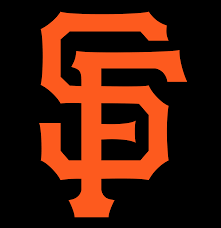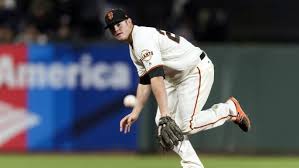 In 2017, the San Francisco Giants (64-98) finished in fifth place in the NL West, 40 games behind the first-place Los Angeles Dodgers. It was not that long ago, from 2010 to 2014 when San Francisco won three World Series, that this team was a National League powerhouse. In 2015, they won 84 games and did not make the playoffs, but in 2016, the club won 87 games and were playoff bound as a wild card. Then last season, the Giants lost 23 more games than they did in the previous season. Can they recover this year? Our San Francisco Giants 2018 preview envisions this team struggling in a division that includes three very competitive teams.
Pitching
Although the team's ERA was not bad, 4.50 (16th), their opponent on-base percentage was .268, ranking them 27th. They were tied for 29th in wins with 64 and tied for 27th in saves with 32. This is a thin rotation and bullpen.
Starters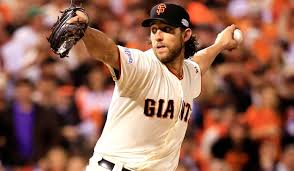 Lefty Madison Bumgarner (4-9 W/L, 3.32 ERA, 8.2 K/9) tops the rotation. In 2017, he did not get his first win until July 25. Often a Cy Young contender, Bumgarner uses an effective fastball/cutter combo and then intersperses his pitch selection with changeups and curves. Righty Johnny Cueto (8-8 W/L, 4.52 ERA, 8.3 K/9) struggled last season. He does have a solid collection of pitches. Third in the rotation is workhorse Jeff Samardzja (9-15 W/L, 4.42 ERA, 8.9 K/9). He features an effective curveball and sound cutter. Lefty Ty Blach (8-12 W/L, 4.78 ERA, 4.0 K/9) will attempt to get back on track, while fifth-starter, righty Chris Stratton (4-4 W/L, 3.68 ERA, 7.8 K/9), who became less and less effective as the 2017 season went on, needs to upgrade his stamina.
Relievers
Mark Melancon (.4.50 ERA, 11 SVs, 8.7 K/9) started his four-year, $62-million contract with the Giants on shaky ground. He battled injuries and pitched only 30 innings. He must be healthy and effective this year. Sam Dyson (.6.09 ERA, 14 SVs, 5.6 K/9) also served in the closer spot, and struggled despite leading the team in saves. Hunter Strickland's (4-3 W/L, 2.64 ERA, 8.5 K/9) 21 holds was tops for the Giants, as right-handed batters hit just .203 against him.
Everyday Players
The club is certainly below average when it comes to hitting. Last season, the Giants were ranked 23rd in batting average at .249, 30th in homeruns with 128, and 29th in RBI with 612. In just about every offensive category, they were either 29th or 30th. San Francisco, which was tied for 27th in DPs, was ninth in fielding with a .985 mark.
Hitting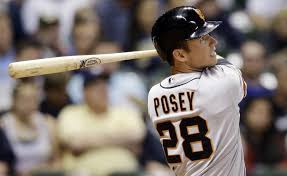 Centerfielder Gorkys Hernandez (.327 BA, 22 RBI, 0 HRs) struggled at the plate last season. He'll assume the leadoff position for the start of the season. Second is Joe Panik (.288 BA, 53 RBI, 10 HRs), the second baseman, who batted .375 from September 1 forward. Third at the plate is third baseman Evan Longoria (.261 BA, 86 RBI, 20 HRs). In his first decade in the majors, he's hit at least 20 homers a season except during an injury-shortened 2012 season. Catcher Buster Posey (.320 BA, 67 RBI, 12 HRs), who's fourth, is a hit machine, while Brandon Belt (.241 BA, 51 RBI, 18 HRs), fifth in the batting order, is an able extra-base hitter.
Right fielder Hunter Pence (.260 BA, 67 RBI, 13 HRs), in the sixth spot, needs to upgrade his batting average, while shortstop Brandon Crawford (.253 BA, 77 RBI, 14 HRs) returns after leading the Giants in doubles (34) and RBI (77). Left fielder Jarrett Parker (.247 BA, 23 RBI, 4 HRs) loved home cooking, as he batted .306 in San Francisco, but on the road hit just .162.
Defense
In center, Hernandez is noted for being effective and dependable, while in right, Pence has slowed down considerably. Parker is questionable in left and may be a placeholder for some promising prospects. Catcher Posey, now in his 30s, is still a premium player. He rates above average in all areas, including handling of the pitching staff, framing, blocking, and throwing. Longoria comes over in a trade with the Rays. He's extremely solid in the field and a great clubhouse presence. Belt plays a good first, while Panik is sound at second, sporting a fine glove. At short, Crawford offers excellent range, top glove skills, and a strong and accurate arm. He's a quality defender.
Management and Front Office
Manager Bruce Bochy is a top veteran and future Hall of Famer. He's proficient in just about every aspect of the job, but his health issues, which include three heart operations in three years, could mean an early end to his contract, which goes to 2019. Plus, Bochy is under pressure and scrutiny to turn things around. GM Bobby Evans and executive vice-president Brian Sabean will need to work some deals to improve this team to the point where they'll be competitive.
San Francisco Giants 2018 Preview: Final Word
This is a team that really needs to find stability in terms of its pitching staff. At the same thme, the Giants need to put some life into their bats. They should win a few more games than they did last season, but we do not expect them to finish in the money. Our San Francisco Giants 2018 preview anticipates this team finishing fourth in the NL West.
Projected Finish: 4th NL West, Record: 71-91