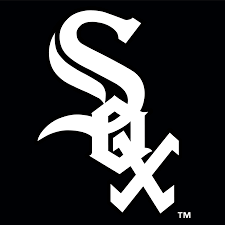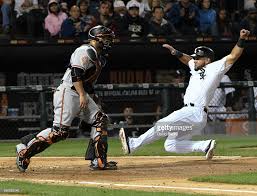 Over the past five seasons, the AL Central Chicago White Sox (67-95) have not posted a winning season. Their best mark was in 2016 when they won 78 games. Last season, they ended up 35 games behind first-place Cleveland. Our Chicago White Sox 2018 preview sees this team as going through a slow but steady rebuilding process that involves utilizing their farm system as well as making some smart trades. Just exactly when the White Sox will turn it around is hard to say, but it won't be this season.
Pitching
The White Sox are in the bottom tier of just about every major pitching stat that exists. They ended up 30th in saves with 25, 27th in wins with 67, and 25th in ERA with a 4.78 mark. Their opponent batting average was just that, average, as they were 14th at .254. The starters are for the most part young and inconsistent, while the closing situation is less than desirable.
Starters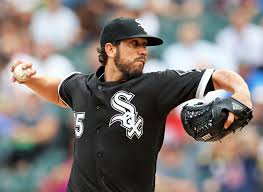 The entire Chicago rotation is made up of righties. Veteran James Shields (5-7 W/L, 5.23 ERA, 7.9 K/9) is the number one starter. He has struggled for the past two seasons and needs to get back on the winning track again. Chances are rookie Lucas Giolito (3-3 W/L, 2.38 ERA, 6.8 K/9), who was called up last August, will be in the second spot. Talented youngster Reynaldo Lopez (3-3 W/L, 4.72 ERA, 5.7 K/9) will be given a chance to impress. In 22 Triple-A starts in 2017, he averaged 9.7 Ks for every nine innings. Carson Fulmer (3-1 W/L, 3.86 ERA, 7.3 K/9) and Dylan Covey (0-7 W/L, 7.71 ERA, 5.3 K/9) look to settle into the fourth and fifth positions.
Relievers
Closer Joakim Soria (3.70 ERA, 1 SVs, 10.3 K/9) has had a solid 10-year career, but his efficacy has fallen off during the past two seasons. Over the last three years, he's managed just 27 saves. There's good news in that lefty Luis Avilan (2-3 W/L, 2.93 ERA, 10.2 K/9) has performed well. Righty Nate Jones (1-0 W/L, 2.31 ERA, 11.6 K/9) would like to get back to the form he showed in 2016 when he held batters to a .190 average.
Everyday Players
The team batting average of .256 was 15th in the majors. They were 24th in RBI (670), tied for 24th in homers (186), and 25th in OB% (.314). One good stat is their LOB total, which was 1,055 (6th); however, that stat is so good because the team's on base percentage is so low. In the field, they're ranked 29th with a .981 mark. They do have a good DP combo, which made 157 twin killings (9th).
Hitting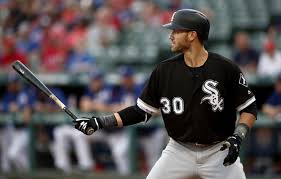 The batting order includes two fine performers in the three and four spots, first baseman Jose Abreu (.304 BA, 102 RBI, 33 HRs) and right fielder Avisail Garcia (.330 BA, 80 RBI, 18 HRs). Speedster Charlie Tilson, who plays center, leads off, while second baseman Yoan Moncada (.231 BA, 22 RBI, 8 HRs) looks to be in the number two spot. He needs to cut back on his strikeouts. Catcher Welington Castillo (.282 BA, 53 RBI, 20 HRs) has solid power.
Batting sixth is DH Nicky Delmonico (.262 BA, 23 RBI, 9 HRs). He came up from the minors last August and reached base in 13 straight games. The last three batters are Tim Anderson (.257 BA, 56 RBI, 17 HRs), Leury Garcia (.270 BA, 33 RBI, 9 HRs), and Yolmer Sanchez (.267 BA, 59 RBI, 12 HRs).
Defense
Anderson led the majors for errors by a shortstop with 28, while, on the opposite end of the fielding spectrum, third baseman Sanchez proved to be sound on defense. In 2017, Leury Garcia played five different positions and made just four errors. Besides utility man Leury Garcia, the outfield is adequate at best. Catcher Castillo joins the Sox this season, and he should be a good addition. In the past few years, his framing and pitcher management skills have improved greatly.
Management and Front Office
GM Rick Hahn is slowly but steadily building a team. The White Sox are young and many of the new guys have shown promise. Their minor league guys are developing nicely. Manager Rick Renteria does well, considering his team's limitations. Players and fans like him a lot. The bilingual manager has a fine rapport with players, and his coaches do a good job.
Chicago White Sox 2018 Preview: Final Word
The White Sox will show some promise this season, but they will also have a difficult time competing with the Indians. The Sox certainly have some decent hitters who will battle at the plate. The pitching staff is the weak link here. Their closing situation is a primary concern. We expect to see Chicago bringing up some starters from the minors, giving the young guns a shot. In the end, our Chicago White Sox 2018 preview sees this South Side team posting another losing mark and finishing well behind Cleveland.
Projected Finish: 4th AL Central, Record: 68-94