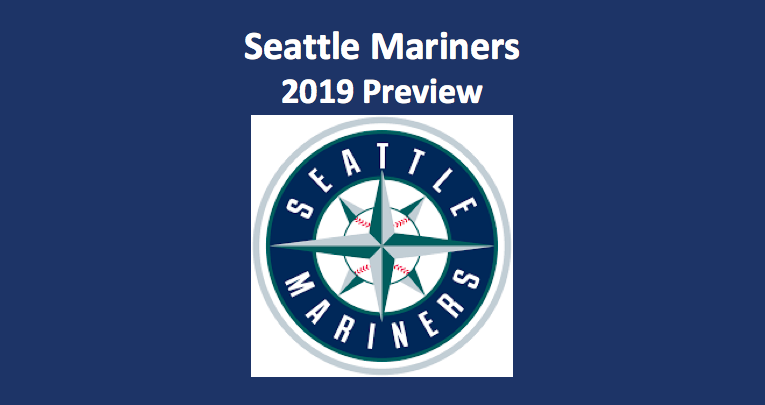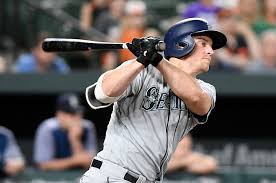 Our 2019 Seattle Mariners preview notes that this team has not been to the postseason in 18 years. The Seattle Mariners (89-73) often seem to show promise and tend to be competitive up until the midway part of the season, and then they fade away. In three of their past five seasons, they have posted winning records. However, in those three winning seasons, they have not won more than 89 games. One thing that the Mariners need is stability. One thing we don't expect them to have is stability. This team is not going to have smooth sailing in the AL West. Our 2019 Seattle Mariners preview finds that they will be overmatched by the Houston Astros, Oakland Athletics, and Los Angeles Angels.
Pitching
The Mariner pitching staff soared in one major category, saves. They recorded 60, which was tops in MLB baseball last season. The AL average was 42. Relief ERA was 3.76, while the ERA for Mariner starters came in at 4.35. Both were a bit better than the league average. The combined ERA for all Seattle pitchers for 2018 was 4.13. Opponent batting average was .252, which was 20th in MLB. The 89 wins ranked 12th in the majors. Seattle did trade their top pitcher, James Paxton, to the Yankees for three prospects. Two of those players, lefty Justus Sheffield and right-hander Erik Swanson, could make their way into the rotation by midseason.
Starters
For opening day and the first few months of the season, our Seattle Mariners preview sees the rotation as something like this. The top spot may go to lefty Yusel Kikuchi. Kikuchi, who comes from Japan, will play his first MLB season this year. He possesses four quality pitches, throws consistently in the mid-90s, and is a better-than-average pitcher. However, in eight seasons in Japan, he has only surpassed the 150-inning mark twice. Durability could be a concern. Mike Leake (10-10 W/L, 4.36 ERA, 1.30 WHIP) should follow, despite his low swinging strike rate. Leake is usually good for 30 starts and rarely walks anyone.
Lefty Marco Gonzales (13-9 W/L, 4.00 ERA, 1.22 WHIP) will likely take the third spot. Gonzales has added an effective cutter that he consistently throws for strikes. Although Felix Hernandez (8-12 W/L, 5.55 ERA, 1.40 WHIP) has pitched opening day for 10 straight seasons, we expect that will change this year. Look for the aging veteran, who can no longer throw 90 mph, to move down in the rotation. Hernandez is definitely in decline. The final starting position should be occupied by lefthander Wade LeBlance (9-5 W/L, 3.72 ERA, 1.18 WHIP). In 2018, his 10th season, the accurate strike-thrower pitched a career high 162 innings.
Relievers
Remember that we said the major highlight for this team in terms of pitching last season was their 60 saves. In the offseason, the Mariners gutted their bullpen, trading away the relievers who in 2018 accounted for 59 saves, 68 holds, 226 appearances, and 212 innings. In one of their trades, they managed to snare 15-year vet Anthony Swarzak (0-2 W/L, 6.16 ERA, 4 SVs). Swarzak is expected to be the closer even though he's notched a total of 14 saves over the course of his career. Six of those have been in the bigs. His stuff is modest.
Shawn Armstrong comes up from Triple-A to join the team. Last season, he held batters to a .192 average and was good on 15 of 17 saves. Look for him to setup. Dan Altavilla (3-2 W/L, 2.61 ERA, 0.82 WHIP) can throw three-digit heat but there are issues with control. If he can get better command of his fastball and hard slider, Altavilla could close.
Everyday Players
Our Seattle Mariners preview finds that the best part of this team last season offensively was their hitting, as they batted .254 (9th MLB). After that, their offensive stats were average at best. The Mariners tied for 13th in stolen bases (79), tied for 14th in total bases (2,250), were 15th in slugging percentage (.408), and ended up tied for 17th in homeruns (176). Their .314 OP% ranked 19th, while they were 20th in OPS (.722) and 21st in runs (677). Finally, their 644 RBI was good for 23rd.
Hitting
Speedster Mallex Smith (.296 BA, 40 RBI, 2 HRs), who plays center, leads off. Last season, his 40 steals were the second-most in the AL. Right fielder Mitch Haniger (.285 BA, 93 RBI, 26 HRs) bats second, while Jay Bruce (.223 BA, 37 RBI, 9 HRs) looks to DH in the third spot. The reliable Edwin Encarnacion (.246 BA, 107 RBI, 32 HRs) steps up fourth. In each of his last seven seasons, he's had an OPS of .810 or higher. Encarnacion comes to the Mariners from the Indians. Third baseman Kyle Seager (.221 BA, 78 RBI, 22 HRs), who is coming off his worst season at the plate ever, will try to get back in the swing of things. He was hampered last season by a nagging toe injury.
After that, our Seattle Mariners preview sees left fielder Domingo Santana (.265 BA, 20 RBI, 5 HRs) hitting sixth, shortstop J.P. Crawford (.214 BA, 12 RBI, 3 HRs) seventh, and catcher Omar Narvaez (.275 BA, 30 RBI, 9 HRs) eighth. Of those three, Narvaez has proven to be the perhaps the most reliable at the plate. In his last 221 plate appearances with the Chicago White Sox last season he recorded an OPS of .930. Second baseman Dee Gordon (.268 BA, 36 RBI, 4 HRs), who's a solid base stealer, bats last.
Defense
The Mariners ranked 13th in the majors in fielding (.985). They turned 152 double plays (tied 7th). Backstop Narvaez has a good bat, but his skills behind the plate are questionable. Last season, he was ranked second-worst in MLB in pitch framing (minus-142) and third-worst in Runs Saved score (minus-13). Encarnacion is a solid addition at first, while Seager should provide good D at third. Gordon has speed and a decent glove at second, while it's hoped that at short Crawford can live up to his potential.
Smith plays center using a high-speed approach to track down potential hits. In right field, Haniger is a major asset. He tied for the AL lead in outfield assists with a dozen last season. The right fielder has real All-Star potential. Santana should suffice in left.
Management and Front Office
GM Jerry Dipoto is rebuilding the Mariners. When he tried to do so with the Dodgers from 2012-15, he failed, as the player-development system suffered a major downturn. In the three June drafts he's overseen, the GM has been unable to secure a player with true franchise potential. Our Seattle Mariners preview also notes that manager Scott Servais did not handle last season's collapse well. The locker room turned dark and combative. New pitching and hitting coaches join the team. But do they have enough to work with?
2019 Seattle Mariners Preview: Final Word
Our Seattle Mariners preview does not see this team as being the worst in the AL West. But they are also nowhere near the best. The addition of Encarnacion will help the offense, but the starting pitching and relief situations are disconcerting. Plus, the defense is uneven and the offense, overall, questionable. Our 2019 Seattle Mariners preview envisions a fourth-place finish for this baseball club and a losing record.
Projected Finish: 4th AL West, Record: 80–82
LINKS