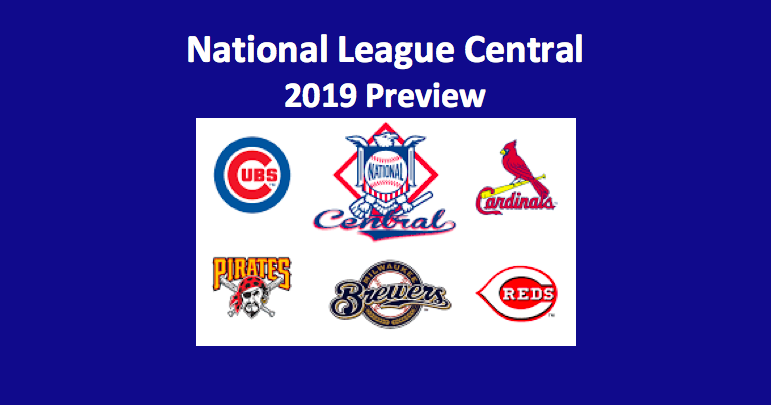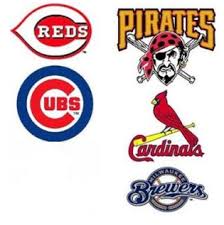 The St. Louis Cardinals are on the uptick, and our 2019 NL Central Preview anticipates them taking down the division. That's despite the fact that both the Milwaukee Brewers and Chicago Cubs come to this season with solid squads capable of being in the playoffs. The Pittsburgh Pirates are talented, but they don't have enough to sustain themselves through the long 162-game season. The bottom of the NL Central will be occupied by the Cincinnati Reds who seem to be making finishing last a tradition.
Read on to discover more about each team and their playoff chances. Plus, make sure you read all of our 2019 NL Central preview. We provide you with in-depth analysis of each team. Every one of our previews evaluates team pitching, hitting, and fielding. We also focus on individual players, including starters, relievers, and every day players. In addition, we consider each team's management and coaching personnel and their recent and not so recent history. We provide 2019 previews of all MLB teams in the National League and American League.
The Cubs come into this season with a solid group of hitters that includes Anthony Rizzo, Javier Baez, Kris Bryant, and Addison Russell. That final name is a surprise, but Russell has been active in spring training despite his legal issues. Chicago offers a fine rotation overall, but Yu Darvish can be unpredictable. Last season, a lot of players on this team disintegrated in the second half of the season. That cannot happen this year or the Cubs will be run over by the Cards and Brew Crew.
Our 2019 NL Central preview finds that this team has a long way to go before it can be successful again. However, with the changes they made in the off-season, Cincy may be on their way. Recent alterations include the hiring of Dave Bell as manager and the addition of some very fine vets. Included in that group are Yasiel Puig (Dodgers), Tanner Roark (Nationals), Alex Wood (Dodgers), and Matt Kemp (Dodgers). Let's see if they can win a few more games in 2019.
The Brewers surprised everyone and took the NL Central last year. Might they do it again? Yes, they might. This group is loaded with hitting and pitching talent. They can easily pop homers and steal bases. There's almost nothing they cannot do. But repeating in this division won't be easy. We expect them to miss the postseason. However, that projection is in no way a sure one.
Our 2019 NL Central preview likes the potential in many of Pittsburgh's starters. But how much of that potential will be achieved? If the starting rotation can find their stride and last through the season, this could be the surprise club in the league. However, the Pirate offense seems to lack potency. A few guys will need to have career years for this team to win more games than it loses. In terms of fielding, the outfield looks good, but can the infield get their act together? There are a whole lot of questions to be answered over 162 games.
With Paul Goldschmidt, a two-way star, now on the Cardinals, this team looks stacked. Along with the pop that Goldschmidt brings with his bat, there is the power-hitting of Marcell Ozuna, Matt Carpenter, and Paul DeJong. Plus, a healthy Carlos Martinez will greatly help the starting rotation. Manager Mike Methany was let go partway through last season, and interim skipper Mike Schildt did so well (41-28), he was given a contract through 2020. Good health will be a great asset this season. We did think this is the team to beat in the Central Division.
2019 NL Central Preview
Projected Order of Finish
St. Louis Cardinals
Chicago Cubs
Milwaukee Brewers
Pittsburgh Pirates
Cincinnati Reds
LINKS