MLB Previews
Arizona Diamondbacks at Los Angeles Dodgers Betting Preview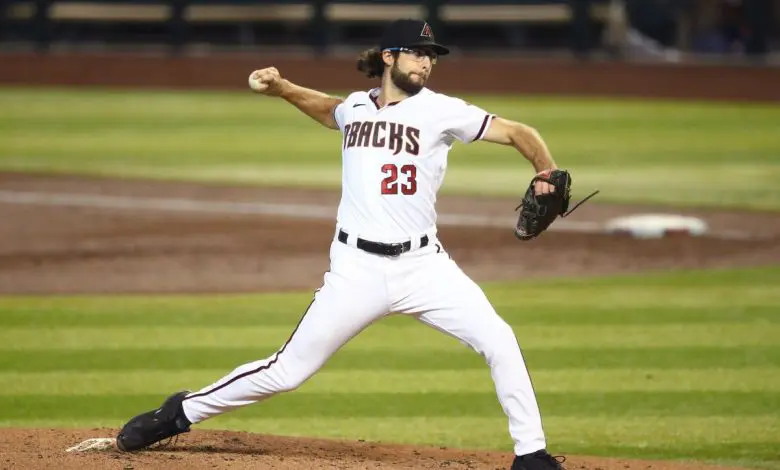 Following several postponements and the already-altered and consolidated MLB season, there are a large number of games every day. Wednesday's massive slate is no different, as it features 28 teams (along with one postponement) and first pitches ranging from 3:10 pm to 9:40 pm ET.
Among the most exciting matchups is a date between the Arizona Diamondbacks and Los Angeles Dodgers. It's one of two nightcap games Wednesday and features two young pitchers in Zac Gallen (25) and Walker Buehler (26).
We're going to take a look at this matchup and offer up a prediction and pick in a spot where the Dodgers come in as a heavy favorite.
Betting Odds & Total
Betting odds: Arizona Diamondbacks (+172) vs. Los Angeles Dodgers (-200)
Total: O/U 8 runs
Pitchers: Zac Gallen (1-0, 2.09 ERA) vs. Walker Buehler (1-0, 4.32 ERA)
*Odds courtesy of FanDuel Sportsbook
While the Diamondbacks enter this game with just a 14-22 mark and a 5-13 road record, the Dodgers have thrived all season, posting a 27-10 record thus far. While Buehler has pitched only 25 innings this season, he's posted 28 strikeouts with an ERA of 4.32.
Buehler's play has been noteworthy, but Gallen has been exceptional to start the year for the D'Backs. The 25-year-old has pitched 43 innings, striking out 47 while giving up just 31 hits and posting an ERA of 2.09. Gallen has racked up at least five strikeouts in each game while never giving up more than two runs.
Offensively, the Dodgers appear to have hit a nice stride, winning three straight and nine of their last 11. Over that span, they've scored five or more runs eight times. The Diamondbacks need to find answers quickly to turn their season around, as they've lost three straight and 11 of 12, with offense being hard to come by.
Prediction & Pick
The main issue for Gallen, and the reason he only has a 1-0 record this year, is due to leads that were either blown or a lack of run support by the Diamondbacks offense. Arizona has won five of the seven games Gallen has pitched this season, with the two losses coming by a score of 5-1 (after giving up one earned run) and 8-7 (two earned runs).
On the flip side, Buehler's 1-0 record doesn't show the team's success when he pitches. The Dodgers are 4-1 in those games, but Buehler didn't pitch long enough to register a win in two of his five outings.
Pitching is the primary focus in this matchup, mainly because Gallen has had success against the Dodgers, even going back to last season. He faced Los Angeles once this season already, striking out nine over six innings and giving up two earned runs. The Diamondbacks won that game, and while I'm not sold on them winning here, the odds are nice, and Gallen will be the primary reason if an upset happens.
The Dodgers will likely be fairly popular, but I'll call for a close game. I'm predicting the D'Backs to cover the spread here and ride the arm of Gallen to snap their losing skid.
Pick: Arizona Diamondbacks +1.5 (-126) and moneyline +172