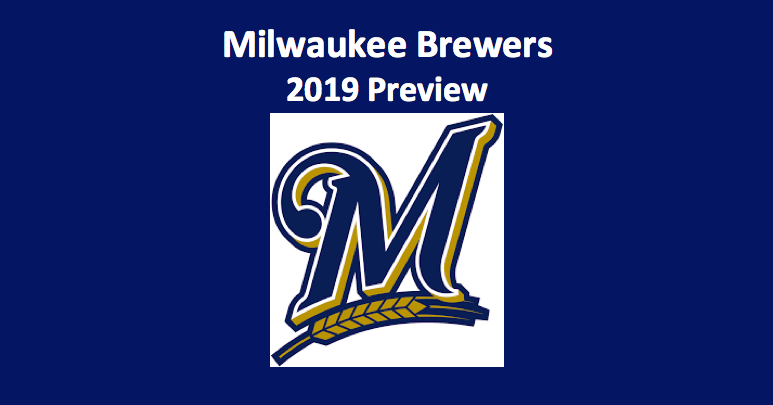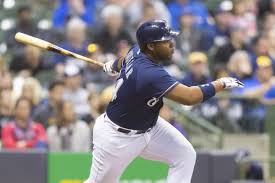 Last season, the Milwaukee Brewers (96-67) finished first in the NL Central. They were the surprise of the league. Our 2019 Milwaukee Brewers preview notes that if they finish first again this season, it will be the first time since 1981-1982 that they've topped their division in back-to-back seasons. The last time this team recorded 96 wins was 2011, which was also the last time they finished first in the Central. This season, we do expect them to be competitive. But the Brewers will be challenged to top the NL Central again, as the Cardinals appear to be ready to compete and the Cubs will also be in the mix. Here's how we see Milwaukee doing in 2019.
Pitching
Overall, Milwaukee pitching was better than average when it came to league stats. The ERA for starters was 3.92 (4.00 NL AVG) and for relievers is was 3.47 (4.08 NL AVG). Opponent batting average against starters came in at .235 (.247), while against relievers it was .230 (.244). The staff also fared well when compared to all of MLB. They were ranked fifth in ERA (3.73), wins (96), and opponent batting average (.233). In saves, they tied for fourth with 49. The league average was 41.
Starters
The Brewer rotation is comprised of righties. The top spot in the rotation goes to Jhoulys Chacin (15-8 W/L, 3.50 ERA, 1.16 WHIP). He uses an effective mix of sliders and fastballs. Chase Anderson (9-8 W/L, 3.93 ERA, 1.19 WHIP) will most likely be second in line. Anderson has to cut down on the number of gopher balls he offers up. Last year he tied for most in the league with 30. Zach Davies (2-7 W/L, 4.77 ERA, 1.33 WHIP), who had an off-year in 2018, will focus on getting back to his old self. Shoulder problems shortened his season to just 13 starts.
Fourth in the rotation is Brandon Woodruff (3-1 W/L, 3.60 ERA, 1.18 WHIP). He comes out of the bullpen, where he served well in 2018, to start. Our Milwaukee Brewers preview notes that it expects Jimmy Nelson to be the fifth starter at some point. He missed 2018 due to shoulder surgery, but should be back at some point in this season. Until then, Corbin Burns (7-0 W/L, 2.61 ERA, 1.00 WHIP) will occupy that spot. He offers an effective fastball/slider combo.
Relievers
The bullpen is strong. Corey Knebel (4-3 W/L, 3.58 ERA, 1.08 WHIP), a righty, is expected to handle the closing duties. He led the team with 16 saves last season as he averaged 14.3 K/9. Knebel offers a 97-98 mph fastball and a tough to see curve. Jeremy Jeffress (8-1 W/L, 1,29 ERA, 0,99 WHIP), also a righty, can also close. He notched 15 saves. His 1.29 ERA was second amongst all relievers. Last season, Jeffress was a first-time All-Star. Plus, the Brewers have the 2018 NL Reliever of the Year, lefty Josh Harder (6-1 W/L, 2.43 ERA, 0.81WHIP). Harder posted 143 strikeouts last season, which was the most for any left-handed reliever. He had 12 saves. Harder brings a mid-90's fastball/slider combo to the mound. This is one of the best and most feared pens in MLB.
Everyday Players
In many ways, the Brewers were average when it came to hitting. However, they excelled in hitting homers (218) and stealing bases (124), finishing fourth in both. The team was 9th in slugging percentage (.424) and OPS (.747). Their on-base percentage (.323) and runs (754) were good for 12th in MLB. Milwaukee's .252 BA was ranked 13th.
Hitting
Our Milwaukee Brewers preview anticipates Lorenzo Cain (.308 BA, 38 RBI, 10 HRs), center fielder, leading off. At the age of 32 last season he hit career-high marks for stolen bases (30) and OBP (.395). Second in the order is the 2018 NL MVP Christian Yelich (.326 BA, 110 RBI, 36 HRs). He was the league-leader in batting average, as well as slugging percentage (.598) and OPS (1.000). Left fielder Ryan Braun (.254 BA, 64 RBI, 20 HRs) hits third and third baseman Travis Shaw (.241 BA, 86 RBI, 32 HRs) fourth. For a fifth season in a row, Braun posted double-digits in stolen bases and homers. Shaw provided power when needed.
The second half of the order includes Jesus Aguilar (.274 BA, 108 RBI, 35 HRs) fifth and Hernan Perez (.253 BA, 29 RBI, 9 HRs) sixth. Aguilar, who was a first-time All-Star, saw his production taper off dramatically in the second half. Perez is a sound contributor. Shortstop Orlando Arcia (.236 BA, 30 RBI, 3 HRs), who found himself traveling between MLB and the minors last season, hit .311 over his last 44 games. Maybe he'll stay up this season? Catcher Manny Pina (.252 BA, 28 RBI, 9 HRs) is noted for his D.
Defense
Fielding was an issue, as the Brewers were 26th in fielding percentage with a .982 mark. They were 12th in double plays pulling off 141. Although the Brewers are not considered to be one of the best defensive team in the majors, there are certainly some solid players in the field. Pina had the ninth-best pop-up rate in the majors, which allowed him to control opponent running games. This is a club with numerous versatile defenders who can play multiple positions. Third baseman Shaw, second baseman Perez, and left fielder Braun are effective in their specified spots but will also be found occupying different positions on the field.
Short will be Arcia's territory. He's not spectacular, but he is solid and certainly better than average. Aguilar is effective at first. In center, Cain is exceptional, as he covers a lot of territory and features a fine glove and arm. Last season, he had a +20 DRS. MVP Yelich does a good job patrolling right.
Management and Front Office
Our Milwaukee Brewers preview notes that GM David Stearns did a fine job last season in making deals before the season began. He was also effective prior to the trade deadline. At the same time, manager Craig Counsell ably handled his rotation and bullpen. Can both of these guys excel again in 2019?
2019 Milwaukee Brewers Preview: Final Word
Our Milwaukee Brewers preview notes that this ball club will need to contend with a rejuvenated St. Louis team as well as a highly competitive Cubby club. This is a crowded division. However, the Brewers have fine offense, defense, and fielding. What that means is this division could come down to the wire. Where will this team be after 162 games? Our 2019 Milwaukee Brewers preview projects them as finishing second.
Projected Finish: 3rd NL Central, Record: 89-73
LINKS