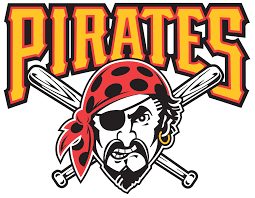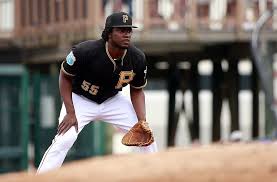 From 1993 to 2012, the Pittsburgh Pirates (75-87) endured 20 straight seasons of losing records. Then from 2013 through 2015, there were three straight years of winnings records, second-place finishes, and playoff games. But two of those three years, they lost the wild card playoff game and the other season they were eliminated in the five-game division series. The last two seasons, the Pirates won fewer than 80 games, finishing third in 2016 in the NL Central and fourth in 2017. What is the verdict of our Pittsburgh Pirates 2018 preview? The team may be a bit better than last season, but there's still work to do so that they can once again be competitive.
Pitching
The pitching staff had an ERA of 4.22 (13th), while the bullpen managed to tie down 36 saves (tied 18th). Opponents batted .264 (22nd) against Pittsburgh pitchers. This is a team possesses a promising bullpen and a rotation that certainly needs some help.
Starters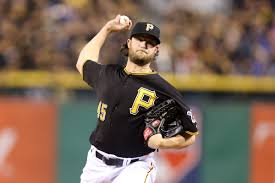 Each pitcher in the Pirate rotation is a righty. Gerrit Cole (12-12 W/L, 4.26 ERA, 8.7 K/9), is the team's number one starter, while Jameson Taillon (8-7 W/L, 4.44 ERA, 8.4 K/9), who proved to be a solid road starter, takes the second spot. Cole has not become the quality pitcher that was expected. Taillon, who offers a truly nasty curveball/fastball combo, fought and defeated testicular cancer last season. The third man, Ivan Nova (11-14 W/L, 4.14 ERA, 6.3 K/9), had a fine April, but struggled much of the rest of the season. His 93-mph sinker is his best pitch. Chad Kuhl (8-11 W/L, 4.35 ERA, 8.1 K/9) showed fine control in 2017, allowing just 72 walks, while fifth starter Trevor Williams (7-9 W/L, 4.07 ERA, 7.0 K/9) was unable to sustain any type of consistency. Both Kuhl and Williams have a tough time with left-handed hitters.
Relievers
Left-handed closer Felipe Rivero (1.67 ERA, 47 SVs, 10.5 K/9) had a solid July and August securing 13 of 14 save chances. Since going into the pen, righty David Hudson (2-7 W/L, 4.38 ERA, 9.6 K/9), a former starter, has pitched in 205 games over the past three seasons. After joining the Pirates in August, George Kontos (1-6 W/L, 3.39 ERA, 9.5 K/9), who was claimed off the waiver wire, earned a 1.84 ERA.
Everyday Players
Pittsburgh had one of the worst offensives in the majors. They batted just .244 (27th) and produced just 635 RBI (28th). The team's best stat was in OB%, which came in at .318 (21st). The Pirates were 30th in total bases, 29th in slugging percentage, and 28th in OPS. The team batted 151 homers (29th) and stole 67 bases (22nd). In the field, Pittsburgh completed 156 double plays (tied 10th) and managed a .984 fielding percentage (20th).
Hitting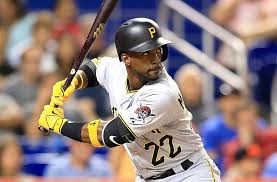 In 2017, leadoff batter and second baseman Josh Harrison (.272 BA, 47 RBI, 16 HRs) doubled his homerun output from the previous season, while left fielder Starling Marte (.275 BA, 31 RBI, 7 HRs) struggled mightily at the plate. In the third spot, center fielder Andrew McCutchen (.279 BA, 88 RBI, 28 HRs) continued to pound the ball as has been his habit over the past seven seasons. First baseman Josh Bell (.255 BA, 90 RBI, 26 HRs) had an amazing rookie season as he accumulated 56 extra-base hits.
Third baseman David Freese (.263 BA, 52 RBI, 10 HRs) has batted between .257 and .270 each of the past five seasons. The sixth man in the order, right fielder Gregory Polanco (.251 BA, 35 RBI, 11 HRs), saw his totals plummet in 2017. Since joining the Pirates in 2015, catcher Francisco Cervelli (.249 BA, 31 RBI, 5 HRs) has had a tough time at the plate. In 2017, shortstop Jordy Mercer (.255 BA, 58 RBI, 14 HRs) enjoyed smacking extra extra-base hits, as he totaled 43.
Defense
Cervelli has always been a decent catcher, but his framing skills diminished last year. Bell did fine work at first in his initial season. Third baseman Freese and shortstop Mercer are both fine defensive players. Harrison, who can play several positions, will see action at second. In the outfield, Marte offers speed and good ball-tracking skills. In center, McCutchen is fine, but he's better suited for left or right field. Polanco in right is adequate at best.
Management and Front Office
It's usually a sign that a team is focusing on the long term when they renew the contracts of the manager and general manager. That's just what happened with manager Clint Hurdle and GM Neal Huntington. Hurdle is a sound manager who utilizes analytics and ably works with his players. Huntington is a solid roster-builder, although he needs to become more adept at drafting talent.
Pittsburgh Pirates 2018 Preview: Final Word
Our Pittsburgh Pirates 2018 preview concludes that this team is not quite there yet in terms of talent and depth, but they do have some sound elements that include smart hitters like Bell and McCutchen and pitchers with potential like Cole and Taillon.
Projected Finish:4th NL Central, Record: 78-84