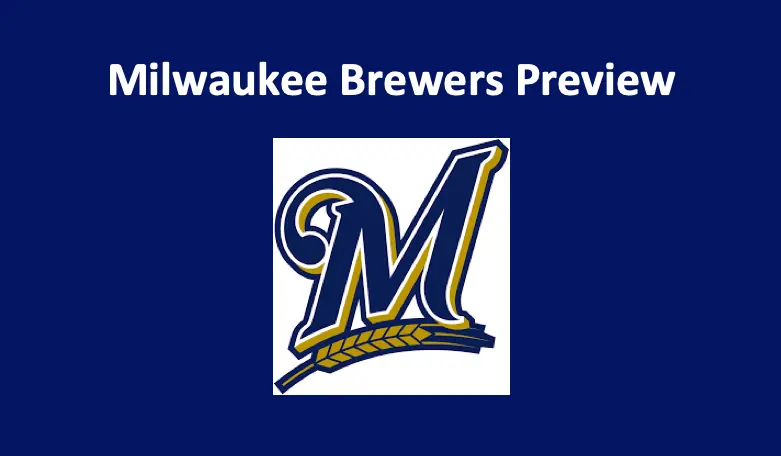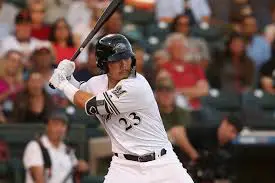 Our Milwaukee Brewers Preview 2020 expects The Crew to have another solid season as they try to make a third straight postseason appearance. Last year the club finished second in the National League Central with an 89-73 record. Their season ended in the wild card game as they fell to the eventual World Series Champions. Going into the new season, Milwaukee has lost some of their core players. Still, they do possess a fine offense. This 2020 Milwaukee Brewers preview looks at whether the club will be in a position to make another, deeper playoff run.
Milwaukee Brewers Preview 2020 – Rotation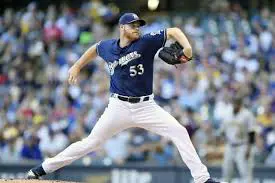 The Brewers finished in the middle of the league in terms of team ERA last season. They allowed an average of 4.40 earned runs per game which put them 15th in the MLB. While their rotation lacks a true ace or star, they have a decent group of starters. Brandon Woodruff and Adam Houser will headline Milwaukee's pitching staff. Both of the 26-year-old, right-handed arms had solid 2019 seasons. Woodruff led the team in wins with 11 victories in his 22 starts. He lost only three games while compiling a 3.62 ERA. Houser was fairly solid as well. In his first full MLB season, he had a 3.72 ERA with opponents hitting .244 off of him. In creating our Milwaukee Brewers Preview 2020, we found that the former second-round sinker-baller has the potential to improve.
Bottom of the Rotation
Along with Houser and Woodruff, Chase Anderson is slated to be a crucial part of the Brewers' rotation. Despite finishing with a 4.21 ERA, Anderson was able to end the year with an 8-4 record. He made the second-most starts on the team after Zah Davies, who has since departed for the Padres. The Brewers will look towards Eric Lauer to help fill Davies' spot in their rotation. Lauer, a former first-round pick for San Diego, had a 4.45 ERA over 29 starts last season. He will likely slot into the bottom end of Milwaukee's rotation.
Milwaukee Brewers Preview 2020 – Bullpen
This Milwaukee Brewers Preview 2020 notes that Milwaukee has a stud closer in Josh Hader. During his three-year career, the hard-throwing southpaw has emerged as one of the game's top relievers. Last season, in the 75.2 innings he pitched, Hader struck out 138 batters and recorded 37 saves. He also finished with a 2.62 ERA and a 0.806 WHIP. At the age of 25, Hader has continued to improve and will ensure the Brewers win the majority of games that are close in the late innings.
Brent Suter and Corey Knebel will both likely be important members of the Brewers' bullpen as well. Suter missed much of the 2019 season due to needing Tommy John surgery. When healthy last year, he was very good registering a 0.49 ERA through 18.1 innings pitched. If he can stay away from the IL he could be a very good setup man for Hader. Knebel is likely to start the year on the IL, but is coming off of a couple of solid seasons. Last year he posted a 3.58 ERA with opponents hitting just .194 against him. When he returns he will give Milwaukee another solid arm that they can trust in relief.
Brewers – Everyday Players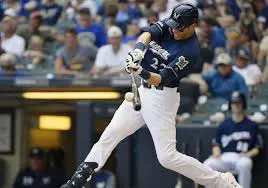 Christian Yelich remains one of the top players in baseball. After winning the National League MVP award in 2018, he led the entire majors in OPS (1.100) and finished second in batting average (.329). He has shown that night in and night out he can carry his team and win. Barring Injury, Yelich should be in the MVP running again in 2020.
Along with Yelich, the Brewers can expect to get consistent contributions from Keston Hiura and Ryan Braun. Hiura had a very good rookie season last year. He finished second on the ball club's roster in OPS with a .928 mark. The ninth overall pick from the 2017 draft also drove in 49 runs, hit 19 homers, and batted .303. The second baseman will look to build off of the strong start to his career in 2020. Unlike Hiura, Braun has been a mainstay for the Brewers for his entire 13-year career. Despite reaching age 35, Braun had a productive 2019. He finished with his highest batting average since 2016 (.285) while driving in 75 RBI, the fourth most on Milwaukee's roster. He will remain a crucial piece of the Brewers' offense in 2020.
Milwaukee – Rounding out the Order
The Brewers will look to Avisail Garcia and Eric Sogard to replace Eric Thames and Mike Moustakas who both left during the offseason. Garica hit 20 home runs with Tampa Bay last season. He also maintained a .282 batting average on the year. Sogard played 37 games with the Rays as well. Prior to that, he played 73 contests with Toronto. In 2019, Sogard hit .290 and had an OPS of .840. Our Milwaukee Brewers Preview 2020 finds that both players have good contact and should help to shore up the bottom of Milwaukee's batting order.
Milwaukee Brewers Preview 2020 – Prediction
Our Milwaukee Brewers Preview 2020 expects the ball club to make another playoff appearance. Besides arguably having the second-best player in baseball in Yelich, The Crew have a great bullpen. The weakest part of their lineup is likely to be their rotation; although, overall, the starting five are average. Look for the Brewers to slide into the postseason again in 2020.
Milwaukee Brewers – 1st in the NL Central (92-70)