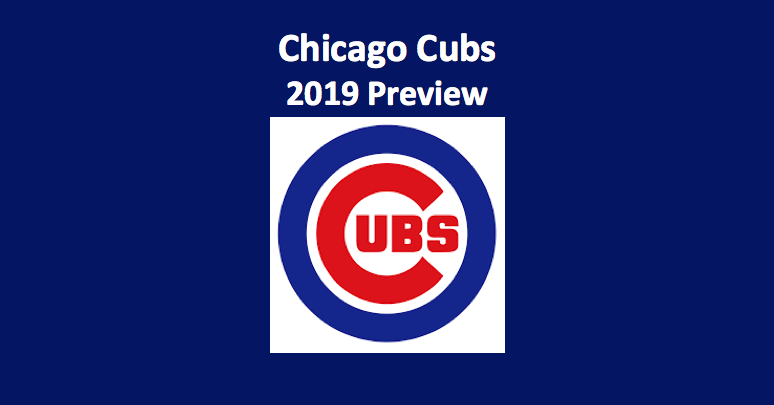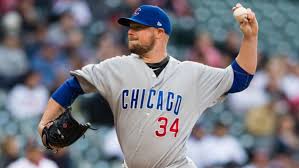 The Chicago Cubs (95-67) are one of three teams that could win the NL Central this year. However, they are also one of three teams in the division that could finish third. Our 2019 Chicago Cubs preview notes that over the past five seasons, the Cubbies have been the most successful franchise in the NL Central. They have been in the postseason four of the last four years. In that time, they've finished first twice, second once, and third once. In 2016, the Chicago Cubs won the World Series. But the competition within the division has grown stronger and this team has a few holes to fill.
Pitching
Overall, the pitching staff performed well last season. They posted the third-best ERA in the majors (3.66) and tied for seventh in saves (46). The NL average save mark was 41. Opponents batted .240 against them, which ranked 10th in that category. When it came to the NL average for ERA amongst starters and relieves, Cub pitchers were about a half-run lower. They allowed 20 fewer homers than the average, while opponent batting average came in about 15 points fewer than the league average. This was a solid unit. However, with the average age of the pitching staff being 32, wear and tear could be an issue.
Starters
Our Chicago Cubs preview observes that of the five starters this season for the Cubs, three recorded double-digit win seasons in 2018. However, lefty ace Cole Hamels (9-12 W/L, 3.78 ERA, 1.26 WHIP) was not one of them. Hamels came to Chicago from Texas last season and over 12 starts nailed nine wins. He came to Chicago with just one win in his pocket. If his fastball is doing what it should, Hamels will have a solid season. Second in the rotation is another veteran, lefty Jon Lester (18-6 W/L, 3.32 ERA, 1.31 WHIP). He topped the team last year with 18 wins. Lester likes to setup hitters with his hard sinker, four-seamer, and cutter and then finish them off with his changeup or curve.
Kyle Hendricks (14-11 W/L, 3.44 ERA, 1.15 WHIP), a righty who's expected to pitch third, offers a changeup that's tough to hit. In the second half of 2018, his ERA was 2.84. Lefty Jose Quintana (13-11 W/L, 4.03 ERA, 1.32 WHIP) has lost something, but is still capable of double-digit wins. His ERA continues to rise. Righty Yu Darvish (1-3 W/L, 4.97 ERA, 1.43 WHIP) rounds out the starting rotation.
Relievers
The top relievers include righty Carl Edwards Jr. (3-2 W/L, 2.60 ERA, 1.31 WHIP). Edwards has a four-seamer that offers a uniquely high spin rate. It's tough to hit. Pedro Strop (6-1 W/L, 2.26 ERA, 0.99 WHIP), another righty who's exceptionally effective in late-inning work, held batters to a .179 average in 2018. His cutter/slider combo leaves batters flummoxed. Over the past three years, closer Brandon Morrow (0-0 W/L, 1.47 ERA, 1.08 WHIP) has averaged just 33 games per season. However, his ERA for that period stands at 1.79.
Everyday Players
Last season, the Cubs ranked third in batting average (.258), but 22nd in homers (167). Those 167 round trippers were down by 56 from the year before. The team's on-base percentage was a healthy .333 (4th), and Chicago scored 761 runs (9th). Our Chicago Cubs preview notes that in other areas, they were 10th in RBI (722) and OPS (.744), 13th in slugging percentage (.410), and 24th in stolen bases (66). Chicago was better than the NL average in batting, OB%, and OPS, but off the mark in at-bats per home run and stolen bases.
Hitting
The first four batters in the order are all capable of delivering runs. The first man up, Ben Zobrist (.305 BA, 58 RBI, 9 HRs) posted a career-high batting average last season. Another option in this spot is Daniel Descalso (.238 BA, 57 RBI, 13 HRs). Third baseman Kris Bryant (.272 BA, 52 RBI, 13 HRs), who comes to the plate second, saw his homer total and OPS fall due to a shoulder injury. Third in the order is first baseman Anthony Rizzo (.283 BA, 101 RBI, 25 HRs). Rizzo is the first Cubs left-handed hitter to put up 100-plus RBI in each of four seasons. In the cleanup spot and at short could be Javier Baez (.290 BA, 111 RBI, 34 HRs). That is if Addison Russell (.250 BA, 38 RBI, 5 HRs) goes off the tracks and is suspended once again. Baez was an offensive dynamo last season, leading the league with 111 RBI. He was also the first Cub to accumulate 40 doubles, 30 homeruns, and 20 stolen bases in one season.
In the fifth positon is Kyle Schwarber (.238 BA, 61 RBI, 26 HRs). His output declined sharply in the second half. Sixth in the batting order is catcher Willson Contreras (.249 BA, 54 RBI, 10 HRs). He was having a fine first half. But after the All-Star break, his bat went south. Both Schwarber and Contreras need to put in complete seasons at the plate. Jason Heyward (.270 BA, 57 RBI, 8 HRs), the right fielder, has improved slightly. He's seventh, while center fielder Albert Almora (.286 BA, 41 RBI, 5 HRs) bats eighth. Again, like so many Chicago batters, Almora could not get the bat on the ball in the late summer and early fall.
Defense
In the field, the Cubs turned 155 DPs (6th). However, there were struggles as they ranked 21st in fielding with a .983 average. Contreras has a solid arm and quick release, he led MLB in pickoffs last season with eight, but his pitch-framing is subpar. That is a major concern for the Cubs. If Russell plays short, where he excels in offering premium D, then the versatile Baez would move to second. That would make Zobrist and Descalso the odd men out. If Bryant is healthy, he'll rule third base. If he is not, then once again the versatile Baez could ably substitute. Rizzo is one of the top first basemen in MLB. He uses his stretch to prevent errors and is aggressive in mowing down baserunners at the plate.
The Cub outfield is solid and in some ways superior. In left, Schwarber's 11 assists tied him for third amongst MLB outfielders. He's improved his skills and lost some weight, making him speedier and more agile. Both Almora in center and Heyward in right bring superior fielding skills.
Management and Front Office
The front office includes Theo Epstein, president of baseball operation, Jed Hoyer, general manager, and a lot of innovative workaholics who never stop trying to ensure victory. Manager Joe Maddon is in his fifth-year with the Cubs. Thus far, in each of his first four, they have been in the playoffs. The team does see their third hitting coach in three years. This season it is Anthony Iapoce. In many ways, our Chicago Cubs preview finds that this team is the one to beat. That is, except for the fact that St. Louis appears to be a team ready to morph back into a major contender, Plus, the Brewers, who won the NL Central last season, are still a very fine club.
2019 Chicago Cubs Preview: Final Word
We have to admit that we're on the fence a bit when it comes to this 2019 Chicago Cubs preview. In many ways, this team looks poised to run the table. However, in the past four years, they really have not had to deal with the level of competition that they are about to experience this season within the division. Plus, if the Cubs fall into disarray in the second half, as they did last year, they will be DOA. Despite these concerns, our Chicago Cubs preview anticipates this team coming in second the division. We expect them to secure a wild card spot. They are, after all, a team that has not won fewer than 92 games in each of the past four seasons.
Projected Finish: 2nd NL Central, Record: 94-68
LINKS