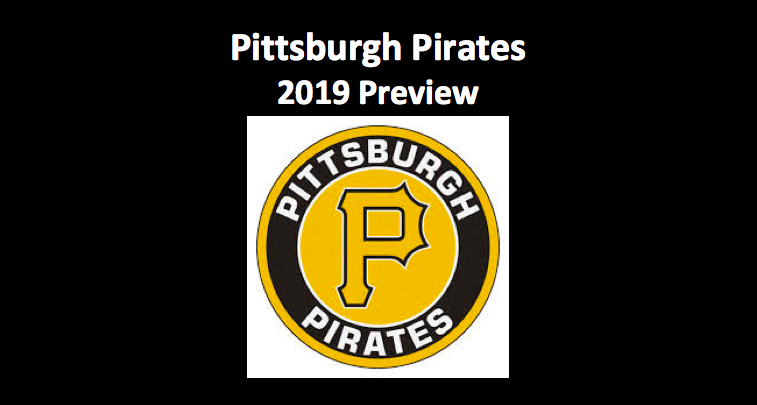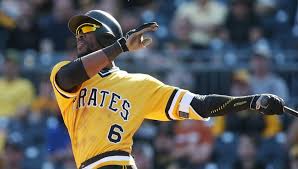 Last season, the Pittsburgh Pirates (82-79) finished fourth in the NL Central for the second straight year and out of the playoffs for the third straight. It was not that long ago, 2013 through 2015, that they finished second in the division, averaging 93 wins. Each of those seasons, the Bucs were one of the wild card teams. In fact, in 2015, they won 98 games, something they had not done since 1991. Our 2019 Pittsburgh Pirates preview notes that for this team to get into the mid-90s win category, they'll need their rotation to step up. In addition, the Pirates will have to find some more offense. Both are possibilities, it's not probable either will happen. However, Pittsburgh could make more progress, as they did in 2018. The Bucs did so by winning seven more games than they had in 2017.
Pitching
Middle of the road or a little off track would be the best way to describe the performance of this team's pitching staff last year. Our 2019 Pittsburgh Pirate preview sees that it's not that this unit was bad. They just weren't good enough. Pirate hurlers were ranked 19th in opponent batting average (.251) and 14th in team ERA (4.00). Those two stats were right about at the NL average. They tied for 14th in the majors in wins with 82 and tied for 16th in saves with 40.
Starters
Our Pittsburgh Pirates preview notes that the rotation, which is comprised entirely of righties, certainly has promise. The top three starters have the potential to put up some impressive numbers in 2019. Number one in the rotation is James Taillon (14-10 W/L, 3.20 ERA, 1.18 WHIP). In 2018, his first full MLB season, he finished ninth in ERA amongst NL starters. Taillon utilizes a mix of three pitches, a four-seamer, hard sinker, and curve. Next in line is Chris Archer (6-8 W/L, 4.31 ERA, 1.38 WHIP). Archer, who came over from the Rays, offers a deceptive slider. Now age 30, he could go one of two ways, either offering the Pirates a few good seasons or sinking into oblivion. If he can control his slider, he'll be successful.
Next in line is Trevor Williams (14-10 W/L, 3.11 ERA, 1.18 WHIP). Williams, who uses a 92-mph fastball mixing it with his slider and changeup, is effective and efficient. He was the only MLB pitcher last season who made 10 scoreless starts of a minimum of six innings. Although he was hampered by injuries in 2018, Joe Musgrove (6-9 W/L, 4.06 ERA, 1.18 WHIP) made progress in developing his fastball. Youngster Mitch Keller, who has a mid-90's fastball, is a top prospect.
Relievers
The bullpen should be solid. Righty Richard Rodriguez (4-3 W/L, 2.47 ERA, 1.07 WHIP) topped all NL rookie relievers in strikeouts with 88. He's got a mid-90's fastball that offers a lot of movement and is very deceptive. The Pirates come into this season with two amazing closers. We expect righty Keone Kela (3-4 W/L, 3.29 ERA, 1.10 WHIP) to be the setup man primarily and lefty Felipe Vazquez (4-2 W/L, 2.70 ERA, 1.27WHIP) to close. Kela's fastball comes in at 97-mph, while his curve starts at 12 and goes to six, making it almost impossible to hit. Vazquez's speed pitch averages 99 mph. He contrasts it with his 89-mph changeup. Vazquez posted 37 saves for Pittsburgh last year and Kela had 24 for the Pirates and Rangers.
Everyday Players
Like its pitching, Pittsburg's offense skewed towards being just below average. Although in some areas, they were closer to the bottom than the middle. In particular, the team lacked power, hitting just 157 dingers (25th), and speed, stealing merely 70 bases (tied 21st). Also, they tied for 17th in RBI (665) and were 20th in runs (692). The Pirates' on-base percentage of .317 and OPS of .725 ranked 17th. They were 16th in slugging percentage (.407) and 11th in batting average (.254).
Hitting
Adam Frazier (.277 BA, 35 RBI, 10 HRs), who plays second base, is the likely leadoff man. He hit .336 at PNC Park but just .230 everywhere else. He was third amongst Pirates position players with a 2.7 WAR and had a .798 OPS last season. Center fielder Starling Marte (.277 BA, 72 RBI, 20 HRs), who had 20-plus homers and 30-plus stolen bases last year, is second in the order. Third will be Gregory Polanco (.254 BA, 81 RBI, 23 HRs), once he's fully recovered from left shoulder surgery. In the meantime, Lonnie Chisenhall (.321 BA, 9 RBI, 1 HRs) will bat in his spot and play right. Catcher Francisco Cervelli (.259 BA, 57 RBI, 12 HRs) takes the cleanup position. He posted an OPS of .378 last season. Cervelli is a versatile hitter who's able to bat anywhere in the lineup and do it well. That includes leadoff.
Last year, left fielder Corey Dickerson (.300 BA, 55 RBI, 13 HRs) may have had a season that resulted in a 4-plus WAR. That is, except for a hamstring injury that slowed him down. Last August his OPS was 1.253. That topped both leagues. He'll bat fifth. Sixth and seventh belong to the corner men Josh Bell (.261 BA, 62 RBI, 12 HRs), first baseman, and Colin Moran (.277 BA, 58 RBI, 11 HRs), third baseman. At this point, the switch-hitting Bell lacks power and may not stay long in the order. Moran, also, could be on a short leash, as Jung Ho Kang, who notched a 6.5 WAR in 2015-16, may be ready to play. Our Pittsburgh Pirates preview notes that there are a few choices for the eighth spot. Included in the mix are rookies Kevin Newman and Kevin Kramer. Both were .300-plus hitters in Triple-A ball last season.
Defense
Pittsburgh's .985 fielding percentage earned them a 25th ranking in the majors. Their 128 double plays made them 19th in that category. As a defender, catcher Cervelli ranked 29th amongst 38 catchers who worked 500-plus innings last season. His pitching framing skills and arm strength are in need of a major upgrade. The middle infield has seen second baseman Josh Harrison and shortstop Jordy Mercer move on. We expect Frazier to be an adequate replacement for Harrison. Mercer will be tougher to replace. Both Newman and Kramer will be given a shot. Another candidate at short is Erik Gonzalez, who comes to the team from Cleveland. Bell and Moran look to be mainly placeholders at first and third respectively.
The outfield includes Dickerson in left. He offers Gold Glover caliber D. Dickerson notched an impressive +16 DRS score last season, which was second-best amongst all left fielders. In center, Marte, who is 30 years old, still has the speed to track down tough to reach fly balls. His arm strength is also impressive. Last season, he was second amongst all centerfielders in assists with 11. Chisenhall, who comes to the team from Cleveland, is able in right. Polanco is a plus-outfielder.
Management and Front Office
Manager Clint Hurdle knows the game and how to connect with players. He never makes excuses and ably keeps things on an even keel. With the third-smallest payroll in the majors, GM Neal Huntington has had to be creative and resourceful in putting together a team. Our Pittsburgh Pirates preview notes that he's done a fine job and has quite a bit of talent on-board. How fast players can develop is major question mark.
2019 Pittsburgh Pirates Preview: Final Word
There is one thing that our Pittsburgh Pirates preview finds very important to consider when thinking about this team's chances this season. The fact is this is a club that is pretty much devoid of superstars. You might call it a working-class team that possesses a strong work ethic. The Pirates should be a good team. But, in order to be competitive, they will have to stay healthy and play hard every game. Our 2019 Pittsburgh Pirates preview believes that they will have a tough time sustaining a drive to the bitter end. They'll post a winning record but will end up in fourth place.
Projected Finish: 4th NL Central, Record: 85-77
LINKS