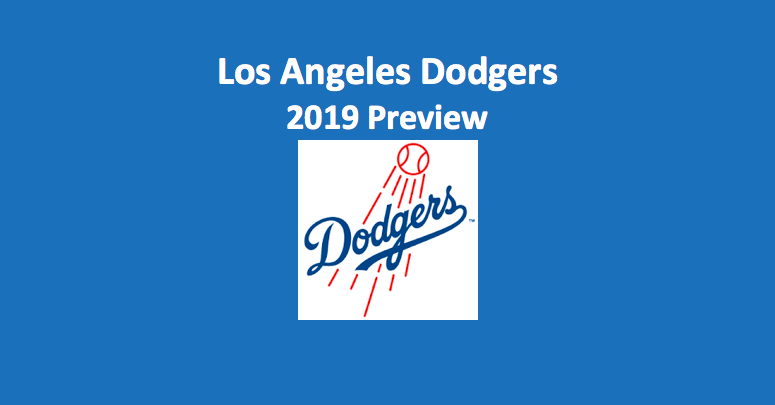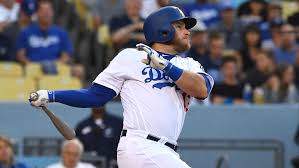 Our 2019 Los Angeles Dodgers preview certainly sees this team, which is ably managed by Dave Roberts, as once again vying for the playoffs. Last season, the Los Angeles Dodgers (92-71) won their second NL Pennant in a row and finished first in the NL West with a minimum of 91 wins for the sixth consecutive season. In the last six years, the Dodgers have the best cumulative winning percentage in MLB (.581). But one thing has eluded them since 1988, which is when Kirk Gibson smacked a homer off Dennis Eckersley and limped around the bases, and that is a World Series Championship. Might this be the year?
Pitching
Dodger pitchers recorded an ERA of 3.38. That was second in MLB. Starters were at 3.19 and relievers were at 3.72. Both stats were below the NL average. Opponent batting average came in at a low .230 (4th). Opponent hitters were at .229 versus starters and .331 versus relievers. The pen's 48 saves were nine more than the league average and ranked sixth in the majors. This group is solid.
Starters
The Dodgers have a hefty rotation that starts with lefty Clayton Kershaw (9-5 W/L, 2.74ERA, 1.04 WHIP). Kershaw has adjusted to tossing more sliders than fastballs after the 30-year-old lost about 2-mph off his speed pitch. Walker Buehler (8-5 W/L, 2.62 ERA, 0.96 WHIP), who's second, had the fifth-best WHIP last season of pitchers with a minimum of 135 innings. Our Los Angeles Dodgers preview projects lefty Hyun-Jin Ryu (7-3 W/L, 1.97 ERA, 1.01 WHIP), who offers a killer fastball, as third in the rotation.
Lefty Rich Hill (11-5 W/L, 3.66 ERA, 1.12 WHIP) is, at this point, overpaid. He's the highest paid starter in MLB who has never put in more than 140 innings per season. He's fourth. The fifth starter looks to be righty Kenta Maeda (8-10 W/L, 3.81 ERA, 1.26 WHIP). Maeda is a versatile hurler who works well as a starter or in long relief.
Relievers
Joe Kelly (4-2 W/L, 4.39 ERA, 1.36 WHIP) can bring the triple-digit heat and is an excellent setup man. He comes to the team from the Red Sox. Kelly is still developing and could be the first part of a potent 8th and 9th inning duo that includes closer Kenley Jansen (1-5 W/L, 3.01 ERA, 0.99 WHIP). Jansen, who saved 38 last year, is LA's all-time leader in saves (268) and strikeouts (823) by a reliever. However, he needs to be healthy. His subpar season was still pretty good as he posted a decent ERA and a good number of saves. However, it ended with him undergoing heart surgery. He's expected to be ready for the 2019 season. A sound bullpen includes righty Pedro Baez (4-3 W/L, 2.88 ERA, 1.22 WHIP) and lefty Scott Alexander (3-1 W/L, 2.68 ERA, 1.27 WHIP).
Everyday Players
A lot of the LA hitting and offensive stats ranked between second and sixth. But batting average was not one of them. Dodger hitters were at .250, which ranked 14th in MLB. However, they were third in a slew of categories, including total bases (2461), slugging percentage (.442), on-base percentage (.333), and OPS (.774). Dodger batters smacked 235 round trippers (2nd) and knocked in 756 runs (6th), while scoring 804 times (5th). Stolen bases were a weakness, as LA made 75 steals (17th). Still, our Los Angeles Dodgers preview observes that this was a top-notch offense.
Hitting
Leadoff man Joc Pederson (.248 BA, 56 RBI, 25 HRs) hit eight homers in that spot last season, setting a new Dodgers' record. He may not have a great batting average, but the guy can smack gopher balls and knows how to get on base. Second and third in the batting order are shortstop Corey Seager (.267 BA, 13 RBI, 2 HRs) and third baseman Justin Turner (.312 BA, 52 RBI, 14 HRs). Seager is a solid hitter, but lost five months in 2018 due to hip and Tommy John surgeries. Turner is another batter who gets on base a lot. His .406 OBP was fourth in MLB. Batting cleanup, Cody Bellinger (.260 BA, 76 RBI, 25 HRs), the 2017 Rookie of the Year, had a streaky second-season. He still offered sound stats. Bellinger will play center and also first.
Last year, LA's other first baseman, Max Muncy (.262 BA, 79 RBI, 35 HRs), who hits fifth, added 10 homers to his season-best of 25. Look for Chris Taylor (.254 BA, 63 RBI, 17 HRs) to be in the sixth spot and rookie Alex Verdugo (.260 BA, 4 RBI, 1 HRs) to bat seventh. In Triple-A last season, he posted an impressive OPS of .842. Catcher Austin Barnes (.205 BA, 14 RBI, 4 HRs), who gets caught looking a lot, lacks the power needed to really drive the ball.
Defense
Fielding was not a strong point for the Dodgers, who were ranked 22nd in fielding percentage at .983 and 28th in double plays with 111. When it comes to defense, Barnes is solid. He's a premium pitch framer and receiver. He calls a good game. At third, Turner offers fine skills and leadership. Muncy, who is adequate, will spend time at first. Seager, if he has recovered completely from his maladies, can be a much-needed anchor at short, while Taylor is a positive presence at second.
Expect platooning in the outfield, with Bellinger being the go-to guy in center. Verdugo is a top prospect who should be given ample time in right. Pederson will work left field.
Management and Front Office
Our Los Angeles Dodgers preview observes that the front office and coaching staff have been diminished, which is natural for a team that has done as well as the Dodgers have. After all, other clubs siphon off those who have contributed to the success of a club like LA. Gone is GM Farhan Zaidi, who is now running baseball operations for that team in the north, the Giants. Manager Dave Roberts, who was offered a four-year contract extension, returns. He's popular with his players and a decisive coach. But many questioned his aggressive use of the bullpen in the playoffs. President and GM Andrew Friedman must weather a federal investigation of the team's alleged improper business practices concerning baseball operations in Latin America.
2019 Los Angeles Dodgers Preview: Final Word
How does our Los Angeles Dodgers preview see 2019 going for this team? We find that they possess a fine rotation and very promising and deep bullpen. There are some skilled hitters in the batting order. However, if serious health issues develop again this season, they may find themselves struggling. And the federal probe could become a distraction. Roberts will be expected to get good results, and we expect that he will. Our 2019 Los Angeles Dodgers preview does ultimately find that this baseball club will top the NL West.
Projected Finish: 1st NL West, Record: 98-64
LINKS