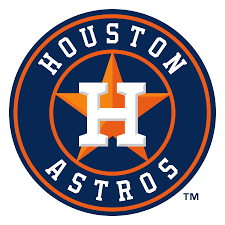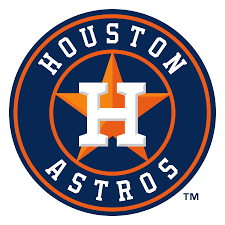 The Houston Astros (84-78) finished third in the AL West last season. It was expected that they would do better, but a slow start and an inability to not quite meet expectations derailed their chances of a postseason berth. In 2015, which was the third-year since they had moved from the NL to the AL, they finished second in the West and made the playoffs. Our 2017 Houston Astros preview sees this team as possessing the potential to take the AL West. They are young, talented, and driven, making them very dangerous.
Starting Pitching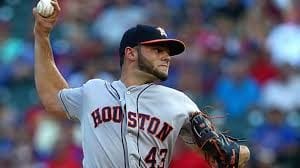 Last year's starting pitching was a problem due to injuries and players simply not hitting their marks. It's hoped that the starters, most of whom are back, can find their stuff early and stay healthy. Dallas Keuchel (L, 9-12 W/L/, 4.55 ERA) looks to be the number one guy.
After Keuchel is Colin McHugh (R, 13-10 W/L, 4.34 ERA) and Lance McCullers (R, 6-5 W/L, 3.22 ERA). Charlie Morton (R, 1-1 W/L, 4.55 ERA) is the fourth guy in the rotation. Morton is a fine ground ball pitcher. Mark Fiers (R, 11-8 W/L, 4.48 ERA) will compete with Josh Musgrove (R, 4-4 W/L, 4.06 ERA) will compete to see who starts in the fifth position. Overall, this is a staff that was ailing last season. If they are healthy and stay that way, they'll put more wins on the board.
Bullpen
Last year, partway through the season Ken Giles (R, 2-5 W/L, 4.11 ERA, 15 SV) replaced Luke Gregerson (R, 4-3 W/L, 3.28 ERA, 15 SV) as the closer. Giles performed exceptionally well and will take on those duties in 2017 while Gregerson is expected to be the setup man. The Astros bullpen definitely pitched a lot better in the second half of the season than they did the first. The club has some depth in this area with the likes of Michael Feliz (R, 8-1 W/L, 4.43 ERA) and James Hoyt (R, 1-1 W/L, 4.50 ERA) recording Ks in middle relief.
Hitting and Fielding
Houston was ranked third in MLB in fielding with a .987 mark, although they were 23rd in double plays. In the middle infield, second baseman Jose Altuve (.338 BA, 24 HR, 96 RBI) and shortstop Carlos Correa (.274 BA, 20 HR, 96 RBI) were a fine tandem. Both are solid fielders. Plus, in hitting both bring the bat to the ball. Altuve led the NL in hits and batting average, finishing third in MVP voting. He led the team in stolen bases with 30. Even though his numbers were lower in 2016 than they were in his previous rookie year, Correa had a very good year at the plate.
Alex Bregman (.264 BA, 8 HR, 84 RBI) did pretty well at third as a midseason call up while first baseman Yulieski Gurriel (.262 BA, 2 HR, 15 RBI) performed below expectations. Look for Bregman to start at third definitely. Gurriel will be at first unless the Astros can nail down someone else for that spot. Brian McCann (.242 BA, 20 HR, 58 RBI) comes to Houston from the Yanks in a trade for two minor league pitchers. He's got decent power. Houston signed 39-year-old Carlos Beltran (.304 BA, 22 HR, 64 RBI) to a one-year, $16 million deal to DH. This may be cash well spent.
Josh Reddick (.296 BA, 8 HR, 26 RBI) comes to the team on a free agent deal worth $52 million over four years. He an excellent fielder who will most likely play left. George Springer (.261 BA, 29 HR, 82 RBI) , who plays right field, is a fine leadoff hitter, while center fielder Jake Marisnik (.209 BA, 5 HR, 21 RBI) may not swing a potent bat, but he's an excellent defensive force. Nori Aoki (.283 BA, 4 HR, 28 RBI), who is a left fielder, can get on base seemingly at will.
Coaching and Management
Manager A. J. Hinch is not a major strategist, but he's done a fine job handling pitchers and young players. This is his third season guiding the Astros let's see if he can navigate them to the playoffs and beyond. The front office has done a good job bringing in needed talent and developing young players. GM Jeff Luhnow has done a good job putting everything together to create a potential winner.
2017 Houston Astros Preview Final Word
Our 2017 Houston Astros preview finds that this team has the pitching, including the bullpen, hitting, and defense to be a major force in the AL West and the league. The good news is that they have depth. That will go a long way during a long season. We see this team as taking down the AL West.
2017 Houston Astros Preview Projected Finish: 1st AL West