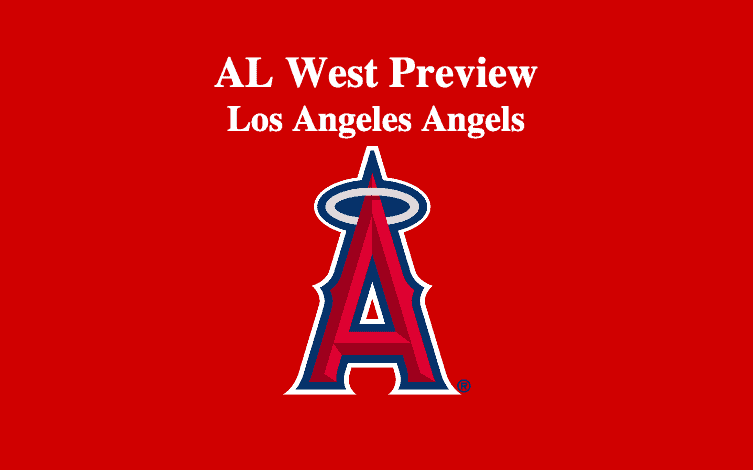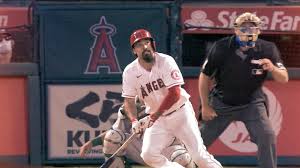 Our AL Los Angeles Angels preview 2021 acknowledges that this team has talent. But it also finds that there are issues with the starting rotation as well as concerns about performance and age. Last season, the Angeles finished fourth in the AL West with a record of 26-34. Adjusting those numbers to a 162-game season, LA was 70-92. The last time this team made it to the playoffs was 2014 when they went 98-64, finishing first in the AL West. The last time they won the World Series was 2002. We don't expect them to do either in 2021. We do think in 2021 that they have a decent chance of bettering that record and moving up to third. But that won't get this team to the playoffs. Not in a division that includes the Houston Astros and Oakland Athletics.
AL Los Angeles Angels Preview 2021 – Pitching
In 2021, the Angels certainly had their pitching woes. The staff ranked 13th in the American League in ERA with a 5.09 mark and 12th in saves with a dozen. They gave up the fourth-most homers (82) and teams hit .245 against them, which ranked 10th in the league. They finished ninth in WHIP (1.32). All-in-all, this pitching staff had some major issues last season, and we don't expect to see much improvement in 2021.
Los Angeles Rotation
Righty Dylan Bundy, who came to the Angels last season after pitching for the Orioles for five years, is the top man in the rotation. In 2016 and 2017, he posted double-digit wins. Last season he had 11 starts and went 6-3 with a 3.29 ERA and a 1.04 WHIP. Shohei Ohtani, who's a two-way player, has struggled. In 2019, he underwent Tommy John surgery and in 2020, he suffered a forearm strain. Los Angeles is hoping that in 2021 the righty can stay healthy and become a quality second starter.
Although not spectacular, both Andrew Heaney and Griffin Canning are both capable. Jose Quintana, a 10-year veteran, comes to the team via the Chicago Cubs. Last season, due to numerous injuries, the lefty appeared in just four games. The two prior seasons, Quintana went 26-20 overall.
Relief
The bullpen has had its issues, especially in the late innings. However, Mike Mayers did put up some good numbers last season, pitching 30.0 innings and recording 43 K, 9 BB, and a 0.90 WHIP. Ain addition, Mayers was 2-0 with a 2.10 ERA. He also has two saves, five holds and two blown saves. Felix Pena was not quite as good. He appeared in 25 games, going 3-0 and posting four holds and two saves. He also recorded three blown saves, a 4.05 ERA and a 1.31 WHIP. Ty Buttrey struggled last season as he recorded an ERA of 5.81, WHIP of 1.41, and WAR of -0.1. Although he had five saves, Buttery also posted four blown saves. After six seasons with the Reds, closer Raisel Iglesias joins the Angels. Over that time, he recorded a 3.15 ERA, 106 saves, 12 holds, and 16 blown saves. It's hoped that Iglesias can bring some stability to the closer role.
Los Angeles Angels Preview 2021 – Everyday Players
Our Los Angeles Angels preview 2021 observes that this team did well at the plate, recording a .248 BA (5th) and a .332 OBP (2nd). Additionally, they hit 85 homeruns, posted a .430 SLG%, and recorded a .763 OPS, all of which were good for fifth in the AL. If there's hope for this team, it can be found at the plate.
Versatile second baseman David Fletcher leads off, while first baseman Jared Walsh steps up to the plate second. Centerfielder Mike Trout hits third and third baseman Anthony Rendon bats cleanup. Fifth in the order is left fielder Justin Upton. The second-half of the batting order has DH Shohei Ohtani hitting sixth with right fielder Dexter Fowler stepping up seventh. The final two spots will be filled by shortstop Jose Iglesias and catcher Max Stassi.
Los Angeles – Infield and DH
Shortstop Jose Iglesias joins the Angeles after putting up some fine numbers. Last season, over 39 games, he hit .373 with 24 RBI. Iglesias, a 10-year vet, spent last season as a Baltimore Oriole. His counterpart at second base, David Fletcher, hit .319 over 49 games, driving in 18 runs. Fletcher is solid in the field and at the plate. Extremely versatile, he can play third, short, and second.
The corners have Anthony Rendon at third and Jared Walsh at first. In 2020, Rendon played in 52 games, hitting .286 and driving in 31 runs while smacking nine round trippers. He's a fine offensive and defensive contributor. Walsh takes over for Albert Pujols at first base. The aging future Hall of Famer, who's in the last year of his contract, has seen his offensive contributions dwindle to a trickle. In 32 games las year, Walsh, who starts his third MLB year, all with LA, looked good. He hit .292 with 26 RBI and nine dingers. He posted a .646 SLG% and .971 OPS.
Max Stassi will be behind the plate. After surgery on his hip, he looks set for opening day. Our Los Angeles Angels preview 2021 notes that the eight-year veteran has a .216 lifetime batting average. Last year was exceptional for the catcher, as he hit .278 with a .533 SLG%. Veteran Kurt Suzuki will back him up, providing dependable defense and offense when needed. Pitcher Shohei Ohtani is the DH. Ohtani, who certainly has a lot of potential, has struggled with injuries since coming to the MLB three years ago. After hitting .190 lasts season, it's hoped he can reach his potential this season.
Outfield
The outfield certainly has a lot of potential. Mike Trout, a top-notch centerfielder, posted good numbers once again last season. Over 53 games in 2020, Trout hit .281 with 46 RBI and 17 homers. In left field, Justin Upton, who been in decline, will try to generate more output. Last season, he hit just .204. In right, Dexter Fowler starts his 14th MLB season. He too is dealing with declining offensive numbers.
AL Los Angeles Angels Preview 2021 – Final Word
Our AL Los Angeles Angels preview 2021 observes that since GM Bill Stoneman and manager Mike Scioscia were replaced by current owner Arte Moreno there have been four different GMs and two managers. The result has not been impressive. GM Perry Minasian and manager Joe Maddon have a lot of work to do in order to make this team competitive once again. Both the rotation and bullpen are problematic. Our Los Angeles Angels preview 2021 expects this team to struggle to get to .500.
Summary – Los Angeles Angels Preview
Record: 80-82 (Third-place AL West)