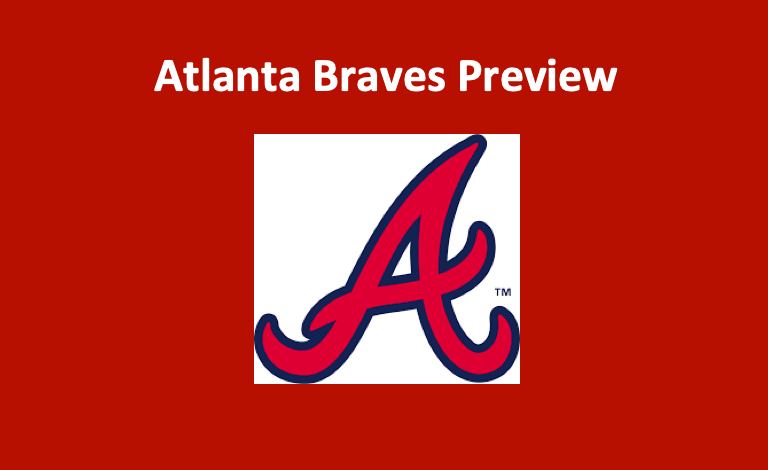 Our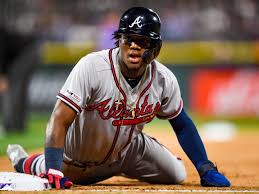 notes that the team finished the 2019 season with the best record in the National League East. Their 97-65 record was also second-best in the entire National League. While they had tremendous regular season success this didn't translate into postseason results. Atlanta was bounced in the NLDS by St. Louis in five games. This marked the second straight NLDS exit in a row for the franchise. Despite the disappointing results, Braves fans have much to be optimistic about as they head into the new season. That's because our Atlanta Braves Preview 2020 finds that this ball club looks strong once again.
Atlanta Braves Preview 2020 – Starters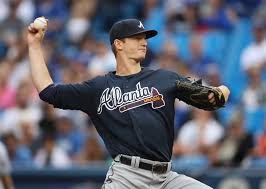 The Braves had an above average rotation for the 2019 season, and despite losing two of their starters, they should remain very good. Our Atlanta Braves Preview 2020 notes that their starting pitchers finished 11th in the MLB in wins, which is above average for the position. They were headlined by Mike Soroka, who, in his first full MLB season, finished 6th in NL Cy Young voting. Soroka compiled a 3.24 ERA over 29 starts while winning 13 games and losing only four.
Mike Foltynewicz regressed last year after an all-star season in 2018. Over the past two seasons, he saw his ERA climb from 2.85 to 4.54. His performance last year looked more in line with his performances from his first four MLB seasons. It is not a sure thing that he can return to his 2018 form, but If Foltynewicz can, Atlanta's rotation will be in a great place.
Bottom of the Rotation
Soroka and Foltynewicz will be joined on the mound by Max Fried and Cole Hamels. Fried pitched his first full season in 2019 and looks to be in a good position to develop further. He finished the year with a 4.02 ERA but compiled a 17-6 record over his 30 starts. The former seventh overall draft pick is only 26 and has the talent to enjoy a breakout season. Hamels has continued to be a serviceable pitcher well into his 30's. The southpaw spent last season with the Cubs, finishing with a 3.81 ERA. He will slot nicely in the bottom half of the Braves rotation.
The final piece of Atlanta's rotation is slated to be either Felix Hernandez or Sean Newcomb. Hernandez has had a tremendous MLB career but has struggled in recent years. He played in 15 games in 2019, compiling a 1-8 record and a 6.40 ERA. If Hernandez fails to stay plugged into the lineup, Sean Newcomb could make a move from reliever to starter. Newcomb started 30 games in 2018 but moved back into the bullpen last season. He was terrific as a reliever, finishing the year with a 3.16 ERA and a 1.32 WHIP. While the Braves would love to keep him in the pen, he provides some security should the club's starters struggle.
Atlanta Braves Preview 2020 – Bullpen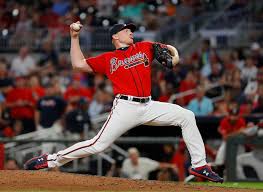 Atlanta's Bullpen should be pretty solid as well this year. They added a big piece by signing Will Smith to a three-year contract. Despite having Tommy John surgery in 2017, Smith has been very effective throughout his eight-year career. Last season, the southpaw pitched in 65 innings finishing with a 2.76 ERA while making his first All-Star appearance.
The Braves' bullpen will also rely on Mark Melancon, Luke Jackson, and Shane Greene. Melancon is slated to be the club's closer after Luke Jackson held the position for the majority of 2019. Both pitchers put in pretty solid years last season compiling ERAs of 3.61 and 3.84 respectively. In 2019, Greene spent time with both Detroit and Atlanta. He was a force with the Tigers but struggled after being traded to the Braves. Greene recorded a 2.30 ERA and 1.005 WHIP on the season but finished with a 4.01 ERA as a Brave. Our Atlanta Braves Preview 2020 notes that he could be an important force in the bullpen if he can adjust to playing in Atlanta.
Braves – Everyday Players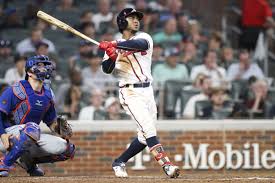 The Braves will return almost their entire lineup of position players in 2020 with the lone departure being Josh Donaldson. The MLB's seventh-ranked offense should be potent once again and could increase their production to even higher levels. Freddie Freeman, Ronald Acuna Jr. and Ozzie Albies will all be major factors in the ball club's success this year. Freeman led Atlanta in OPS with a .938 percentage. Also, over the course of the year, he hit 38 home runs and drove in a team-leading 121 RBI.
Acuna and Albies continued the hot starts to their respective careers. Acuna had 41 home runs while batting .280. He drove in 101 runs and registered the second-best WAR on the team (5.7). He is one of the rare players who has both elite power and speed. He led the Braves in stolen bases with 37 as well. Albies set career highs in almost all statistical categories last season. In his third major league season the second baseman hit .295 while driving 86 runs, finishing with the fifth-most hits in the National League (189). Overall, Atlanta looks to be in good position offensively, despite losing Donaldson in the offseason.
Atlanta – Rounding out the Order
The Braves could split the time at catcher fairly evenly between Tyler Flowers and the newly acquired Travis D'Arnaud. Last season, Flowers split games with Brian McCann, with each playing in 85 contests. Flowers was solid in his appearances hitting .229 with a .413 slugging percentage. D'Arnaud played in 103 games in 2019 with three teams. He had a similar stat-line to Flowers, hitting .251 with a .745 OPS. Also, our Atlanta Braves Preview 2020 thinks that you should expect Nick Markakis to get a decent amount of plate appearances. He was solid for the Braves last season, hitting .285 with a .420 slugging percentage.
Atlanta Braves Preview 2020 – Prediction
Our Atlanta Braves Preview 2020 anticipates another strong season for this ball club. While they lost one of their better hitters in Donaldson, Atlanta retained a strong, youthful core that will almost certainly continue to develop. Along with this, they bolstered their pitching staff both in their rotation and bullpen. Look for the Braves to contend for the NL East title once again in 2020.
Atlanta Braves – 1st in the NL East (98-64)