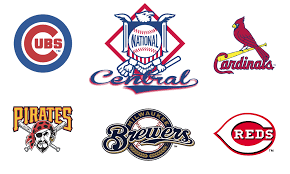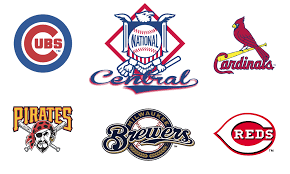 Here we go as it's the 2017 NL Central preview, featuring the World Series winning Chicago Cubs. The big questions on people's minds are will the Cubs repeat in 2017 and how much competition can they expect from teams like the St. Louis Cardinals and Pittsburgh Pirates. To be upfront, we like Chicago's chances of taking the division. It's true that they lost a few players in the offseason, but they are still the team to beat. Can anyone in the NL Central rival them? Here's what we think.
Chicago Cubs
Although not as deep as last season's champions, the 2017 Cubs still possess a fine pitching staff, including a very deep bullpen. Last year they topped the majors in ERA, wins, and OBA. On offense they were third in runs, RBI, and OPS and second in OB% despite being 14th in BA. We think that batting average will go up and they will knock in even more runs in 2017. This is the team to beat in the NL Central and perhaps even in the league.
Cincinnati Reds
The 2017 Reds are in a rebuilding phase that seems to have stalled. Cincinnati's new GM Dick Williams will strive to make his mark. The team has major questions at both ends of the pitching rotation. Ace Homer Bailey has had health issues and who exactly is the fifth starter is unknown. Plus, a specific setup man and closer have not been designated. If this team can play .500 baseball, that will be progress. Anything beyond that is dark, rich gravy.
Milwaukee Brewers
The Milwaukee Brewers are rebuilding from the ground up. That takes time, but that's okay as the Cubs are well stocked and bound to dominate. This is a small market team and for the Brewers to succeed, they are going to have to continue to carefully develop talent and keep them in the organization. Interestingly enough, they will be competitive this season to some degree. We've picked them for fourth, but they may be able to eek out a third place finish.
Pittsburgh Pirates
This will be an interesting season for the Pirates. They hope to compete with the Cubs, but if they can't, the team may decide to get rid of expensive players like McCutchen and push into a major rebuilding phase. In the winter, they almost traded the 2013 NL MVP to the Nationals, but they could not quite pull the string on the deal. GM Neal Huntington and manager Clint Hurdle did yeoman's work in making the Bucs competitive and getting them in the playoffs from 2013 through to 2015. Can they do so again?
St. Louis Cardinals
The St. Louis Cardinals missed the playoffs last season. That was an anomaly for sure. That may happen again in 2017 to the Cards. This is no longer a hallmark franchise brimming with star players. They do have some hitting and, also, pitching, but not enough to compete with the Chicago Cubs. The rotation was especially problematic in 2016, but can rebound if, unlike last season, they stay healthy. A wild card spot could be in their near future.
2017 NL Central Preview Predictions
In our 2017 NL Central preview, here's how we see these teams finishing: