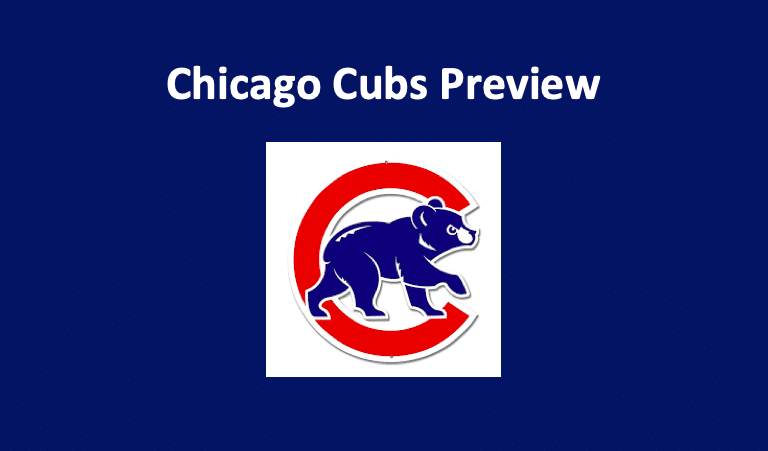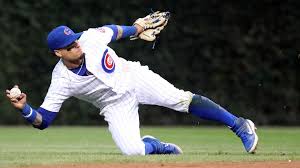 Our Chicago Cubs Preview 2020 looks at how the Windy City's National League ball club will fare in the 2020 season. In 2019, the Cubs finished third in the National League Central. Their record of 84-78 put them five games in back of the second wildcard spot. The result, it was the first time the Cubs missed the playoffs since 2014. The Cubbies come to the season with a fine pitching rotation and a top-notch offense. But will that be enough? This 2020 Chicago Cubs preview looks at whether their strong NL Central squad can compete for a playoff spot this season.
Chicago Cubs Preview 2020 – Rotation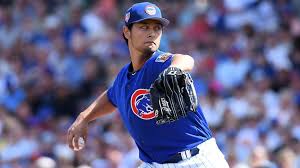 Despite losing Cole Hamels to Atlanta via free agency, Chicago still has a very solid rotation. Yu Darvish and Kyle Hendricks are both coming off of solid 2019 campaigns. Darvish, despite going 6-8 in his 31 starts, had a team-leading 1.097 WHIP. His 3.98 ERA was also strong, placing third among Cub starters. Hendricks went 11-10 last season while his 3.46 ERA was the lowest of anyone in the rotation.
The Cubs will look for Jon Lester to have a bounce back 2020 season. This Chicago Cubs Preview 2020 observes that after an All-Star appearance in the 2018 MLB season, Lester showed some regression last year. The 35-year-old southpaw compiled a 4.46 ERA and a 1.497 WHIP over his 31 starts. Despite this, Lester was still able to finish tied for the lead in wins among the team's pitching staff. He recorded 13 victories, as did Jose Quintana.
Bottom of the Rotation
Quintana also had a down year in 2019. He made a team-leading 32 starts but finished with a 4.68 ERA. As a bottom of the rotation pitcher, he should be solid enough. If he can drop his ERA to 4.00 or below, he will be certainly be a very solid fourth-man for the Cubs' rotation.
Chicago Cubs Preview 2020 – Bullpen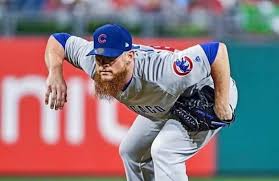 In compiling this Chicago Cubs Preview 2020, we discovered that the biggest question mark for Chicago as they enter 2020 will be whether Craig Kimbrel can bounce back from an abysmal first year as a Cub. The hard throwing right-hander had the worst statistical season of his ten-year MLB career. He finished with a 6.53 ERA and a 1.597 WHIP.
The team's biggest loss in the bullpen came when Steve Cishek signed with the crosstown rival Chicago White Sox. He saw the second most action out of all Cubs relievers pitching 64.0 innings. Cishek was extremely solid putting together a 2.95 ERA. The team is likely to look towards Kyle Ryan, Rowan Wick, and Tyler Chatwood to replace the sinker-baller. In 2019, Ryan had a 3.54 ERA through 61.0 innings pitched. The 27-year-old lefty will likely see more action as he's used to make up for the loss of Cishek's. Wick and Chatwood also put together pretty good seasons last year. The two pitchers had ERAs of 2.43 and 3.76 respectively. Chatwood saw the most action of any member of the Cubs bullpen last season and could possibly see some action in the rotation as well this year.
Cubs – Everyday Players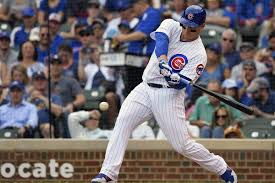 The Cubs entire batting order is projected to be solid from front to back. Anthony Rizzo, Javier Baez, and Kris Bryant are the club's biggest threats at the plate. Rizzo and Bryant both finished the 2019 season with OPS of above .900. Rizzo led everyday Cubs players with a .924 OPS while driving in a team-leading 94 runs. Baez's production was down last season in comparison to 2018; although he was still good enough to warrant an All-Star game appearance. In 2019, the Puerto-Rico native had 29 home runs along with a .281 batting average. He will likely be one of the top shortstops in the NL this season. Bryant also made an All-Star appearance last season. The former second overall draft selection had a .903 OPS on the year while driving in 77 runs.
Wilson Contreras will also have a sizeable role in Chicago's lineup. As one of the better hitting catchers in the majors, Contreras had a .888 OPS and 64 RBI last season. Through his first four years, the catcher has been very consistent, hitting above .249 in each of his MLB seasons.
Chicago – Rounding out the Order
The Cubs roster is elite in terms of power. In developing our Chicago Cubs Preview 2020, we found that last season the club finished with 256 home runs, the sixth-most in the MLB and the second-most in the National League. Kyle Schwarber blasted a team-leading 38 homers, while Bryant finished second on the team with 31. Chicago had six players who went yard more than 20 times. Jayson Hayward (21), Javier Baez (29), Wilson Contreras (24), and Anthony Rizzo (27) were all among this group of players. All six will be rostered by the Cubs once again, giving the team's offense the potential to be lethal in almost every at bat in the season.
Chicago Cubs Preview 2020 – Prediction
Our Chicago Cubs Preview 2020 expects the ball club to have a bounce back season. While their bullpen has some glaring question marks, they certainly have enough fire power at the plate to provide adequate run support. Along with this, their rotation remains solid despite losing Hamels to free agency. Look for the Cubs to compete for a playoff position in the NL Central during the 2020 season.
Chicago Cubs – 2nd in the NL Central (89-73)