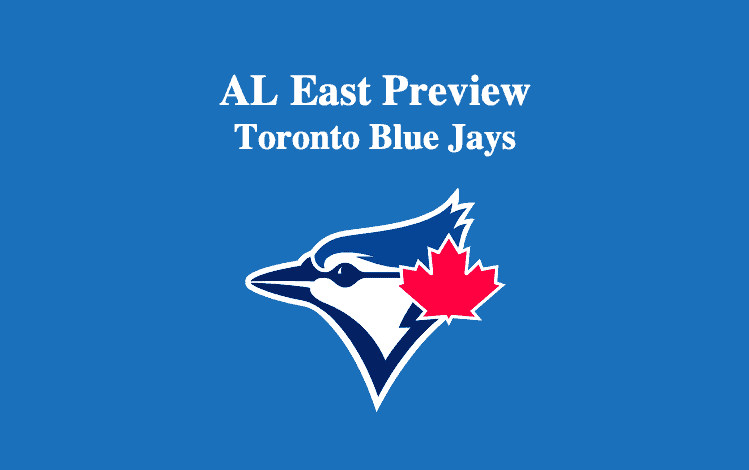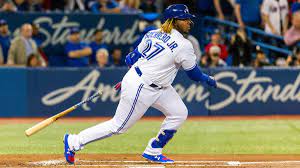 Our AL Toronto Blue Jays preview 2021 observes that last season this team made it back to the postseason after a three-year lapse. It only the third time since 1993 that the Jays have qualified for the playoffs. This version of the Toronto Blue Jays won 32 and lost 28, finishing eight games behind the division-winning Tampa Bay Rays. Their 162-game adjusted record was 86-76.
Unfortunately, their playoff run was short, as they lost to the Rays in the ALWC two games to none. The shortened season may have helped the Blue Jays who definitely had depth issues when it came to starting pitching. Still, Toronto has become a contender, and with the expansion of teams qualifying for the playoffs, they will certainly have a viable shot at the postseason.
AL Toronto Blue Jays Preview 2021 – Pitching
The pitching staff's ERA of 4.60 was 11th in the league. Teams hit .255 (13th) against this team and punched out 81 homeruns, which tied for the fifth-most in the AL. Toronto's 1.46 WHIP ranked 14th, while their 17 saves put them in a three-way tie for fourth. Toronto hurlers gave up the second-most walks (250) while they ranked ninth in strikeouts with 519.
Toronto Rotation
Our Toronto Blue Jays preview 2021 notes that in his first season with the Blue Jays that Hyun-Jin Ryu performed like an ace. The former Los Angeles Dodger posted a record of 5-2 over 12 starts. He used three primary pitches, an 80mph change, 86mph cutter, and 90mph fastball as well as his penchant for control, to record a 2.69 ERA and 1.15 WHIP.
Lefty Robbie Ray could be the second man in the Jays rotation. Since his 2017 All-Star season, when he went 15-5, the seven-year veteran has had issues with his delivery and various injuries. Last season, he came to Toronto from Arizona midseason. With the Jays, he had four starts and went 1-1 with an ERA of 4.79. His 94mph four-seam fastball offers a lot of movement, while his 87mph slider rises and falls quickly. If healthy, he could be a major factor.
Three through Five
After pitching for the Nationals in his first six MLB seasons, over his next two, Tanner Roark spent time with three different teams. For the first time since 2018, he returns to the same team. Last season with the Jays, Roark did not live up to expectations. In 2021, he needs to be a reliable, inning eater.
The fourth starter, Steven Matz, comes to Toronto after spending his first six seasons with the Mets. In 2019, Matz was solid, but last season, he was a disaster. He went 0-5 over six starts, recording a 9.68 ERA and 1.70 WHIP. Late last summer, left shoulder problems took him out of the mix. If he can regain his health, Matz is capable of 30 starts and double-digit wins. In 2020, his initial season, Nate Pearson showed some good stuff in limited action. He looks to be the fifth man in the rotation. Pearson throws a blinding fastball and slow churning changeup, both of which rise precipitously as they approach the plate.
Relief
Righty Tyler Chatwood comes to the Jays from the Chicago Cubs. In 2020, his season was cut short due to a right-forearm strain. If healthy and effective, his cutter, sinker, and curve could offer Toronto 30 to 40 innings of quality relief. Righty David Phelps and lefty Ryan Borucki will be essential to bullpen success. Eight-year vet Phelps has been with six different teams in the last three seasons, as he's struggled with control and health problems.
Borucki returns to the Jays for his third season. He was sound last season, making 21 appearances and posting a 2.70 ERA and 1.44 WHIP. His record was 1-1 with three holds and two blown saves. Borucki has a blazing 95mph sinker that drops out of the zone quickly and an 87mph slider that offers fine movement. His change is solid.
Closer Jordan Romano appeared in 15 games last season, recording a 1.23 ERA, 0.89 WHIP, and 21 strikeouts over 14.2 IP. He was 2-1 with 10 holds, two saves, and one blown save. Romano features a 90mph slider and 97mph four-seam fastball.
Toronto Blue Jays Preview 2021 – Everyday Players
This team could hit. Toronto's .255 batting average was the fourth-best in the AL. Their OBP came in at .325 (6th), recorded a slugging percentage of .441 (4th), and OPS of .766 (4th). They hit 88 homeruns (4th), smacked 104 doubles (3rd), and garnered 203 walks (6th). Also, their 516 hits ranked fourth in the AL. The Rays were solid at the plate.
Newly arrived centerfielder George Springer bats first with shortstop Bo Bichette hitting second. Third up is second baseman Marcus Semien. Outfielder Teoscar Hernandez, who had a breakout season last year, hits fourth with first baseman and talented batsman Vladimir Guerrero Jr. fifth. The latter end of the batting order has third baseman Cavan Biggio sixth, left fielder Lourdes Gurriel Jr. seventh, and designated hitter Rowdy Tellez eighth. Cather Danny Jansen is the final man to the plate.
Toronto – Infield and DH
Our Toronto Blue Jays preview 2021 has Bo Bichette at short and Marcus Semien at second. Bichette, who's worked hard to improve his fielding, has a good bat. Last season, over 30 games, he hit .301 with five homers and 23 RBI. He also hit nine ropes for doubles and smacked a triple. Formerly with the Athletics. Semien signed a one-year, $18 million deal with the Jays for 2021. He brings a .254 BA to the plate and some solid power that could offer about 30 round trippers as well as 30-plus doubles. Semien also possesses fine fielding skills.
Vladimir Guerrero Jr. cover first base and Cavan Biggio is at third. Although he'd love to be back at third, Guerrero may be better suited for first. Even though he has not reached his full potential at the plate yet, Guerrero has a huge upside and should be smacking 40-plus homers and driving in 90-plus runs soon. It's true that catcher Danny Jansen has had issues when hitting, but he's sound and flexible behind the plate. DH Rowdy Tellez hit .283 over 35 games last season. He hit eight homeruns and five doubles while recording 23 RBI.
Outfield
Right fielder Teoscar Hernandez had a breakthrough season last year. The big question is can he sustain the type of output he enjoyed in 2020 when he hit .289 with 16 homeruns and 34 RBI? If he can, the Jays will have a new major threat at the plate. In left, Lourdes Gurriel Jr. show Gold-Glove potential. Plus, last season, he made major improvements in hitting. Gurriel recorded a .308 BA and hit 11 homers and 14 doubles while posting 33 RBI. After seven seasons with Houston, George Springer comes to Toronto to anchor centerfield. Springer is a better than average fielder and overall sound hitter with speed.
AL Toronto Blue Jays Preview 2021 – Final Word
Our AL Toronto Blue Jays preview 2021 observes that manager Charlie Montoyo finished third in AL Manager of the Year voting. He did a fine job keeping the teams focused as they were restricted from playing in Toronto and made Buffalo's Triple-A Sahlen Field home. Plus, the first three weeks of the season, they were basically nomads. In what was a confusing time where this team was totally uprooted, they performed well. That says a lot about Montoyo and the Toronto front office run by GM Ross Atkins. We expect this team to once again be a contender. They have a fine group of hitters and a promising pitching staff. There's a lot of young talent here.
Summary – Toronto Blue Jays Preview
Record 90-72 (Third-place AL East)