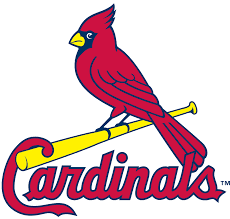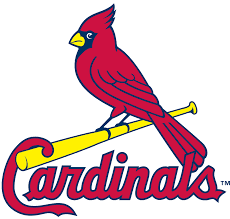 For the first time in a long time, the St. Louis Cardinals (86-76) did not make it into the postseason. For the previous four seasons, the Cards were in the playoffs, and from 2013 to 2015, they finished first in the NL Central. Last season, St. Louis finished second in the division, but that was not enough to secure a wild card spot.
Our 2017 St. Louis Cardinals preview anticipates this ball club having a decent shot at the postseason once again, but not as division champs. Then again, you never know with the Cardinals. They can go beyond expectations and if they have a shot, they'll make the moves to get there.
Starting Pitching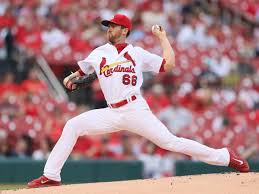 The Cardinals were 12th in ERA last season with a 4.08 mark. That was a big jump from the 2015 season when they posted a league best 2.99 ERA. Part of the problem was pitching, but another aspect that hurt the Cardinal pitchers was the team's poor fielding. The team had a .983 fielding percentage in 2016, which was 20th in the league.
Adam Wainwright (R, 13-9 W/L, 4.62 ERA), Cardinal ace, will be looking to get back on track after a tough 2016 where he underperformed. He's part of a trio of All-Star pitchers that includes Carlos Martinez (R, 16-9 W/L, 3.04 ERA) and Lance Lynn (R, 0-0 W/L, 0.00 ERA). Lynn is back after missing last season due to elbow surgery. The fourth starter in the rotation, Mike Leake (R, 9-12 W/L, 4.69 ERA), spent his first season in St. Louis watching his ERA rise to 4.69. Alex Reyes (R, 4-1 W/L, 1.57 ERA), in the fifth spot, is a prospect who has shown a lot of promise.
Bullpen
Seung-Hwan Oh (R, 6-3 W/L, 1.92 ERA, 19 SV) returns after taking over as the closer and striking out batters with his calm and commanding presence. We expect former closer Trevor Rosenthal (R, 2-4 W/L, 4.46 ERA), who ineffective partway through the season due to injury, to take on the setup duties. Also key in the Card bullpen will be hard throwing Michael Wacha (R, 7-7 W/L, 5.09 ERA) and newcomer Brett Cecil (L, 1-7 W/L, 3.93 ERA).
Hitting and Fielding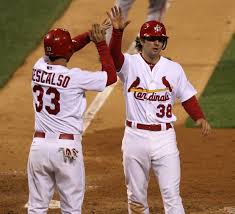 All-Star Aledmys Diaz (.300 BA, 17 HR, 65 RBI) controls the area known as shortstop while ably performing at the plate. The Cardinals would like to see his counterpart at second, Kolten Wong (.240 BA, 5 HR, 23 RBI), improve a lot this season. Matt Carpenter (.271 BA, 21 HR, 68 RBI), who has been an All-Star at three different positions, will be at first. He's got an active bat and a sure glove. Third will be patrolled by Jhonny Peralta (.260 BA, 8 HR, 29 RBI) who has struggled since he had hand surgery. It's hoped that he can have a rebound year. Catcher Yadier Molina (.307 BA, 8 HR, 58 RBI) caught 1,218.1 innings last season and, also, had a magnificent year behind the plate.
The outfield will include former Card centerfield Randal Grichuk (.240 BA, 24 HR, 68 RBI) in left. Grichuk has some power and consistency at the plate while ably tracking down balls in the field. Rightfielder Stephen Piscotty (.273 BA, 22 HR, 85 RBI) has power while Cubs' free agent Dexter Fowler (.276 BA, 13 HR, 48 RBI) will take over center and leadoff.
Coaching and Management
Manager Mike Matheny does a good job working with young players. The Cards gave him a three-year contract extension so that he can focus on helping improve the team. He's a sound clubhouse manager whose strength lies in motivating his players to improve and succeed. GM John Mozeliak has done a good job retooling the team and will be making more deals in the fairly near future.
2017 St. Louis Cardinals Preview Final Word
This is a very fine Cardinal team that should be improved over last year's. More solid fielding, a healthier pitching staff, and a bit more hitting will certainly help the Cards in 2017. We like their chances of making it back to the playoffs. Our 2017 St. Louis Cardinals preview sees this team as possibly possessing the stuff to compete in the NL Central for first.
2017 St. Louis Cardinals Preview Projected Finish: 2nd in NL Central