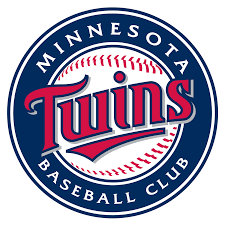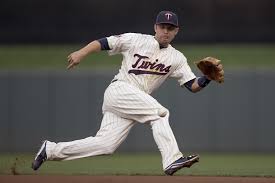 The Minnesota Twins (85-77) surprised a lot of people last year, as they managed to qualify for the playoffs as the second wild card team. They did finish 17 games behind first-place Cleveland in the AL Central and were the only playoff team to have fewer wins than losses to teams with a record of better than .500. The Twins' postseason hopes didn't last long. They lost in the wild card playoff game to the Yankees. How does our Minnesota Twins 2018 preview see this team doing? We think that they have a good shot at making it to the postseason once again.
Pitching
In many ways, the Minnesota pitching staff was average or a bit below average. They were 19th in ERA (4.59), 11th in wins (85), and 12th in saves (42). They allowed too many hits, as teams batted .266 (26th) against them. Their strikeout rate for nine innings was only 7.3. The only team that had a worse rate was Texas.
Starters
The one and two spots in the rotation are fairly secure. Righty Ervin Santana (16-8 W/L, 3.28 ERA, 7.1 K/9) led the majors with five complete games and topped Minnesota hurlers in wins. Joes Berrios (14-8 W/L, 3.89 ERA, 8.6 K/9) put up some good numbers, but struggled mightily on the road where he had a 5-7 record and an ERA of 5.17. Third in the rotation is Kyle Gibson (12-10 W/L, 5.07 ERA, 6.9 K/9). Over two seasons, Gibson is 18-21 and has a plus-five ERA.
Lefty Adalberto Mejia (4-7 W/L, 4.50 ERA, 7.8 K/9) and righty Aaron Slegers (0-1 W/L, 6.46 ERA, 5.3 K/9), two young starters, have potential. The question is can they reach that potential this season? As a rookie last year, Mejia had 21 starts while Slegers led the minors in wins with 15, starts with 23, and innings pitched with 148.
Relievers
Closer Fernando Rodney (4.23 ERA, 39 SVs, 10.6 K/9) comes to the Twins from the Arizona Diamondbacks, as Minnesota becomes his ninth club in 15 years. Rodney earned his 300th save last season and brings consistency and dependability to the closer role. As a rookie last year, righty Trevor Hildenberger (3-3 W/L, 3.21 ERA, 9.4 K/9) was a top-notch performer, recording a dozen holds while averaging 9.4 strikeouts per nine innings. Taylor Rogers (7-3 W/L, 3.07 ERA, 7.9 K/9) was very tough when he came into the game with runners on base.
Everyday Players
Minnesota was, overall, better than average at the plate. They were ninth in the league in batting average (.260), sixth in RBI (781), and seventh in on-base percentage (.344). On the other side of the ledger, the Twins were 16th in home runs with 206 and 27th in players LOB, as they totaled 1,147. Their .987 field percentage was fourth in the majors, while they were 19th in DPs with just 144.
Hitting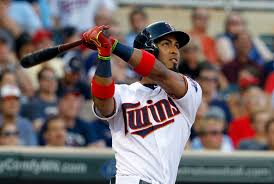 The top four spots in the Twins batting order are simply massive. Brian Dozier (.269 BA, 93 RBI, 34 HRs), who leads off, has hit a minimum of 30 doubles and 20 homers in each of the last four seasons. Joe Mauer (.305 BA, 71 RBI, 7 HRs), the veteran first baseman, batted .305 in 2017 but saw his homers fall off. Over his first two MLB seasons, Miguel Sano (.264 BA, 77 RBI, 28 HRs) has knocked in 195 runs and smacked 71 homers. In the fourth spot, Eddie Rosario (.290 BA, 78 RBI, 27 HRs) had a solid third MLB season in 2017, hitting more homers than he did the first two seasons.
In the second-half of the lineup, there are more players who are fine offensive threats, including Jorge Polanco (.256 BA, 74 RBI, 13 HRs), who managed to hit .316 and knock in 42 RBI in the final third of the season. Also in the last part of the season, Byron Buxton (.253 BA, 51 RBI, 16 HRs) stole at least one base in 24 straight games. Batting seventh, Max Kepler (.243 BA, 69 RBI, 19 HRs) managed to destroy righties. In the last two spots in the batting order, DH Eduardo Escobar (.254 BA, 73 RBI, 21 HRs) and catcher Jason Castro (.242 BA, 47 RBI, 10 HRs) offer power.
Defense
Castro is definitely in the lineup for his defensive skills, which includes skillful pitch framing. He also ably handles the pitching staff. At first base, Mauer is a Gold Glover, and second baseman Brian Dozier is exceptionally solid. On the other side of the infield, both shortstop Polanco and third baseman Sano lack top-notch D skills. They are, at best, passable.
In center, Buxton is one of the best, hunting down the toughest of fly balls. In left field, Rosario has seen his skills diminish. In left, Kepler displays elite athleticism and has started to make fewer mental errors. Look for more improvement from him this season.
Management and Front Office
Now starting his fourth season at the helm, Paul Molitor has proven to be one of the best at getting the most from his team. He's smart, well-liked, and is able to connect with his players. At the end of the 2017 season, Molitor was awarded with a three-year extension on his contract. GM Thad Levine and chief baseball officer Derek Falvey came on last season and took the year to get acclimated. Look for them to be more aggressive this year in getting Molitor what he needs to succeed.
Minnesota Twins 2018 Preview: Final Word
Our Minnesota Twins 2018 preview finds that this team has a lot going for it. If they can get a little more from their pitching staff, which includes a fairly deep bullpen, the club will contend. They have to do better against the league's premium clubs. There's quite a bit of offense in the batting order, while the defense is uneven. In developing our Minnesota Twins 2018 preview, we can't help but see this team back in the playoffs again.
Projected Finish: 2nd AL Central, Record: 89- 73