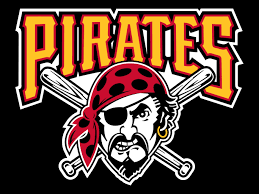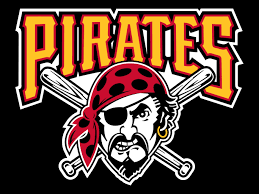 From 2013 through 2015, the Pittsburgh Pirates (78-83) made it into the playoffs as a wild card. Last season, the Pirates sat out the playoffs ending the season third in the NL Central with a losing record. Fans were stunned by their underperformance. One reason as to why the Pirates faltered had to do with star Andrew McCutchen underperforming. The reason for this had to do with his attempting to play through thumb knee injuries. In our 2017 Pittsburgh Pirates preview, we see the Pirates being more competitive if McCutchen can have a comeback season.
Starting Pitching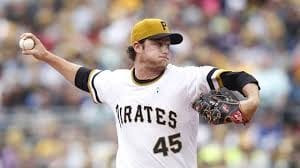 The Pirates have a young pitching rotation that was, overall, statistically a little les than average. Ace Gerrit Cole (R, 7-10 W/L, 3.88 ERA) did not perform as well as expected. The Bucs need to see the young ace, who suffered in 2016 with elbow issues, have a rebound season. Ivan Nova (R, 5-2 W/L, 3.06 ERA), the second starter, signed a new three-year, $26 million deal. Following him will be Jameson Taillon (R, 5-4 W/L, 3.38 ERA), Chad Kuhl (R, 5-4 W/L, 4.20 ERA), and Steven Brault (L, 0-3 W/L, 4.86 ERA). In 2016, Taillon was impressive in his first MLB season. Prior to his rookie year, he spent two years recovering from Tommy John surgery.
Bullpen
Tony Watson (L, 2-5 W/L, 3.06 ERA, 15 SV), the former setup man for the Pirates, was converted to the closer role last July when closer Mark Melancon was traded to the Nationals. He converted 15 of 18 attempts and will continue on as the closer in 2017. Daniel Hudson (R, 3-2 W/L, 5.22 ERA), who signed a two-year deal, will setup as he replaces Neftali Feliz. If Phillip Rivero (L, 1-6 W/L, 3.89 ERA), can find the plate with his fastball, he'll be effective. The bullpen has depth when it comes to middle relief.
Hitting and Fielding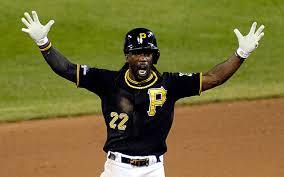 In 2016, the Pirates were fourth in OB% at.332 and eighth in stolen bases with 110. Second baseman Josh Harrison (.283 BA, 4 HR, 59 RBI) had a fine season, which resulted in him getting a four-year deal. At shortstop Jordy Mercer (.256 BA, 11 HR, 59 RBI) was consistent if unspectacular. Rookie Josh Bell (.273 BA, 3 HR, 19 RBI), a switch hitter, had a good season at the plate as the former outfielder adjusted to playing first base. At third Jung Ho Kang (.255 BA, 21 HR, 62 RBI) performed well but he may face suspension due to a drunk driving charge in South Korea. Catcher Francisco Cervelli (.264 BA, 1 HR, 33 RBI) has spent two years behind the plate as the starter after seven years as the backup. He's earned that starter role by performing on a consistent basis.
There's no doubt that the Pirates have one of the best outfields in the game. But the Bucs are concerned about McCutchen (.256 BA, 24 HR, 79 RBI), the 2013 NL MVP, who was hampered by injuries. Gold Glover Starling Marte (.311 BA, 9 HR, 46 RBI) is not only a fine fielder, but also, a dynamic hitter. Right fielder Gregory Polanco (.258 BA, 22 HR, 86 RBI) is a five-tool player who has the potential to be a superstar.
Coaching and Management
Owner Bob Nutting's enforced payroll restrictions have frustrated GM Neal Huntington and manager Clint Hurdle. Huntington and Hurdle did a good job resurrecting the franchise, but at this point they may want to find a new club where they can have an effect. This season will be interesting for the duo.
2017 Pittsburgh Pirates Preview Final Word
In our 2017 Pittsburgh Pirates preview the team has some pressing question marks that include McCutchen's injuries, Cole's elbow problems, and whether or not Watson is the real thing at closer. Plus there are those budget restrictions. There is some solid and exciting young talent. Our 2017 Pittsburgh Pirates preview finds that this team can go either way this season.
2017 Pittsburgh Pirates Preview Projected Finish: 3rd NL Central