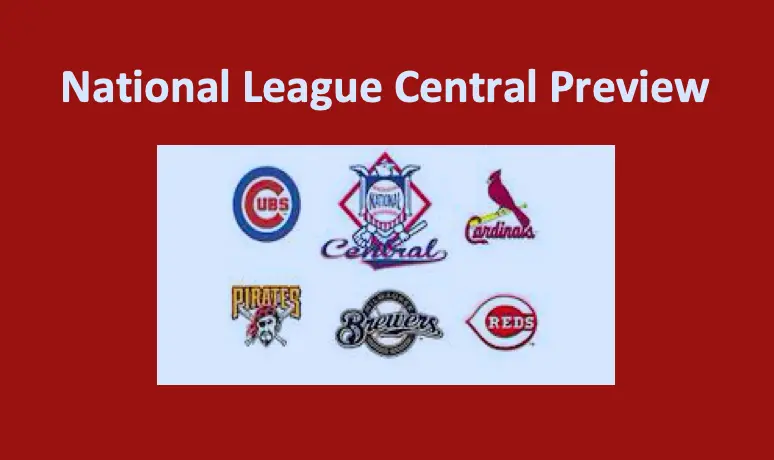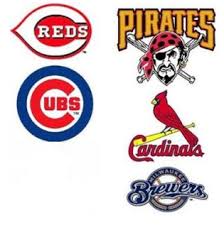 Our NL Central Preview 2020 page gives you a quick glance at each team. Use this NL Central Preview 2020 to connect with each of our team pages. Those team pages offer a complete preview of each club in the division. Included is an analysis of each club's starting rotation, relievers, and every day players. We also consider every teams recent history, trades, and free-agent signings. In the NL Central, we like the Milwaukee Brewers. They've got a solid starting five and have retained some good hitters.
Although we've picked the Chicago Cubs to finish second, we could have easily chosen the St. Louis Cardinals to be in the two-spot. The Cards have a way of getting the job done, while the Cubs could struggle to meet expectations. By the way, the Cincinnati Reds are on the upswing. They could be a dark horse in this race. One team you won't have to worry about are the Pittsburgh Pirates. They cleaned house and are starting a major rebuilding effort.
NL Central Preview 2020 – Teams
In this section, we provide you with a quick a six-point assessment of each NL Central team. We note three strengths and three weaknesses for each team. These mini reviews are designed to offer a very fast view of each club. Of course, our NL Central team previews have been created to provide you with the specifics you need to understand how each club will do in the regular season. To get the full picture of the National League make sure that you access the profile of each team. To connect with the complete preview simply click on the team name.
Strengths and Weaknesses
Strengths
SP Yu Darvish can bring it
Big plus if closer Kimbrel can rebound
There's power in those bats
Weaknesses
Need upgrade in CF; Ian Happ is hapless
Rotation gets spongy from Lester down
Manager Joe Maddon is gone, why?
Strengths
3B Suarez has plenty of power
Addition of 2B Moustakas offers more power
Closer Iglesias has more than one inning in him
Weaknesses
Could use more bats
Question marks in bottom part of rotation
1B Votto in major regression mode
Strengths
RF Christian Yelich an elite player
Closer Josh Hader the master of multi-inning saves
In 2019, third in home runs and fifth in OBP
Weaknesses
Starting rotation has some question marks
1B Smoak in decline
In 2019, last in NL with runner in scoring position
Strengths
In 2019, rookie LF Bryan Reynolds hit .314 with 57 extra-base hits
1B Bell premium power hitter
New manager Derek Shelton combines old and new school techniques
Weaknesses
Shelton must detox clubhouse
Rotation is thin
CF Starling Marte is now with D-backs
Strengths
SP Jack Flaherty is a dependable workhorse
First-year manager Shildt got the team to the playoffs
Solid minor league system
Weaknesses
Rotation drops off quickly
Paul Goldschmidt needs bats around him to hit projected stats
Almost no new additions
Our NL Central Preview 2020 Projections
In creating our NL Central Preview 2020, we found that the Pirates and Reds are lacking. Pittsburgh is starting to rebuild while Cincy has been rebuilding and improving. However, the Red Legs are not yet in a place where they can be competitive. The three other teams, the Brewers, Cubs, and Cardinals, could be interchangeable. In other words, we see this division being a three-way race with the Brew Crew finally taking it down.
Milwaukee Brewers
Chicago Cubs (Wildcard)
St Louis Cardinals
Cincinnati Reds
Pittsburgh Pirates