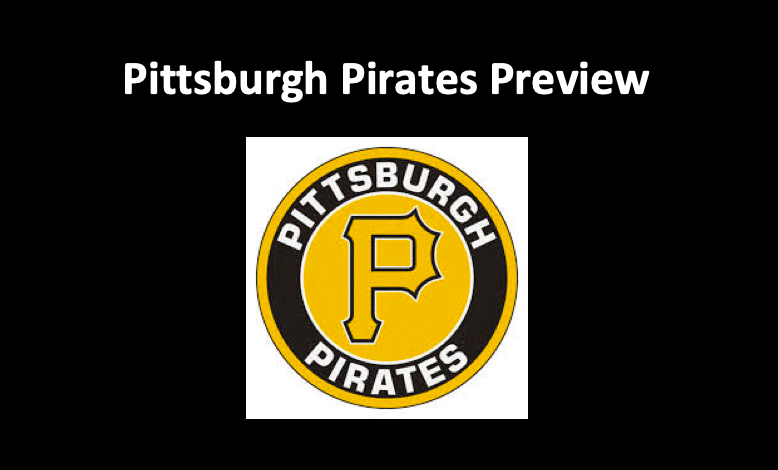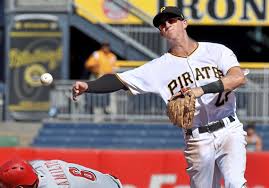 Our Pittsburgh Pirates Preview 2020 looks at how the team that finished last in the Central Division in 2019 will fare this season. The Pirates were hardly competitive finishing with a 69-93 record, which was the second worst in the National League. They ended the year with the fifth- worst team ERA in the majors allowing 5.18 runs per game. This Pittsburgh Pirates preview examines how well the ball club will compete in what is a strong National Central Division. One thing is for certain, they will have to raise their game to a new level if they expect to in any way be successful.
Pittsburgh Pirates Preview 2020 – Rotation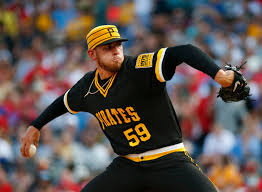 Last season the Pirates pitching rotation severely lacked in both consistency and securing positive results. As the club heads into the 2020 season, their starting rotation looks weak once again. Last season, all five of Pittsburgh's presumptive starters had ERAs of above 4.00. Joe Musgrove finished 2019 with an ERA of 4.44 and is likely to head the starting five. His ERA and WHIP of 1.215, which were best among the team's regulars, is indicative of the lack of talent on the Pirate mound. Chris Archer and Trevor Williams are also slated to get their fair share of starts this upcoming season. Both had tough years last season as both finished with ERAs above 5.00.
Archer, while showing potential in the past, has struggled over his last few seasons. He allowed 1.412 hits and walks per inning pitched while finishing with a 5.19 ERA. Our Pittsburgh Pirates Preview 2020 finds that he looks to be well past his prime and has struggled with injuries. It is unlikely he can be the ace that the Pirates desperately lack. Williams is one season removed from a solid campaign where he won .583 percent of his starts. In 2018, the right-hander finished with a 14-10 record along with a 3.11 ERA. He regressed last season though, compiling a 5.38 ERA over his 26 starts. If he can bounce back this year, he could be Pittsburgh's best pitcher, although this is far from a sure bet.
Bottom of the Rotation
Mitch Keller (7.13 ERA, 1.833 WHIP), and Steven Brault (5.38 ERA, 1.414 WHIP) round out the Pirate's 2020 rotation. While Brault is unlikely to be a top pitcher for his team, Keller could have a breakout year. The former second-round pick got considerably more consistent over his 11 starts last season. Keller will look to continue improving upon his rookie season.
Pittsburgh Pirates Preview 2020 – Bullpen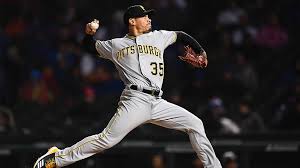 Pittsburgh's bullpen took a big hit last year when they lost their closer, Filepe Vazquez, due to legal reasons. And while the rest of their bullpen was lackluster, they did potentially find a suitable replacement for Vazquez. Keone Kela is projected to close out games for the Pirates this season. He saw action in 32 games last season compiling a 2.12 ERA and a 1.01 WHIP. The 26-year-old has shown potential in his young career and could have another solid season as the club's fulltime closer.
Unfortunately for Pittsburgh, the rest of their bullpen is well below average. Kyle Crick, Michael Feliz, and Richard Rodriquez are the ball club's best relievers after Kela and will see significant usage. Rodriquez had the best 2019 season out of the three and saw action in more games than any other Pirate pitcher. He finished the year with a 3.72 ERA over his 72 appearances. Crick and Feliz compiled ERAs of 4.96 and 3.99 respectively. Our Pittsburgh Pirates Preview 2020 observes that all three will need to be more consistent if the Pirates hope to improve upon their record from last season.
Pirates – Everyday Players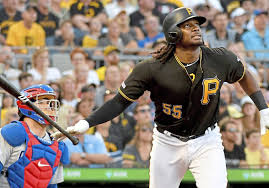 The Pirates biggest loss over the offseason came when they traded Starling Marte to Arizona. Marte had been a consistent bat and an even more consistent fielder. The two-time Gold Glove winner had a .295 batting average last season to go along with a team-leading 25 stolen bases. They will look to Jarrod Dyson to replace Marte, although he is a significant downgrade. The 36-year-old Dyson is coming off of a season where he finished with a .633 OPS and a .230 batting average. These are hardly significant numbers to replace Marte's production.
Pittsburgh will rely on a combination of Josh Bell, Bryan Reynolds, and Kevin Newman to offer run support for their pitching staff. This Pittsburgh Pirates Preview 2020 notes that Bell is by far the Pirates' best player. The first baseman blasted 37 homers to go along with his team leading .936 OPS in 2019. Bell also drove in a team high 116 runners last year. In 2019, Reynolds enjoyed a solid rookie season where he had a .314 batting average along with a .880 OPS. Newman is coming off of his first full major league season where he saw action in 130 contests. The shortstop hit .308 with 64 RBI for the Pirates.
Pittsburgh – Rounding Out the Order
Pittsburgh's lineup will be rounded out by Gregory Polanco, Adam Frazier, and Colin Moran. All three had overall sound seasons last year and will be counted on to contribute in every game. Polanco enters his seventh MLB season. He was plagued by injuries last year. Polanco was limited to only 42 games, where he had a .726 OPS. Frazier and Moran both enter their fifth big league seasons. In 2019, they hit .278 and .277 respectively and are solid bats for the middle of the Pirates' lineup.
Pittsburgh Pirates Preview 2020 – Prediction
Our 2020 Pittsburgh Pirates Preview 2020 doesn't see much upside for the club this season. The strongest aspect of this team will be their bats, which will likely be below average at best. On top of this they lack a reliable rotation and bullpen. The NL Central has some strong teams, and on paper, the Pirates' lineup looks very weak in comparison. Look for Pittsburgh to finish among the bottom of all National League teams, as well as last in the NL Central.
Pittsburgh Pirates – 5th in the NL Central (65 -97)
.