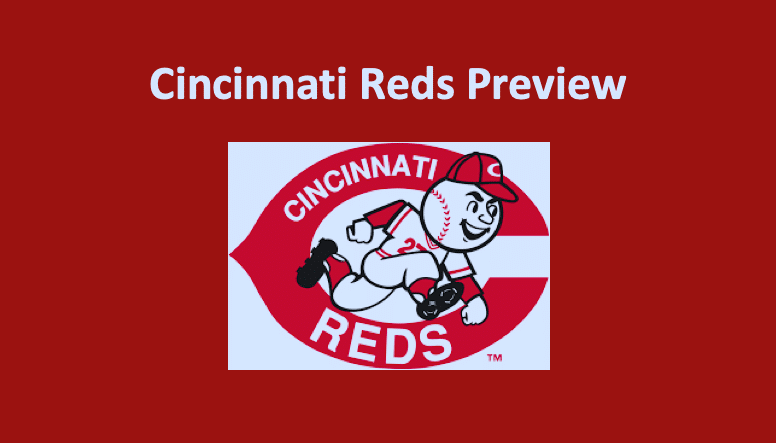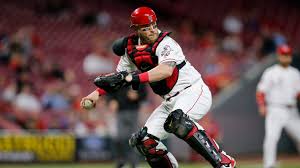 Our Cincinnati Reds Preview 2020 sees a club that could enjoy success but will likely fly under the radar. While the Reds finished fourth in the NL Central last season, they have made significant moves to address the issues that hampered them. The Reds finished with a 75-87 record in 2019 to put them 16 games in back of the NL Central-leading Cardinals and 14 games in back of a wildcard spot. This 2020 Cincinnati Reds preview sees the ball club's offseason moves as significant enough to push the team towards competing for a playoff spot.
Cincinnati Reds Preview 2020 – Rotation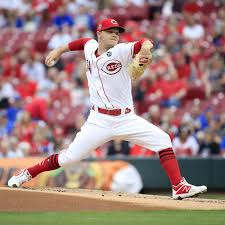 The Reds enter the 2020 season with a very underrated group of starting pitchers. Luis Castillo and Sonny Gray both had terrific seasons last year and will look to continue where they left off. Castillo projects to lead Cincinnati's rotation after topping the club in wins last season. The 27-year-old right-hander finished with a 15-8 record over his 32 starts. He compiled a 3.40 ERA and a 1.143 WHIP. In his first season as a Red, Gray finished with an 11-8 record and a 2.87 ERA. He rebounded in a major way from his tough stint with the Yankees just one year prior.
Bottom of the Rotation
The big question mark in this rotation is going to be Trevor Bauer. Bauer was acquired from Cleveland last year and struggled in his 10 starts with the Reds. He went 2-5 with a 6.39 ERA during this stretch. This Cincinnati Reds Preview 2020 finds that despite this, Bauer is just one season removed from a career year when he finished with a 12-6 record while posting a 1.09 WHIP and a 2.21 ERA. If Bauer can return to this form, he could make the Reds rotation among the best in the Majors. Anthony DeSclafani and Wade Miley round out his portion of the Cincinnati's roster. DeSclafani went 9-9 with a 3.89 ERA with the Reds last season while Miley finished 14-6 and 3.98 as an Astro.
Cincinnati Reds Preview 2020 – Bullpen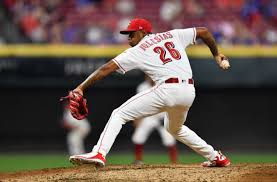 Cincinnati's biggest addition to their bullpen over the winter was Pedro Strop. While the former Cub had a down year in 2019, if he plays like he did the prior season he will be a great addition. In 2019, Strop had a 4.97 ERA in his 50 appearances along with a 1.27 ERA. In 2018, his ERA was 2.26 while compiling a 0.99 WHIP.
Much like Strop, Reds closer Raisel Iglesias struggled in 2019. While the Cuban native finished tied for third in saves among National League pitchers, he saw his ERA rise to 4.16. In 2017 and 2018, Iglesias's ERA was 2.49 and 2.38 respectively. Despite his struggles last year, he still projects as a reliable closer for a team that finished with the fourth-least blown saves last season. In developing our Cincinnati Reds Preview 2020, we find that if he can bounce back from his 2019 season, the Reds' should be set up well to maintain any late-game leads.
Cincinnati's bullpen will also feature Michael Lorenzen, Robert Stephenson, and Amir Garrett. All three pitchers will look to build off solid 2019 seasons where each posted a career low ERA. Lorenzen saw action 73 times, compiling a 1.15 WHIP and a 2.92 ERA. Stephenson and Garrett posted 3.76 and 3.21 ERAs respectively. Overall, the Reds bullpen should be solid this season.
Reds – Everyday Players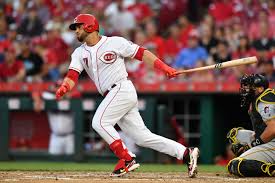 Cincy had a tough time putting runs on the board last year. They averaged 4.33 runs per game, the sixth-least in the majors. Over the offseason, Cincinnati made moves to address this issue. First, they added Mike Moustakas, who had a very strong 2019 as a Milwaukee Brewer. The 31-year-old finished with an .845 OPS while hitting 35 homers. He was second on a strong Brewers club with 87 RBIs trailing only Christian Yelich, who finished second in MVP voting.
Our Cincinnati Reds Preview 2020 observes that the team also added Nick Castellanos. Castellanos was traded to the Cubs at the deadline by Detroit last season and was a force with Chicago. The Right fielder finished the season with a .863 OPS along with a .289 batting average and 27 home runs. Both Castellanos and Moustakas will join six-time All-Star Joey Votto. While last year Votto had one of the worst seasons of his 13-year career, he was still serviceable. The first baseman finished 2019 with a .768 OPS and a .261 batting average over 142 games.
Cincinnati's top player last season was Eugenio Suarez. Suarez set career highs in OPS (.930) and home runs (49). The 28-year-old also led all Reds batters with a 4.5 WAR. Suarez has continually improved over his six-year career and should be in line for a big season in 2020.
Cincinnati – Rounding out the Order
Freddy Galvis, Jesse Winkler, Nick Senzel, and Tucker Barnhart will round out the Reds batting order. Galvis split his time between the Reds and Blue Jays last year. He finished the season with 23 home runs and a .260 batting average. Winkler finished second in Cincinnati with a .830 OPS last year. Senzel and Barnhart drove in 42 and 40 runs respectively and will provide depth in the batting order.
Cincinnati Reds Preview 2020 – Prediction
Our Cincinnati Reds Preview 2020 expects to see an improvement compared to last season. The additions of Moustakas and Castellanos address the ball club's scoring issues. Along with this, Cincinnati has a rotation which should give them a chance to win almost every night. The biggest questions will be the bullpen where key players will be looking to bounce back from lackluster performances in 2019. Overall, at the very least, we see the Reds being competitive in 2020, and anticipate that they have the talent to make a push for a wildcard spot towards the end of the season.
Cincinnati Reds – 4th in the NL Central (83 -79)