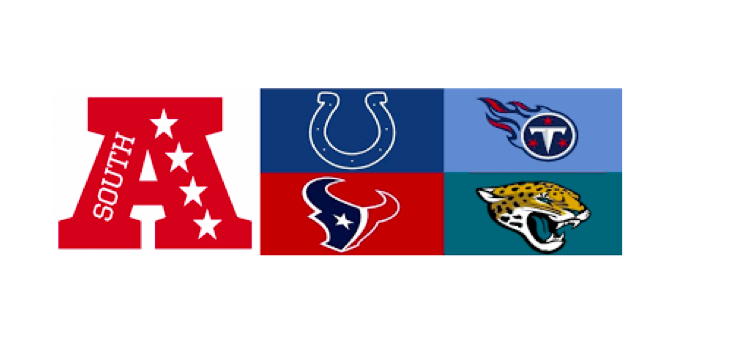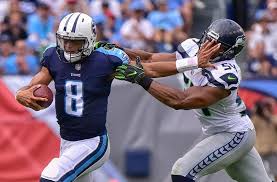 Our 2018 AFC South preview hub page provides readers with important information concerning each team in the division. We project their order of finish and offer links to each club's full sports betting preview. Through this page, you'll get a quick picture of the positives and negatives that define each AFC South club. Once you do that, be sure to navigate to each club's individual page. On this 2018 AFC South preview hub page, you'll find connections to our Tennessee Titans, Jacksonville Panthers, Indianapolis Colts, and Houston Texans team pages.
AFC South- 2017 Season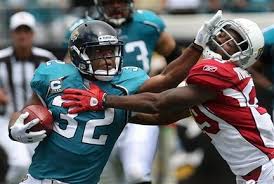 The Jacksonville Jaguars (10-6) won the division last season and came about as close as a team can get to going to the Super Bowl without actually getting there. The Patriots beat them in the conference championship 24-20. Second-place in the division went to the Tennessee Titans (9-7) who also earned a trip to the postseason. But their hopes were also dashed by New England. The Indianapolis Colts (4-12) played without QB Andrew Luck and finished the season in third place. Fourth place last season went to the Houston Texans (4-12) who lost starting QB Deshaun Watson and top defensive player J.J. Watt early in the season.
2018 AFC South Preview: Teams
Below you'll find some quick points to consider concerning each team. Use these, especially at the start of the season. As the 2018 NFL season continues, make sure you access the most current information before making any football bet. You will be able to use these previews as points of reference throughout the 2018 season.
QB Deshaun Watson is a star in the making
WRs include the amazing DeAndre Hopkins
O-line still weak, which may affect ground attack
D-line scary good, especially if Watt is healthy
LBs are skilled and deep
Special teams have been an issue
Bill O'Brien is H-C and O-C
QB Andrew Luck has to stay healthy
RB Frank Gore gone; young Marlon Mack is the man
O-line is improved, offered up league-worst 56 sacks in 2017
Defense is still lacking
D was 31st in sacks and 28th versus pass
This team will need to score a lot of points to win
Rookie head coach Frank Reich has a lot of work to do
Jacksonville Jaguars
Can QB Blake Bortles bring it when needed?
RB Leonard Fournette looks forward to an even better second NFL season
Receiving group is thin
O-line is sound
D-line is massive
Secondary is best in NFL
Will head coach Doug Marrone meet rising expectations?
Can QB Marcus Mariota benefit from new scheme?
RB Derrick Henry is now the number one rusher
O-line is better but is it good enough?
Defense is improved
Upgraded secondary with Malcolm Butler could prove effective
Kicking and punting games are solid
Untested new head coach Mike Vrabel will now be tested
Projected Order of Finish
Our 2018 AFC South Preview sees the following order of finish:
Final Thoughts- 2018 AFC South Preview
Make sure you utilize our 2018 AFC South Preview as the season begins and progresses into the first few weeks. Our analysis is devoted to making sure that avid sports bettors can access useful information. As the season goes on, check in with Betting Brain daily to check out NFL news, free picks, and more. We have all of the information that NFL bettors want and need.
Other Links