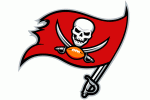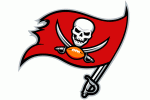 A new head coach, a second-year QB who performed beyond expectations in his first season, improvements in defense, and a great draft are all part of our Tampa Bay Buccaneers 2016 NFL preview. This club can finish fourth or first. That's how unpredictable the Bucks will be this season. One thing is sure; they should be a very interesting team to watch.
Buccaneers Offense: B+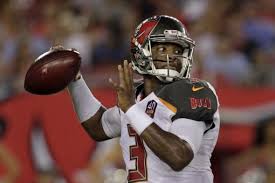 James Winston (4,042 YD, 22 TD, 15 INT) certainly did well in his initial year. He led a team that tied for sixth in third down conversions, and along with tossing for 22 scores, he ran for six. Winston will throw to a list of receivers, including Mike Evans (74 REC, 16.3 AVG, 3 TD) and dual-threat Charles Sims (51 REC, 11.0 AVG, 4 TD). Sims also ran for 529 yards, averaging 4.9 YPC. The Buc's running game, which was ranked fifth, looks solid with Doug Martin (1,402 YD, 4.9 AVG, 6 TD) leading the charge. Last season an O-line that included two rookie starters did a great job, limiting teams to just 27 sacks (Tied 4th ), while providing fine support for the run.
Buccaneers Defense: B+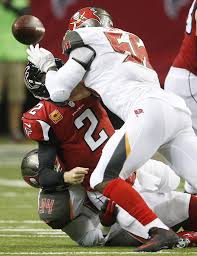 Tampa Bay's defense looks good upfront, strong in the middle, and promising in the secondary. On the frontline, Gerald McCoy, who played hurt most of the year, proved to be a fearsome force. He led the team in sacks with 8.5 while line mates Howard Jones and Jacquies Smith notched five and seven sacks respectively. Added to the group is quality vet DE Robert Ayers Jr. and rookie draft-pick Noah Spence (Eastern Kentucky). The LB unit includes Lavonte David (147 Tackles, 3 INT) and Kwon Alexander (93 Tackles, 2 INT) who were first and second in tackles and picks. The secondary has been overhauled; it includes free agent CB Brent Grimes and first-round pick CB Vernon Hargreaves.
Buccaneers Special Teams: B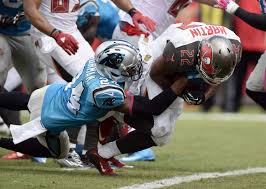 There's been major turnover in a unit that overall did not perform well in 2015. Second-round 2016 draft pick Roberto Aguayo (Florida State) is the new placekicker, while former Jags punter Bryan Anger (46.8 YPP) joins the club. In 2015, the Bucs were ranked ninth in punt and 15th in kick returns. There's some healthy competition for those spots.
Buccaneers Coaching and Management: B-
Offensive coordinator Dirk Koetter takes over as head coach from Lovie Smith. Smith was let go at the end of 2015. Koetter, who had success as a head coach for college teams, was OC for the Bucs and also for the Jaguars and Falcons. Look for an aggressive offensive approach this season.
Last Word: Tampa Bay Buccaneers 2016 NFL Preview
Our Tampa Bay Buccaneers 2016 NFL preview sees this team as going one of two ways. It's a young team that has shown a lot of improvement. Koetter is a first-time head coach, but he's ready. We think the Bucs will excel this season.
For our overview of the NFC and to link to other NFC teams, please click here.
Tampa Bay Buccaneers 2016 NFL Preview Pick: 10-6, 2nd NFC South