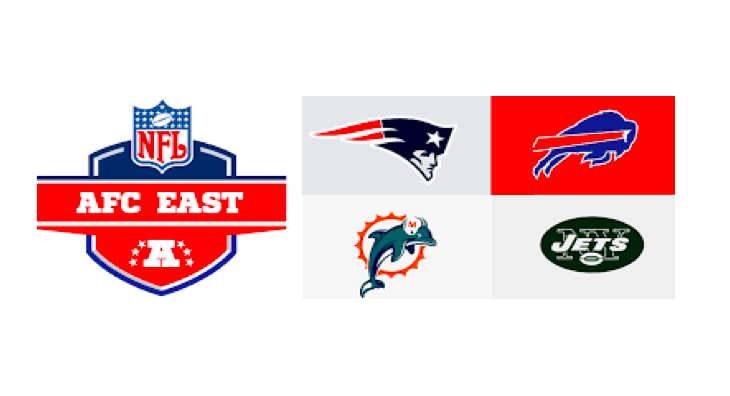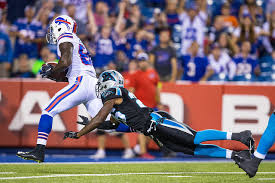 Our 2018 AFC East preview hub page offers you quick insights into each team in the division and their projected order of finish. Also included are links to each club's full sports betting preview. Use this page to better understand each team's positive and negative factors. When you go to an individual team page, focusing on the New England Patriots, Buffalo Bills, Miami Dolphins, or New York Jets, you'll have access to a complete analysis of that team.
AFC East- 2017 Season
It was, once again, the New England Patriots (11-5) topping all teams in the AFC East. They had one of the best offenses in the league and a defense that did not allow many points. The Buffalo Bills (9-7) managed to earn a playoff berth after finishing second in the division. The Miami Dolphins (6-10) were without QB Ryan Tannehill, and that simply destroyed any chance they had of securing a winning record. Finally, the New York Jets (5-11) struggled, as their quarterback woes continued.
2018 AFC East Preview: Teams
In this section, we've provided you with some quick points to consider when looking at team matchups, evaluating positives and negatives, and projecting game outcomes. Of course, as the NFL season develops, make sure you access and utlize the most up-to-date information available before making any football bet.
Rookie QB Josh Allen waiting in the wings
RB LeSean McCoy is a huge offensive weapon
This team needs a passing game badly
New O-C Brian Daboll has lots of problems to solve
On defense, secondary is solid
Can Bill D stop opponent ground attacks?
PF/PA -4.5 has to improve
Good news, Ryan Tannehill back at QB
WR Kenny Stills and DeVante Parker are sound targets
Loss of Pro Bowl WR Jarvis Landry is huge
Can Kenny Drake carry ground game?
Big question marks in LB unit
Secondary best part of defense
Can PK Jason Sanders replace Cody Parkey?
Rookie QB Sam Darnold could create a whole new optimism
WR Robby Anderson had a breakout season
O-line needs to hold off sack attacks
Jets offer a solid D-back unit
D-line needs work
Plackicking problematic
Can coach Todd Bowles create something positive?
Tom Brady is massive
Amendola is gone but Edleman is back
The ground game has potential
Defense loses some key guys
Concerns in secondary
Special teams are solid
Bill Belichick continues to be innovative
Projected Order of Finish
Our 2018 AFC East Preview sees the following order of finish:
Final Thoughts- 2018 AFC East Preview
Make sure you utilize our 2018 AFC East Preview as the season begins and progresses into the first month. Our analysis is focused on ensuring that NFL bettors can find useful information. As the season develops, check with Betting Brain daily for NFL news, free picks, and more. We offer all of the best information that NFL bettors need and desire.
Other Links