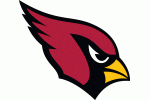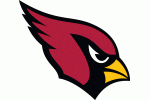 In 2015, the Arizona Cardinals (14-2) posted their third straight winning season and made their second straight playoff appearance. This is a team that looks to be running on all cylinders in 2016. If Carson Palmer can stay healthy, these guys will be in the mix throughout the season. However, that is a big "if." So much depends upon this quality quarterback's health. Our Arizona Cardinals 2016 NFL preview considers this team's chances of taking down the conference.
Cardinals Offense: A-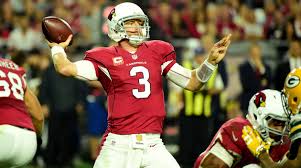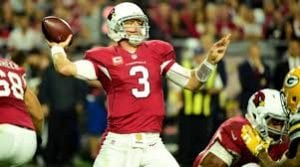 QB Carson Palmer (4,671 YD, 35 TD, 11 INT) is one of the league's top performers. However, the 14-year veteran, who has had two ACL operations, is injury prone. If he does go down, this Cardinal team becomes an entirely different club. The good news is Arizona has a very good offensive line. Last season, they were tied for fourth in sacks allowed (27). Protecting Palmer is essential to Cardinal success. The eighth-ranked running game includes the tandem of Chris Johnson (814 YD, 4.2 AVG, 3 TD) and David Johnson (581 YD, 4.6 AVG, 8 TD). David Johnson also caught 36 passes for 457 yards and four scores. The receiving group is deep, featuring Larry Fitzgerald (1,215 YD, 11.1 AVG, 9 TD), John Brown (1,003 YD, 15.4 AVG, 7 TD), and Michael Floyd (849 YD, 16.3 AVG, 6 TD).
Cardinals Defense: B+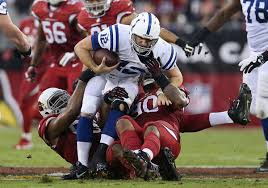 Some losses on defense may hurt this team. The frontline remains primarily intact. Two Pro Bowlers are featured, returning DT Calais Campbell (5 Sacks) and DRT Chandler Jones (12.5 Sacks), who was picked up in a trade. The linebacking group, which is still developing, includes Deone Bucannon (112 Tackles, 3 FF), run-stopped Kevin Minter (110 Tackles) and Markus Golden (4 Sacks). The secondary is especially solid with safety Tyrann Mathieu (5 INT, 89 Tackles) heading that group.
Cardinals Special Teams: D+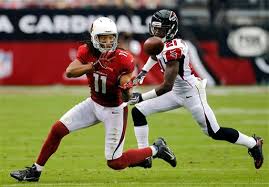 This is not a strong group, and it needs to improve. Placekicker Chandler Catanzaro (53/58 XP, 28/31 FG) struggled and punter Drew Butler was average at best. Kick and punter returns were mediocre to poor.
Cardinals Coaching and Management: B+
Now in his fourth season as the Arizona head coach Bruce Arians (35-16) has proven to be a master at bringing teams together in a manner that makes them play with passion and determination. Assistant head coach Tom Moore is top-notch. GM Steve Keim has done a fine job in generating trades, closing deals on free agents, and drafting competitive players.
Last Word: Arizona Cardinals 2016 NFL Preview
This is a very strong team. Our Arizona Cardinals 2016 NFL preview sees them as having the potential to win the division. But a lot will depend on the health of Palmer. An improved pass rush would also be helpful.
For our overview of the NFC and to link to other NFC teams, please click here.
Arizona Cardinals 2016 NFL Preview Pick: 12-4, Tied for 1st NFC West