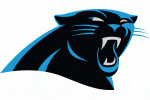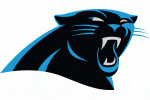 Last year the Carolina Panthers (15-1) were almost unbeatable. They lost one regular season game and then they lost the Super Bowl. This Carolina Panthers 2016 NFL preview sees the team racking up fewer wins, but still taking the division. Carolina was superior on both sides of the ball. Expect the same to be true in 2016.
Panthers Offense: A-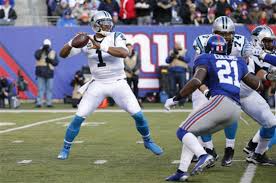 QB Can Newton (3,837 YD, 35 TD, 10 INT) proved that he could make things happen in the air and on the ground. Along with putting up decent passing numbers, Newton ran for 636 yards, averaging 4.8 YPC and scoring 10 rushing TDs. The Panthers averaged 31.2 PPG (1st). As the primary running back, Jonathan Stewart (989 YD, 4.1 AVG, 6 TD) put up fine numbers. The receiving corps is deep and includes Greg Olsen (1,104 YD, 14.3 AVG, 7 TD) and Ted Ginn (739 YD, 16.8 AVG, 10 TD). Kelvin Benjamin, who missed last with a torn ACL, is expected to be a major pass catcher this season. The offensive line is sound and deep.
Panthers Defense: A-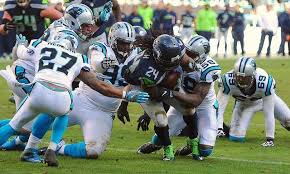 Stats paint a clear picture when it comes to the Panthers. They were first in turnover differential (+20), first in picks (24) and sixth in sacks (44). Fourth in rushing defense and 11th in passing defense, they ended up sixth overall in total D. Most of the Carolina defense returns. The line includes tackle Kawann Short (11 Sacks), end Mario Anderson (6 Sacks), and end Kony Ealy (5 Sacks). Thomas Davis (123 Tackles, 5.5 Sacks) and Luke Kuechly (137 Tackles, 4 INT) are the best LB duo in the NFL. The secondary is a bit sketchy. Corner Josh Norman (4 INTs) was lost to free agency. A slew of fine draftees and a vet or two will battle for that spot. Free safety Kurt Coleman, who led the league with seven picks, returns.
Panthers Special Teams: C-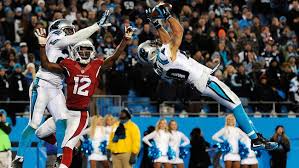 The special team units were lacking in 2015. They were last in kick returns and 12th in bringing back punts. Kicker Graham Gano (56/59 XP, 30/36 FG) was accurate but had five field goals blocked. The punter spot is open.
Panthers Coaching and Management: C
Head coach Ron Rivera (50-35-1) starts his sixth season with the Panthers and for the second time in three seasons he does so as the NFL Coach of the Year. Rivera may be the best in the league. GM Dave Gettleman has done an excellent job too.
Last Word: Carolina Panthers 2016 NFL Preview
The final question to be considered in our Carolina Panthers 2016 NFL preview is can this team get back to the Super Bowl in 2016? That's a tough road to travel, but the Panthers play a weak schedule, have a very deep team, and enjoy premium coaching. If anyone can do it, they can.
For our overview of the NFC and to link to other NFC teams, please click here.
Carolina Panthers 2016 NFL Preview Pick: 12-4, 1st NFC South