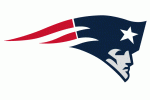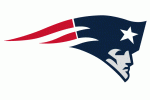 The New England Patriots fell short last season, as they were eliminated by Denver in the AFC Championship game. However, they did win their seventh straight AFC East title, a crown they have won the past 12 of 13 seasons. QB Tom Brady will miss the first four games of 2016, after being suspended without proof of wrongdoing by the commissioner. Coach Bill Belichick, perhaps the best in the game, will have his eyes on the prize once again.
Patriots Offense: A-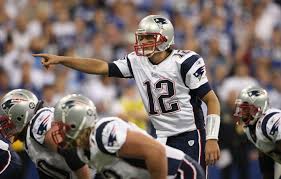 Although Brady (4,770 YD, 36 TD, 7 INT) will be absent at the start, the Pats will have Jimmy Garoppolo calling signals. He is certainly capable of running the New England offense. The running game is problematic. The games of RBs LaGarrette Blount (703 YD, 4.3 AVG, 6 TD) and Dione Lewis (234 YD, 4.8 AVg, 2 TD) suffered due to injuries. They need to stay healthy. The receiving group includes WR Julian Edelman (61 REC, 11.3 AVG, 7 TD), TE Rob Gronkowski (72REC, 16.3 AVG, 11 TD), and WR Danny Amendola (65 REC, 10.0 AVG, 3 TD). The addition of TE Martellus Bennett (Chicago) offers the Pats another weapon. The O-line is questionable, as they allowed Brady to be sacked 36 times.
Patriots Defense: B+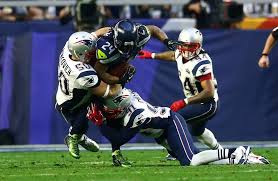 Last year's defense, which was 9th overall, finished second in sacks (49) and tied for fifth in turnover differential (+7). This year's defense should show improvement in the secondary. Rookie CB Cyrus Jones (Alabama) is a major addition to an already solid group. LBs Jaime Collins and Don't'a Hightower are two of the NFL's best young talents. However, when they missed four games in 2015, the Pats struggled. The D-line has been upgraded with the addition of former first-round pick Chris Long.
Patriots Special Teams: A-
Kicker Steven Gostkowski is perhaps the best in the NFL, while punter Ryan Allen offers pinpoint accuracy. Edelman and Amendola did well on punt returns, but the Pats were 31st on kick returns. Rookie Jones could be a major threat on runbacks.
Patriots Coaching and Management: A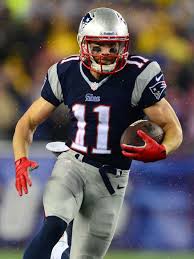 Belichick, one of the best tacticians in the NFL, welcomes OL master coach Dante Scarnecchia back after a two-year absence. Owner Robert Kraft has developed an organization that focuses on professionalism, team, and winning.
Last Word: New England Patriots 2016 NFL Preview
The Patriots put the fourth-ranked red zone offense on the field in 2015, and they bring to the field this season the best passing game. Our New England Patriots 2016 NFL preview notes that New England must play Arizona, Miami, Houston, and Buffalo without Brady. The team could start the season 2-2. Once he does start, look for Brady to come back with a vengeance.
For our overview of the AFC and to link to other AFC teams, please click here.
New England Patriots 2016 NFL Preview Pick: 11-5, 1st AFC East