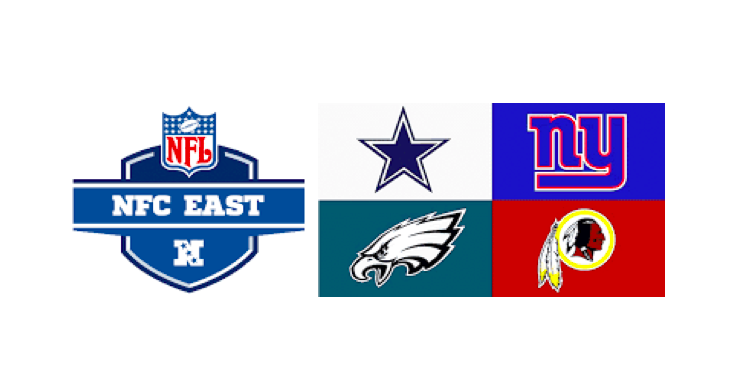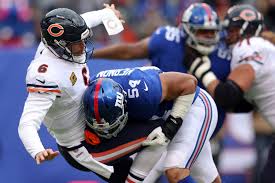 Welcome to our hub page for the NFC East. On our 2018 NFC East preview hub page, you'll find some quick points about each team, our predicted order of finish and links to each club's full sports betting preview. Use this page to get a general overview of the division and to connect with our in-depth analysis of the Philadelphia Eagles, Washington Redskins, New York Giants, and Dallas Cowboys.
NFC East- 2017 Season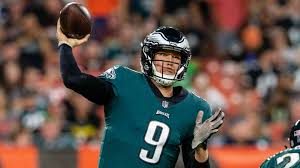 One team rose to the top in the NFC last season, and that was the Philadelphia Eagles. Although most thought that the Eagles would be competitive, very few people imagined Carson Wentz maturing so quickly. Additionally, after Wentz went down late in the season, it was hard for many prognosticators as well as fans to imagine Nick Foles taking Philadelphia to the Super Bowl and then winning it. There was a lot of talk about Dak Prescott and Ezekiel Elliot and the Dallas Cowboys going down to the wire with Eli Manning and Odell Beckham and the New York Giants. But that was not to be. And anyone who had faith in Cousins and the Skins lost it by midseason as the injuries piled up.
2018 NFC East Preview: Teams
We offer some quick points to consider when looks at team matchups, pluses and minuses, and possible game outcomes. Of course, as the season develops, make sure you use the most up-to-date information available before making any sports bet.
QB Dak Prescott must be more careful with ball
RB Ezekiel Elliot has the chops to be a record-breaking back
O-line looks fairly solid
Dez Bryant and James Witten are gone
On D, Demarcus Lawrence is incredibly scary (14.5 sacks)
Loses in LB and secondary may hurt
Coach Jason Garrett needs to show results
New GM Dave Gettleman and HC Pat Shurmur
Giants will run the ball, stop opponents from running, and rush QBs
3-13 last season, worst NYG record in 43 years
Rookie RB Saquon Barkley could have a big first NFL season
QB Eli Manning needs to prove he still has it
WR Odell Beckham Jr. needs to prove he still has it too
Defense has to step up
QB Carson Wentz is back with quality backup Foles
Departures include CB Robinson, RB Blount and WR T. Smith
Arrivals – WR Wallace, LB Worrilow, and DT Hgata
TE Zach Ertz is top-notch
Philly has fourth-ranked D in NFL
Everything's there to take the division down
Everyone will be gunning for the Eagles
Alex Smith and his big numbers in
Kirk Cousins and his big numbers out
Can rookie RB Derrius Guice (LSU) have an immediate impact?
Great O-line, if they stay healthy
D-line is worrisome
VT recruit Greg Stroman will try to electrify runbacks
Coach Gruden need some "W's" badly
Projected Order of Finish
Our 2018 NFC East Preview sees the following order of finish:
Final Thoughts- 2018 NFC East Preview
The NFL season is about to start, and we're sure it'll have some big surprises. Use our 2018 NFC East preview as a foundation for the first few weeks of betting. Then keep up on the latest developments and odds prior to making any bets. Always check Betting Brain's pages for free picks, news, and great deals on sportsbook.
Other Links